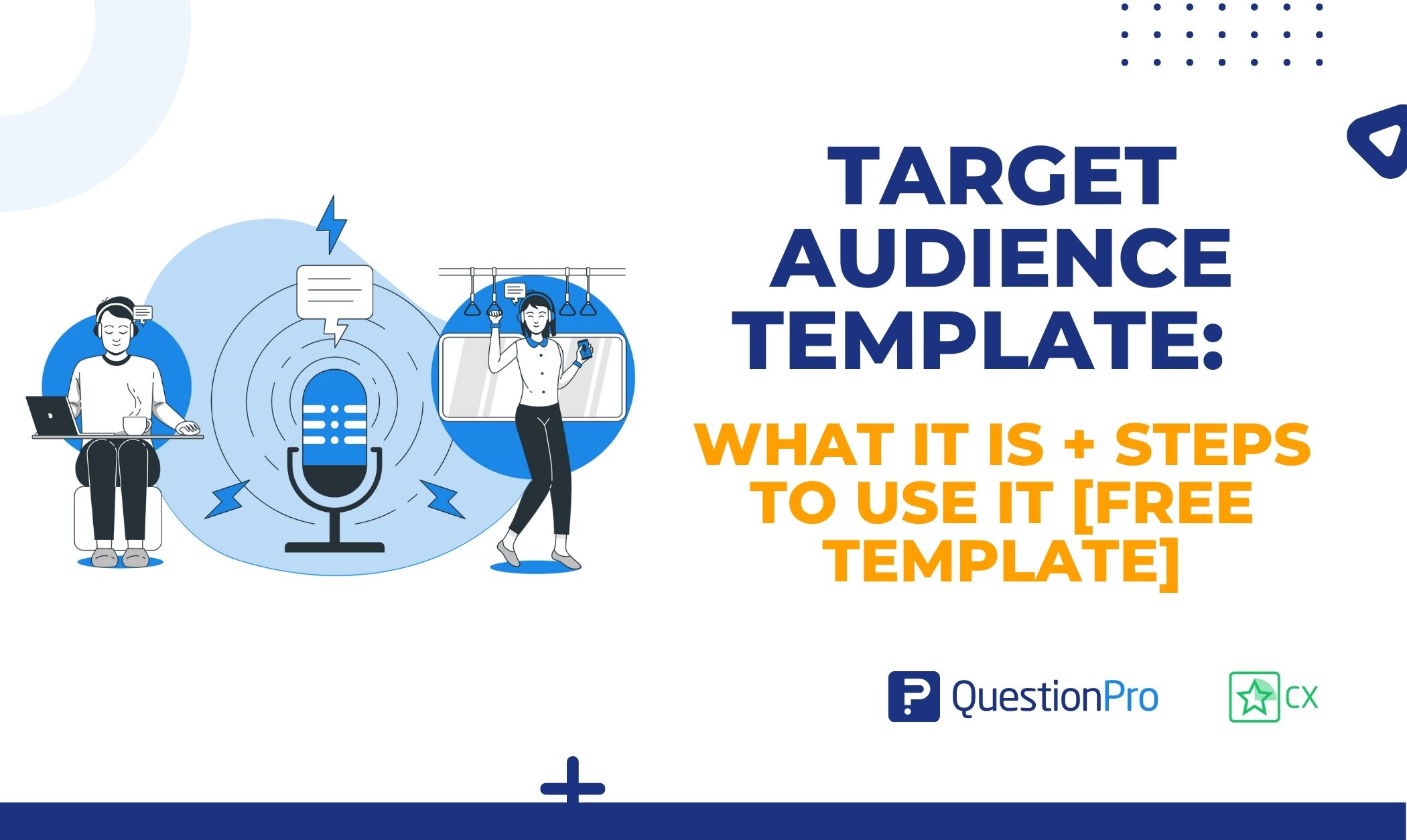 Brands must provide customers with memorable and meaningful interactions if they want to stand out. Marketing professionals may choose better media, marketing, and scheduling options if they know their target audience.
The Target Audience Template can help you find out more about your potential customers, and you can utilize that information to improve your business. You'll have a clearer idea of your intended audience and be able to specify their location, behavioral segmentations, demographics, psychographic segmentations, and other identifying characteristics. In this post, we will discuss it.
What is the Target Audience Template?
Before learning about the target audience template, we must first understand the target audience. A group of people with similar interests, characteristics, and behaviors is known as a target audience. For example, they could be similar in age or income.
You may also check out this guide to learn how to build your own Customer Journey Map.
A template like this is a tool that businesses and marketers use to discover and define the qualities of their ideal customers. It often includes information like demographics, behaviors, and values.
It helps determine interest among a target audience. You can expand on this with crucial details about your target demographic. Thus, you can understand their character, goals, and actions.
Different types of Target Audience Template
Depending on needs and objectives, organizations and marketers can choose their target audience template from a variety of templates. The following are some of the more important types:
Demographic template: Age, gender, income, education, and employment are a few examples of the demographic characteristics that this sort of template highlights when characterizing the target audience.
Behavioral template: This kind of template focuses on the target market's customs and preferences, such as preferences in communication and brand loyalty.
Psychographic template: The target audience's values, attitudes, and lifestyles are the main topics of a psychographic target template. It contains details on their passions, interests, and convictions.
Pain-point template: The focus of the pain-point template is the challenges or pain points of the target audience, such as unmet needs or frustrations with present products or services.
Customer journey template: This kind of template depicts the various stages a customer experiences before, during, and after a purchase.
Segmentation template: Target audience segmentation templates help organizations tailor their marketing strategies to specific audience subsets by identifying their demographics, interests, habits, values, and pain points.
Personas template: With the use of this type of template, you can develop fictional personas to stand in for the different components of your target market. This enables companies to provide a complete picture of their target market and create more relatable advertisements.
Each audience template type is different, but they all assist businesses and marketers in collecting and analyzing data for better marketing tactics, reaching the correct demographic, developing new products and services, uncovering undiscovered markets, and measuring outcomes.
Learn more about why understanding your Customer Journey transforms your CX program.
Steps to using target audience template
Businesses and marketers can utilize a target audience template in several ways to understand better and connect with their potential customers. The steps that companies and marketers can take to use it are as follows:
Research: Conduct research by using surveys, interviews, and data analysis to learn more about your existing and potential customers.
Identify your target audience: Using your research data, establish your ideal consumer's characteristics. These characteristics may include demographic data, behaviors, values, and pain spots.
Set up a model: Develop a structure for your team to share and understand the data you've gathered about your intended audience.
Use the template to develop marketing campaigns: Create effective marketing campaigns by adapting the template to reflect the specific interests of your target market.
Modify your products or services: Make sure your products or services directly respond to the demands of your target market by using the data in the template.
Measure the effectiveness: Make sure your marketing efforts are paying off by keeping track of their success using the template.
Regularly review and update: Maintain accuracy and currency by reviewing and updating the template on a regular basis.
Conclusion
The target audience template helps businesses and marketers focus on their ideal customers. By understanding their target market, companies may create more effective marketing campaigns and more niche products and services. This could lead to an increase in sales and customer retention.
Choosing the appropriate target audience template can help you achieve success in business. Doing research twice wastes time and money. So, First-time success is key.
Ensure you have access to high-quality insights for accurate decision-making with millions of survey respondents. Try out QuestionPro's extensive audience network.