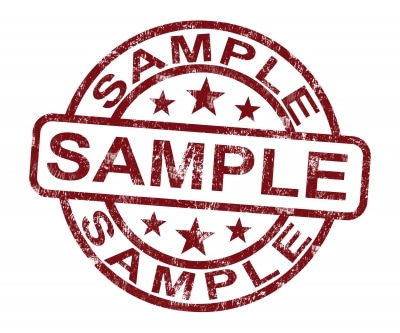 I had just gone into business for myself as a consultant. Business was slow and I was so frustrated that I decided to stop moping and get some grocery shopping done instead.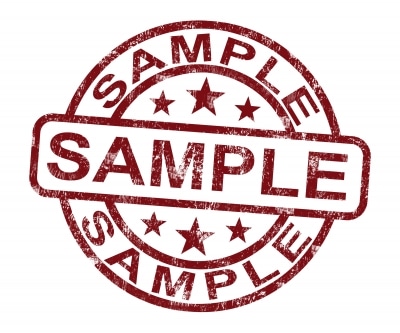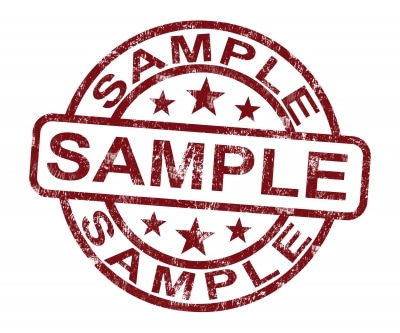 I was walking through the Sam's Club and noticed the samplers stationed strategically around the frozen food section. A nice lady, that sort of looked like my grandmother, offered me a sample of marinated salmon with a smile . I plopped the contents of the plastic container into my mouth and thought "YUM! That is so much better than I thought it would be." I went down the aisle and snapped up a $13 box of marinated salmon I would not have purchased otherwise. Good going, Sam's.
How to Sample When You're a Service
As I got all my stuff in the car and saw that box of salmon, I realized that I had purchased something purely because of the sample that I received. I remember thinking "Gee, I wish I could sample my services!" That way my prospects would get a "taste" of what it was like to work with me and I would probably get sales I wouldn't normally had closed.
Samples are nice. Samples increase sales. Samples and demos are a fabulous marketing tool. There's only one problem, it's hard to give someone a sample of an experience or a relationship. So I got to thinking about creative ways that consultants and freelancers can sample their potential customers:
Free Consultation/Conversation: With the advent of Skype – there's really no reason why you can't give people a good idea of what it's like to work with you by having a basic conversation. Phones are just as good – but a video Skype call gives you the opportunity to really see HOW you are.

Webinars – Most people mention webinars as a marketing strategy to generate leads or build a list. That's perfectly fine – but also consider this as a way for your prospects to get an idea of what they will get when working with you.

Templates: Templates are not just popular with freebie seekers, they are popular with search engines and they will give your prospect an idea of how you think. Jill Konrath, author of SNAP Selling does an outstanding job of giving her audience lots of samples of what they will get out of the book.

Survey Reports: If you're a consultant, the idea is that you're a subject matter expert.  What better way to share and promote your expertise than by doing a market or industry survey and then writing a report, ebook or book about it!
You've probably got wonderful ideas of your own – leave a comment with your best "Free Sample" idea!