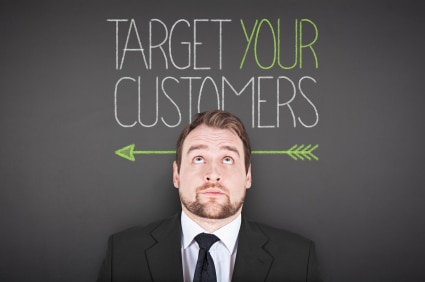 According to the SBA, 95% of small businesses fail within the first 5 years. One of the main reasons these businesses fail is the lack of a clearly defined target audience. If asked, many small business owners will say that their target audience is stay at home moms, college students, or middle-aged men. That's too general of an audience for the end result to be profitable.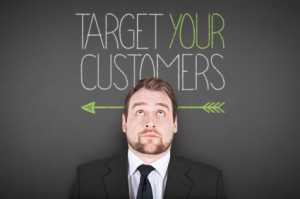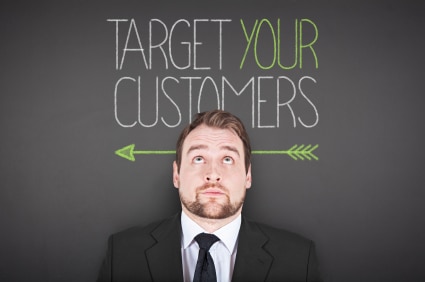 Some will even say that they don't have a specific target audience their products or services are for everyone. That's a mistake that is all too familiar to thousands of aspiring entrepreneurs. When you try to target everyone, you're speaking to no one. You're simply wasting time and money and you're not likely to see any return for all your hard work.
You cannot successfully market and grow your business if you don't understand who your ideal customer is. If you don't know exactly who you are taking to, how can you expect to reach them?  Using generic terms and language in marketing material is not going to make your products and/or services stand out from the millions of others on the market.
Creating your ideal customer avatar, or persona, will guarantee your marketing efforts are targeted and much more cost effective. Profiling that customer who needs your products and/services most will allow you to craft your marketing messages to stand out and appeal to him or her directly. Your ideal customer will return repeatedly, spend more money, and recommend you to friends and family. This customer will be amazing to do business with and will generate a large percentage of your profit.
Sounds great, right? Get started now by completing the following template of detailed information which will allow you to profile your ideal customer and create his or her avatar.
How to Create Your Ideal Customer Avatar
Having a clear understanding of who your ideal customer is allows you to stop spending time and money advertising to the wrong audience. Instead, you can focus on creating content and copy that really connect with your ideal customer. The most successful entrepreneurs create a connection with customers by showing that they are relatable. Research shows that an emotional connection plays a key role in buyer's purchasing decisions.
Build a broad description of your ideal customer.
To create your ideal customer avatar, think about your ideal customer's demographics. Remember, you are creating the ideal customer for your business; the customer that you want to do business with most.
How old is your ideal customer?
Are they male or female?
What is his marital status? (For the purpose of this, the customer is male.)
Does he have children?
How does he describe himself?
Where does he live? Does he own or rent?
What is his current occupation?
How long has he been with his current company?
How much money does he earn in a year? What is his annual household income?
What is his highest level of education?
What was his major?
Consider more personal details to help form a better understanding of your customer prospects.
Much of the information below will help you learn where to find your ideal customer and how to engage him or her. It will be extremely useful when planning marketing strategies and creating content. Try to imagine what a typical day in his life is like.
How does he spend his free time? What are his hobbies and interests?
What are his likes and dislikes?
What books and magazines does he read?
What kind of music does he listen to?
What does he watch on TV? What are his favorite movies?
What are his favorite websites? What type of content does he consume most?
Is he active on social media? Which networks appeal to him?
What is his source for getting the news?
What blogs does he read?
Where does he go for information?
What search terms does he use?
Who does he admire most?
What are his fears?
Does he have a guilty pleasure?
What kind of car does he drive?
Is he health conscious?
Does he spend more time at home or work?
What kind of sports does he like?
Is he tech savvy? Does he have a smart phone?
Dig even deeper to define your ideal customer's hopes, dreams, and aspirations.
This information will enhance your customer profile and allow you to connect with him on an emotional level. The more details you can add the better. Envision that you are having coffee with him. Pay particular attention to how he behaves and how he talks. Get to know him on an intimate level.
What are his personal goals? Where would he like to be in 5 years?
What are his business goals?
What are his personal beliefs and values?
What does he want more than anything?
What are his biggest obstacles and challenges?
What does he worry about? What keeps him up at night?
What are the 3 biggest problems in his life?
How is his daily life affected by his problems?
What would be the perfect solution to his problem(s)?
Can your product or service help solve his problem(s)?
What is his greatest hesitation in buying your products or services?
How will you make his life better?
Now it's time to give your ideal customer avatar a name and a face. What does he look like? It might sound kind of funny to you, but this is the person you'll be talking to when creating content and other marketing materials. Giving him a name and a face will make it easier to actually talk to your ideal customer. Browse through stock images and see if you can find a picture to associate with him.
Create a short "life story" for your customer avatar. Explain how he has come to need your help.
If your brand targets several submarkets, create an avatar for each of these. 
Many businesses have more than one customer segment they want to reach. Create a customer avatar for each of these.
Use your ideal customer avatar to connect with your target market and watch your conversions and sales skyrocket.
Now that you have tapped into your ideal customer's psychology, look at life through his eyes.  Do you feel his excitement? Can you understand his pain?
Put yourself in his shoes every time you create content, ad copy, or marketing material. Use his language to mirror his words in a natural, authentic way. If you are able to master the art of feeling and thinking exactly as your ideal customer does, you will be able to create marketing campaigns that resonate with him.
He will feel as if you know what he is thinking. He will feel completely understood; as if he is at home.