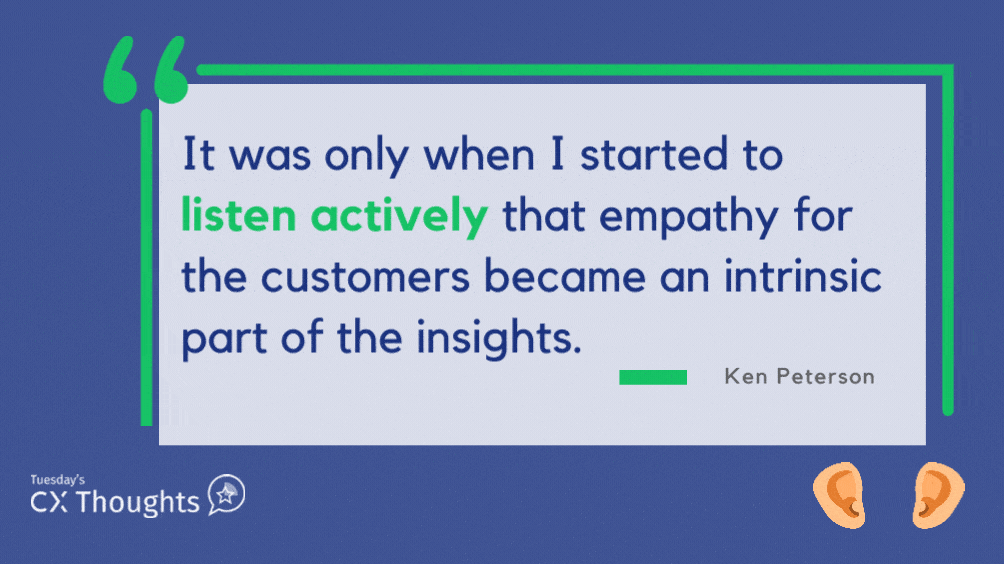 Why listening and understanding are not the same thing
In a bit of a personal confession, I will simply state that I was not considered a very good student by my teachers. I received exemplary grades, but I was quite 'active' in the classroom. By 'active', I mean not very well behaved – I was consistently told I did not take the time to listen to the lectures. They were correct, I did not listen, often because I already understood the topic being taught.
On the other side of that equation, there are many that could sit and listen to every word, yet not really understand the concept. That was particularly true in my favorite topic – mathematics.
We all know someone that did everything they could just to get the grade. They may have even exited the class with very high marks, but they ultimately left without understanding the content. I'm sure every teacher will say that their best students are the ones that both listened and understood the material. At the conclusion of it all, we still have to take the test.
Customer experience strategy is like that as well. It is not enough to simply listen to customers, you have to understand them as well – even when they don't verbalize their needs accurately. You also should not take the stance that "I understand what my customers need" without ever listening to them.
Listen, understand and set goals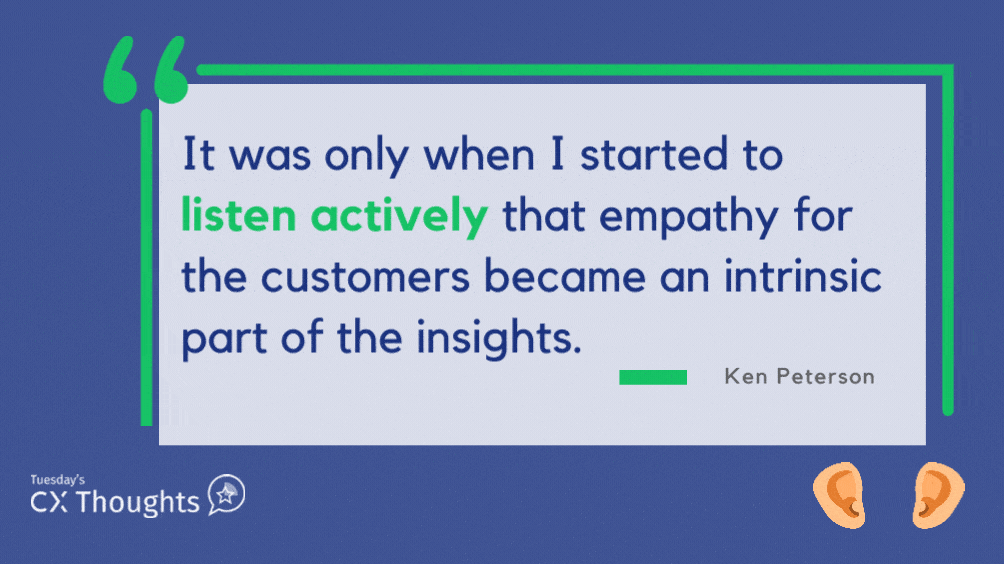 Then we still have to "take the test", and prove our listening skills and understanding. With that in mind, here are three things that hold back Customer Experiences in organizations because we don't do all three: listen, understand and set goals.
1. Active listening – What are the goals of VoC and Customer Experience?
It is very important to have a 'listening post' for customers that allow them to give feedback. Too often there is not a strategy, rather just a goal to launch a CX program for one touchpoint along the customer journey. Or perhaps get it as far as training the front line on the usage of a customer feedback loop.
While these are a couple of the highest burdens in the entire process, these do not represent the end of the journey – just the beginning. Voice of the Customer (VoC) should never be limited to a single listening post, in fact, there should be efforts to expand the listening posts continuously – the way individuals communicate changes rapidly.
Ask yourself, how many brands offer a video channel to provide feedback to the brand, ask questions or get support? In fact, most brands try to limit feedback channels to the medium they can best handle, understand or manage.
Similarly, Customer Experience is not just about capturing an NPS score from the customer, that is also just the start of that journey towards execution – and NPS is just the test to see if you listened to the customer and understand their 'teachings'.
2. CX leadership understands the Customer Experience
This may seem like a positive statement, and I am not minimizing the effort of a customer experience team. However, unless you've built an extensive cross-functional CX team, this is actually a factor that holds back improving the customer experience.
Discussing this recently with a certified CX-PRO professional, she made a very interesting statement regarding customer experience leadership: "Most teachers teach subjects in which they don't practice".
This was not meant to belittle the role, rather to plainly state the fact that many customer experience leaders have not spent time in customer service roles. Nor have they managed company operations or held a leadership role in human resources.
They usually are not accountants and their exposure to information technology might be limited to the responsibilities associated with selecting a customer experience software provider. At the same time, they need to engage with all of these stakeholders and explain – in the stakeholders' terms – what actions need to be taken from the insights gained.
This puts the customer experience leadership in the unenviable position of having to understand many subject areas without the opportunity to train in them. The solution is usually to "expand the team" to bring on that expert, yet the same person sitting within the organization will still defer to the core knowledge team and might be reluctant to recommend changes to a system that the individual hasn't personally worked with.
It is also a reason that I do not usually recommend an "industry consultant" to support a customer experience program, instead bring in an individual that has worked in most – or all – of those spaces – at least for some amount of time.
3. Using data to set goals instead of only gaining insights
Every customer experience management platform has a flashy data tool that uses 'sophisticated and unique AI (or machine learning) based tools to change your organization'. Have you taken a moment to determine what actions those tools really inform?
Closed-loop feedback workflow will not make your customers happier. Simply knowing your NPS score went up will not improve the company's operations. That newest sentiment analysis package might produce some interesting charts about the problem but it usually doesn't tell you how to solve the problem.
This pushes organizations to set goals surrounding the numbers they see. It might be just NPS or some other key metric, or one of the many sub-metrics or attributes measures. At times, it becomes about focusing on closed-loop feedback resolution time statistics.
All of these put a focus on the measure but do not really contribute to solving problems in the organization. Insights will come from looking across multiple measures or questions. Even our proprietary NPS+ question provides insights on root cause and churn risk only because we've added that additional click to the NPS question.
Insights often require taking the data out of the system to drill down in a way that often isn't available in these tools but most software providers won't tell you that is how you get insights. They'll tell you that you're getting "immediate insights" from their system, but what you are getting is just more aggregated data.
To quote someone I worked closely with for several years,
Insights rarely come from a single source of data.
This single source of data cannot inform actionable insights across the organization.
Going beyond the passing grade
From my personal experience, my confession of not listening well was the attribute that helped me grow the most as a professional. My initial run as an operations specialist for a retailer had me understanding the data and making recommendations that certainly got a passing grade.
Despite the lyrics of "Two out of three ain't bad" from the song by recently passed-away Meatloaf, in customer experience we should never settle for less than all three.
It was only when I started to listen actively that empathy for the customers became an intrinsic part of the insights. Not just data to report and attributes to improve, rather insights to understand and actions that can be taken.
Most importantly, do not let the learning ever stop, even if you are getting great grades.
QuestionPro offers the most advanced customer experience tools available. Gain valuable insights into your customers' thoughts and interests using QuestionPro CX software today.