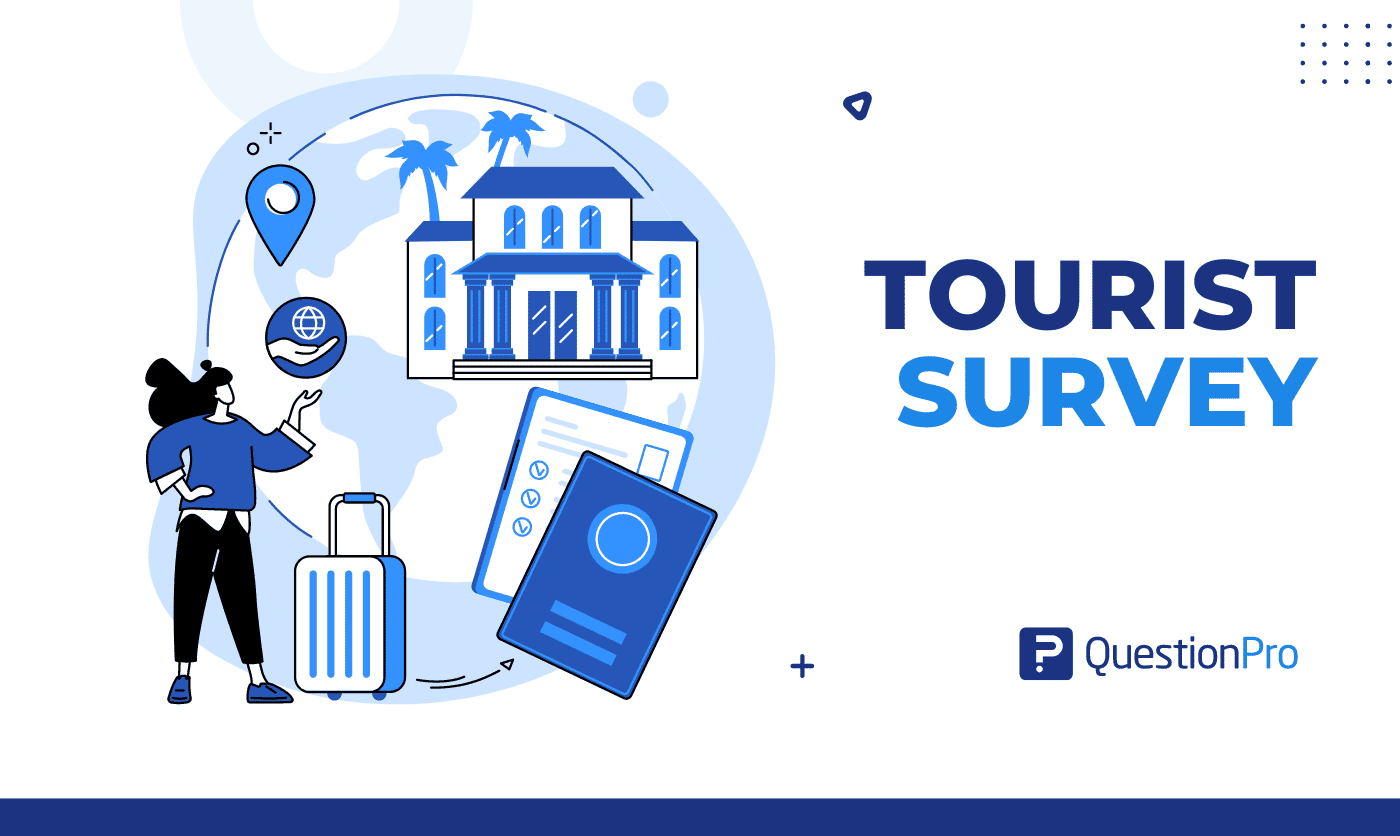 A tourist survey mainly allows us to obtain quality information quickly. This data comes directly from tourists or travel enthusiasts. Online surveys for tourism reduce costs and facilitate execution for specialized personnel who carry it out.
What is a Tourist Survey?
A tourist survey is a tool that allows you to collect information about people's opinions about the place they visited or the services they received. Through a survey, people can provide data that allows us to measure the service quality, the facilities' safety and hygiene, assess the places they visited, the activities they carried out, etc.
Tourist Survey Uses
Various sources can use tourist surveys for different situations:
Travel agencies: Travel agencies can use tourist surveys to obtain data on activities, destinations, and applicants' budgets to create campaigns that attract people to purchase their services. Carry out surveys for travel agencies and evaluate the quality of your service.
Hotel management: Surveys can be applied to hotels to find out what people think of the service they offer, the activities they carry out for visitors, if they have guides for foreigners and if they have the right knowledge to meet the needs of tourists.
Government departments: The government can find an extremely important source of data in surveys for tourists. With this information, they can create campaigns to publicize representative areas or zones of the city to attract a more significant number of visitors and income for the town's benefit.
Tourist Survey Advantages
Among the benefits of applying survey formats for tourists are:
Create better strategies that allow the increase of tourists, both for companies and governments.
Better activities can be created for the interest of tourists.
Companies and organizations can offer a good experience to customers by knowing their needs.
Doing online surveys for tourists has a significant advantage since the visitor is given the option of being able to respond from any mobile device at the time they want.
Large amounts of information can be obtained about the most visited tourist sites to create better strategies for them to continue generating income.
Publicize places that meet the tastes of tourists and give them more publicity.
Tourist Survey Tips with Examples
If you are going to create a survey for tourists, we recommend:
Remember that only some people who will respond to the survey speak the same language as you. With QuestionPro, you can create multilingual surveys for travelers to understand and answer appropriately.
Create short creative surveys that allow you to collect enough information for your goals. Chances are if someone is visiting a city, they want to spend less time answering a questionnaire.
Consider that there are countries in which internet access is limited or they do not have connectivity. In this case, you can use our tool to create offline surveys and collect data in the field or in ecotourism areas, for example, and when you are connected, download the information collected via Wi-Fi.
Examples of questions for tourists:
What is your favorite means of transport to travel?
What type of place do you prefer to visit when you vacation?
How many times a year do you go on a trip?
What is the season of the year in which you prefer to travel?
How many are the approximate days that you go on vacation?
What kind of activities do you like to do when you travel?
Where was the last place you went on vacation?
What factors do you take into account when hiring a travel package?
Where do you prefer to stay?
What are the tools you use to find accommodation?
On average, what is the price you consider appropriate for a travel package?
When making a trip, do you prefer to do it alone or accompanied by your family?
Tourist surveys are a tool that will allow you to increase income and offer visitors the service they want during their trips. Do you want to create surveys for tourists? Schedule a demo right now.