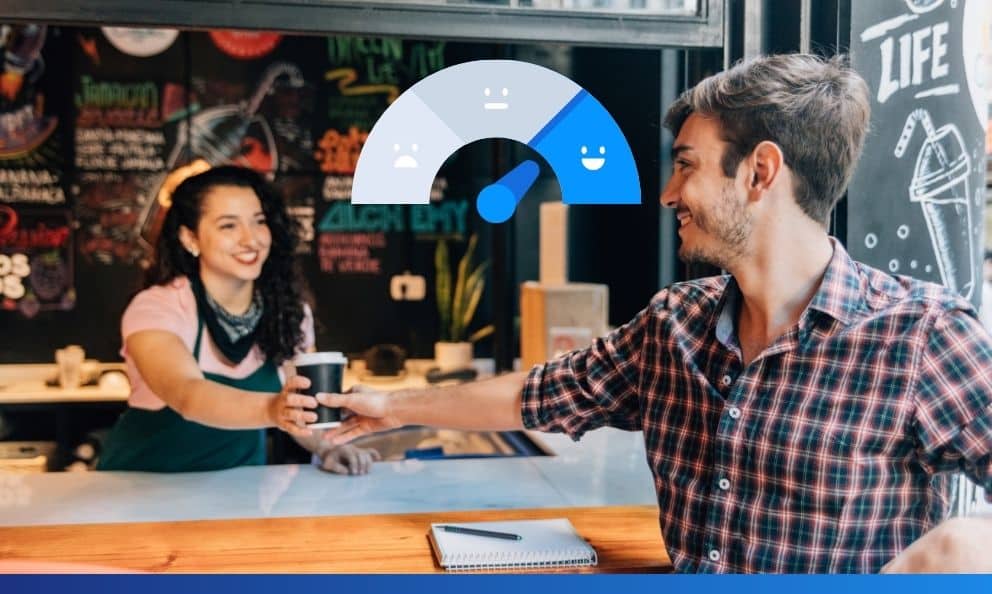 Transactional NPS is an indicator that aims to know customer satisfaction at a more granular level; that is, it offers feedback after a specific interaction, such as a call for technical support or after a particular purchase.
It offers direct feedback on a particular topic, which allows your organization to optimize the different areas where they have contact with users throughout the customer life cycle.
LEARN ABOUT: Customer Lifecycle
The customers receive a transactional survey right after making a purchase or ending interaction with your company, asking the following question:
Based on the most recent call you had with our brand, on a scale of 0 to 10, would you recommend us to your friends or family?
This metric is the right one to know if your employees perform some specific processes properly and what you have to correct to improve them.
Learn more about what Net Promoter Score is and how it helps your business.
Uses of transactional NPS
The NPS question plays a crucial role to measure customer loyalty based on customer interactions, how do customers feel, and thereby supporting market research with the net promoter score for various industries. Larger organizations are now using integrated data to enhance customer satisfaction. Among the primary uses of transactional NPS are the following:
Know what your team's strengths and weaknesses are when interacting with customers: By conducting a transactional NPS survey, you can find out if your employees are providing adequate customer service and offering a good experience. Otherwise, it is necessary to fix the required areas.
Have a metric about each team's performance: Know how each section works and how they direct their efforts to offer a better customer experience.
It allows you to find essential points in closing the sale: The transactional NPS indicator will enable you to know if the customer journey is adequate to complete the deal.
LEARN ABOUT: Good Net Promoter Score (NPS)
Why conduct a transactional NPS survey?
The transactional NPS allows you to know a customer's perception of your company, which is determined by the interactions it performs.
Another critical point is that it allows you to understand what caused a low customer rating and make the necessary adjustments to solve that area and favor your business.
In general, it is the perfect metric to learn how to transform a customer's opinion based on your products or services.
Because the information you collect is related to a specific event, it is possible to act on them, gather the necessary information, detect faults, and optimize them based on customer feedback.
If you want to know the opinion of your customers, take a transactional NPS survey. You can easily do it using QuestionPro. Contact us, we help you get started.
Advantages and importance of transactional NPS
Among the main benefits of conducting a transactional NPS survey are the following:
It allows you to evaluate the strengths of the relationship your employees have with customers.
It will enable you to know the exact moment in which the customer changed their perception of your brand.
You can see how customers respond to your products and services immediately.
QuestionPro offers some of the most advanced customer experience tools available. Gain valuable insights into your customers' thoughts and feelings using QuestionPro CX software today.