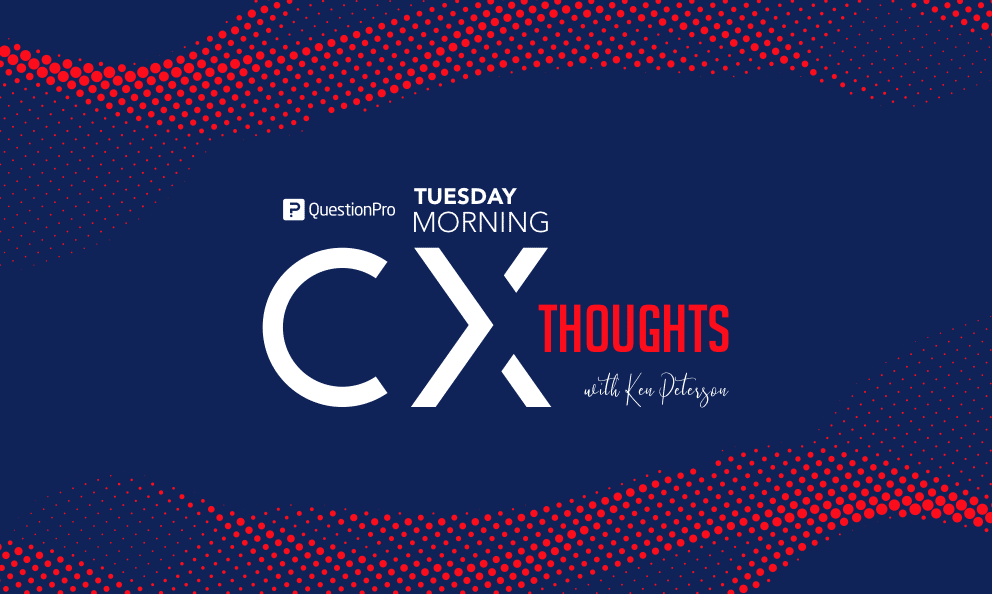 Some experiences are memorable
Most of us think of "memorable experiences" as something we only achieve at DisneyWorld or some one-in-a-lifetime vacation. As someone that preaches about the fact that "experiences" will make a difference in any business where the primary product is commoditized, I watch for even those little "Wow!" moments in everyday life. Because I am watching, even smaller nuances in the experience catch my attention, though they are rarely memorable. Recently, however, I had one experience that truly impressed me.
Most of us have become accustomed to ordering from a mobile app, and we probably shouldn't be surprised with how much easier it is to "get the order right" when the information is directly entered into the point-of-sale system by the customer. Then the customer dictates the options, the condiments and even the pickup time. This experience also included keeping my app open so they can track me to the store for my pickup.
I've seen similar features offered before, but they never quite lived up to their promise, though I never held that against them. This time, however, as I was arriving into the parking lot into the curbside pickup area, someone was already walking out the door with my food. It took me by surprise and really impressed me. It wasn't about the friendly staff (honestly, I don't even remember what he had said or didn't say to me), it was a process that made my customer experience a "Wow!" moment.
Can you repeat that, please?
This company had rolled out their mobile app quite a while ago. I will say that with the first iteration, I wasn't impressed. In fact, I was never able to complete an order with it. Fast forward a year later, I was so impressed with the process, I was actually looking forward to the next opportunity to try it out again.
"With great expectations can come great disappointment"
Well, not really. However, it did not come in at the same level as my prior experience. When I arrived, the store was quiet, but there was one other customer that I could see inside the store who looked like he was waiting for something. It gave me a chance to adjust my parking space, and even put on my face mask – something I wasn't able to accomplish on the prior visit. Then came the waiting…1 minute passed, another 2 minutes passed…in total 5 minutes. I was so disappointed.
Being a realist, and working in operations for so many years, I know there will be slips in the process, especially when humans are involved. When the food was brought out, the runner was friendly and I was quickly on my way. On the way home, I had a few minutes to mentally compare the two customer experiences.
Are my standards too high?
At this point, I probably sound like one of those terrible customers…complaining if it isn't perfect. Through all this, I have no complaints and still think very highly of the brand (even when their mobile app wasn't working for me, I still held them in high regard for other reasons). It was still a great experience even for a quick fast-casual curbside-pickup dinner.
As I thought more about the two experiences, however, I started filtering through the eyes of other customers. Would the first visit set the performance bar for the second visit? Would a customer even go back after the initial experience with the mobile app? Should I expect my order to be waiting for me curbside when I arrive even when I wouldn't expect it from other brands? Should I complete the survey and let them know about both experiences?
As a researcher deeply involved with customer experience strategy, the answer to all these questions should be yes…. and no. Why? Because to each customer, any one of these questions might make the difference between their good experience and a bad experience.
At QuestionPro, a key reason we are a proponent of building touchpoint journeys in our customer experience management platform is that it does give us the opportunity to have a conversation with customers. Understand that they are all different, that some of the meet needs of one customer will fall short of another. It is a reason we developed NPS+ so we can better understand the root cause for all customers instead of just attribute scores that get blurred by variance.
It is also an important reason for having a customer feedback loop available. Even a passive NPS respondent may have something to say about improving the experience, and if we know that a specific root cause impacts more dissatisfaction, then we can set up notifications to manage even those satisfied customers that aren't delighted. Ultimately, these play together to reduce churn risk, and in doing so, give us another opportunity to repeat that Wow Experience.
At QuestionPro, we work on what we believe in. Schedule a demo and discover how to boost customer loyalty and collect valuable consumer insights through our CX survey and analytics management platform.