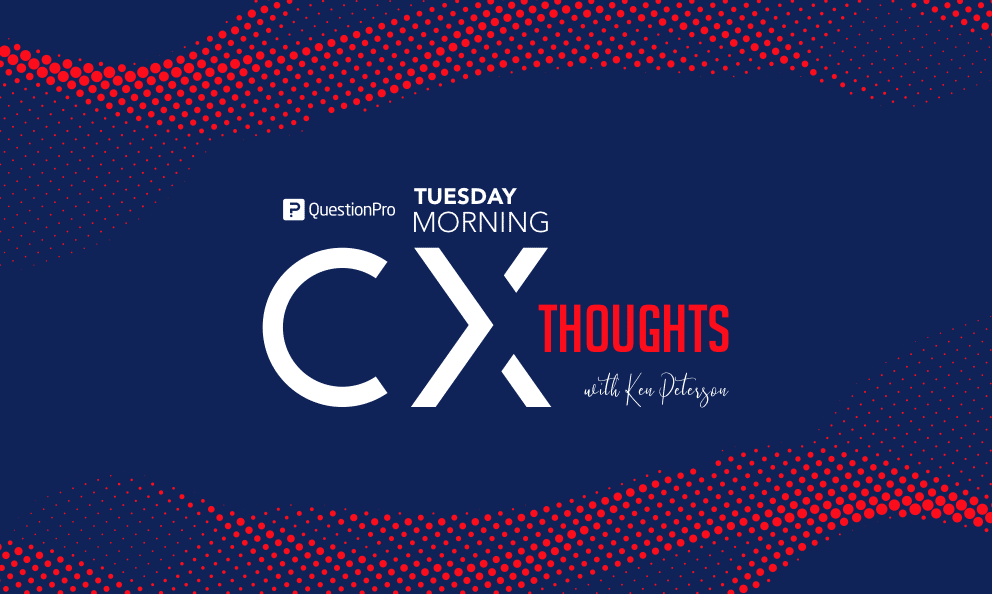 Building that relationship
I'm very fortunate to have worked across so many different and varied industries in my career.  From consumer facing retail, travel/hospitality, automotive and financial services all the way to business-to-business categories in professional services, software and (again) financial services.
One core element in customer experience strategy is building a relationship with customers. This is a relationship based on mutual trust and mutual gain.  This seems simple, but the challenge is quite unique in each of those industries I mentioned above. In retail, the proposition seems easy to understand, prices on products are not negotiated at the point of sale for the most part and the value comes in the form of service and convenience to highly commoditized products.  With some variations, that is true for many of the consumer facing industries.
LEARN ABOUT: Time to Value
In the B2B world however, that dynamic is quite different.  As one of my bosses once told me: "All customers lie".  He was not inferring that there was anything malicious or that we could not trust our clients.  Only that the entire process – from marketing awareness to client success all the way to ongoing maintenance – was a negotiation.  In a negotiation, some cards are never revealed, like poker.  
Should customers expect everything?

  
Most customers and clients have only three demands: they want it faster, better and cheaper.  Most providers tend to offer in combinations of two:
You can have better and faster, but it won't be cheap

You can make it faster and cheaper, but it won't be better

You can have it better and cheaper, but it won't be fast
Of course, these are generalizations, but it tends to lend itself well in how operational-minded individuals will tackle solutions to problems.  
In my work recently with a client, they wanted all our top experts on the phone for a discussion.  Realistically, the prized talent on my teams should have at least an hour each to provide their insights to the client for their maximum benefit.  However, as the audience on their side was also limited in availability much in the same way, we worked our schedules around to accommodate them.  Then there was the first cancellation of the meeting, then the second.  They wanted the best very quickly, the shifted priorities.  While I did not want to, I told them that the next meeting – regardless of if it continued – would count against their hours.  After some initial pushback, the meeting was scheduled and everyone attended.  When it was only our time on the line, it was easy to cancel or postpone the meeting, when both parties had something to lose, there was a common understanding. 
Building a common understanding
Ultimately, the situation was not "won" by anyone, rather we were able to demonstrate the mutual value of each other's time.  The customer experience is not about giving the customer everything.  Too many customer experience programs fall into the trap of focusing on the efforts of closed-loop feedback (CLF) without looking at the broader picture.  Features like CLF, NPS+ and  dashboards are all key elements to understanding the customer experience, but the value will come in the higher level analysis of all the information gathered across the entire journey.  Both the value for the customer as well as the value for your brand.  
The benefit should be mutual.  Customers should recognize and value the time, effort and expense put forth by the company they patronize just as the company seeks to honor the same from the customer.  As a result, key elements like closed-loop feedback should have their own strategies.  As I've written many times before, it isn't just about responding to customers that complained.  That "inner loop" is important, but looking at the operational components that failed in each case and understanding where processes can be improved is even more important.  This "outer loop" will build value – and a common understanding – for both the company and the customer. 
Analyzing the root cause like we do with NPS+ allows a company the ability to assess an operational issue, understand the financial impact (to the customer and the company) and place value on process changes.  This will be true across industries, which is why we see this as a key element for programs moving forward.  You can read more about that soon.  Until then, I have a meeting to reschedule.  
Looking to deliver an exceptional customer experience with QuestionPro CX? Discover more about how to delight your customer at every touchpoint and turn them into brand advocates.