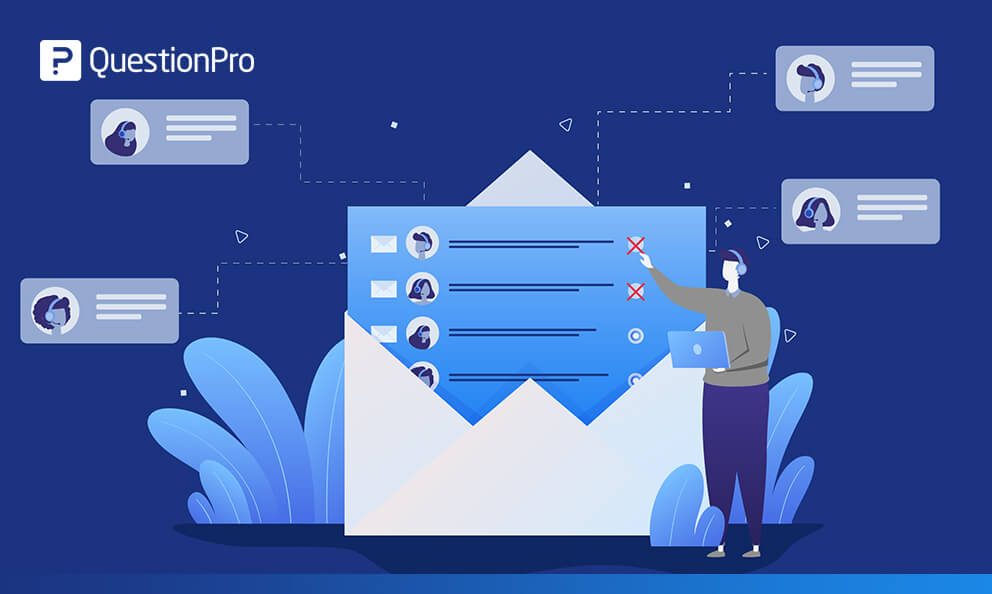 As a CX manager, there will be times where you need to manage customer lists or transaction lists to keep it updated and efficient. To make it easier, we've added an unsubscribe tool to remove customers who no longer want to receive surveys after a transaction or no longer want to be a part of your customer list in general.
How to unsubscribe a list of customers
If you've already sent an email to customers and you need to unsubscribe a few of them while sending a reminder, review the list of transactions and click on "Bulk unsubscribe" on Send Reminder page. In the text box, enter each email one line at a time.
"Save" changes and the customers will be removed from the transaction list.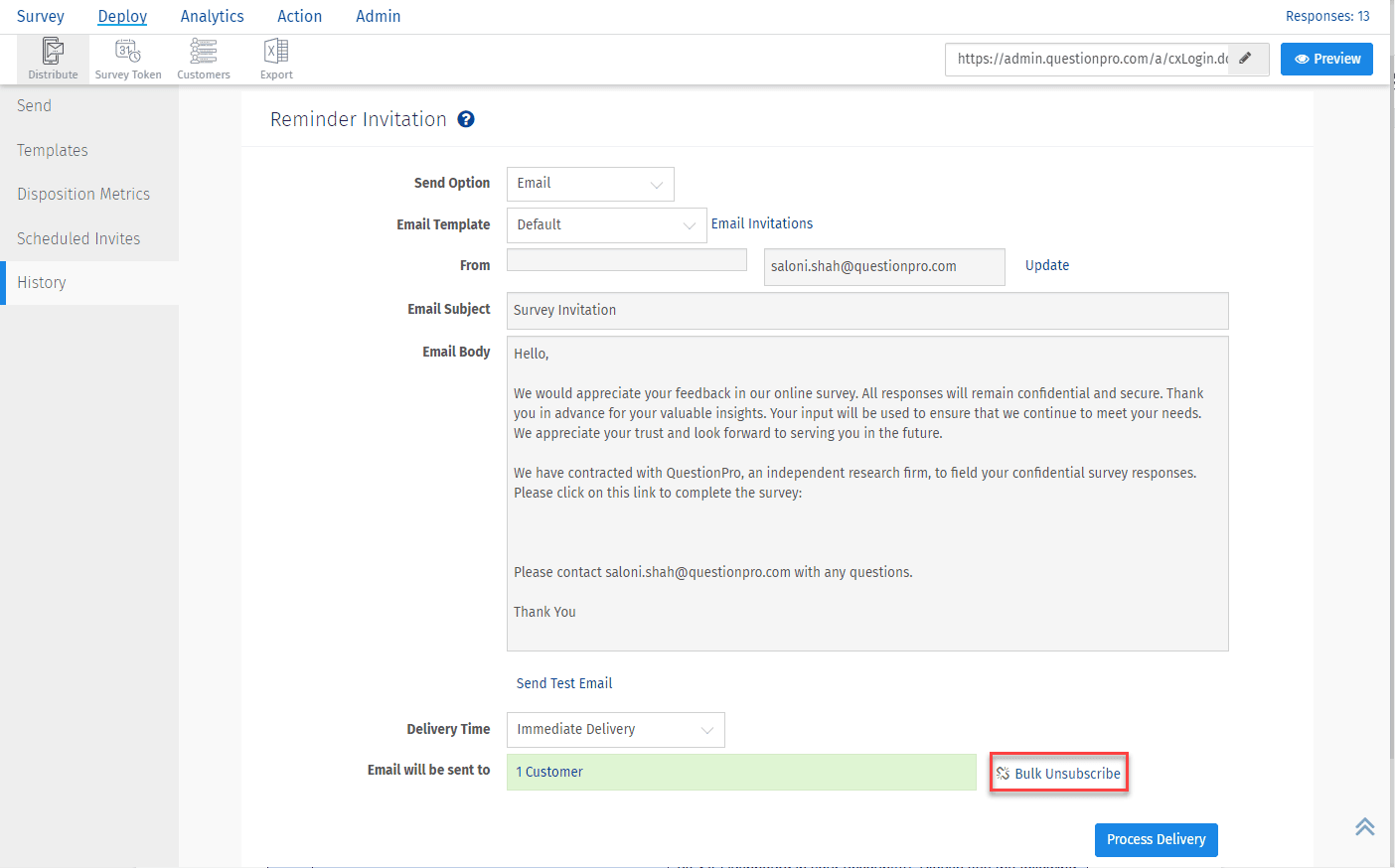 If you want to unsubscribe customers from the list directly then go to Deploy >> Customers >> List of customers.
Click on 'Bulk Unsubscribe' and enter one email address per line under the bulk unsubscribe option.
Once done, those customers will not receive any further emails from your QuestionPro CX account.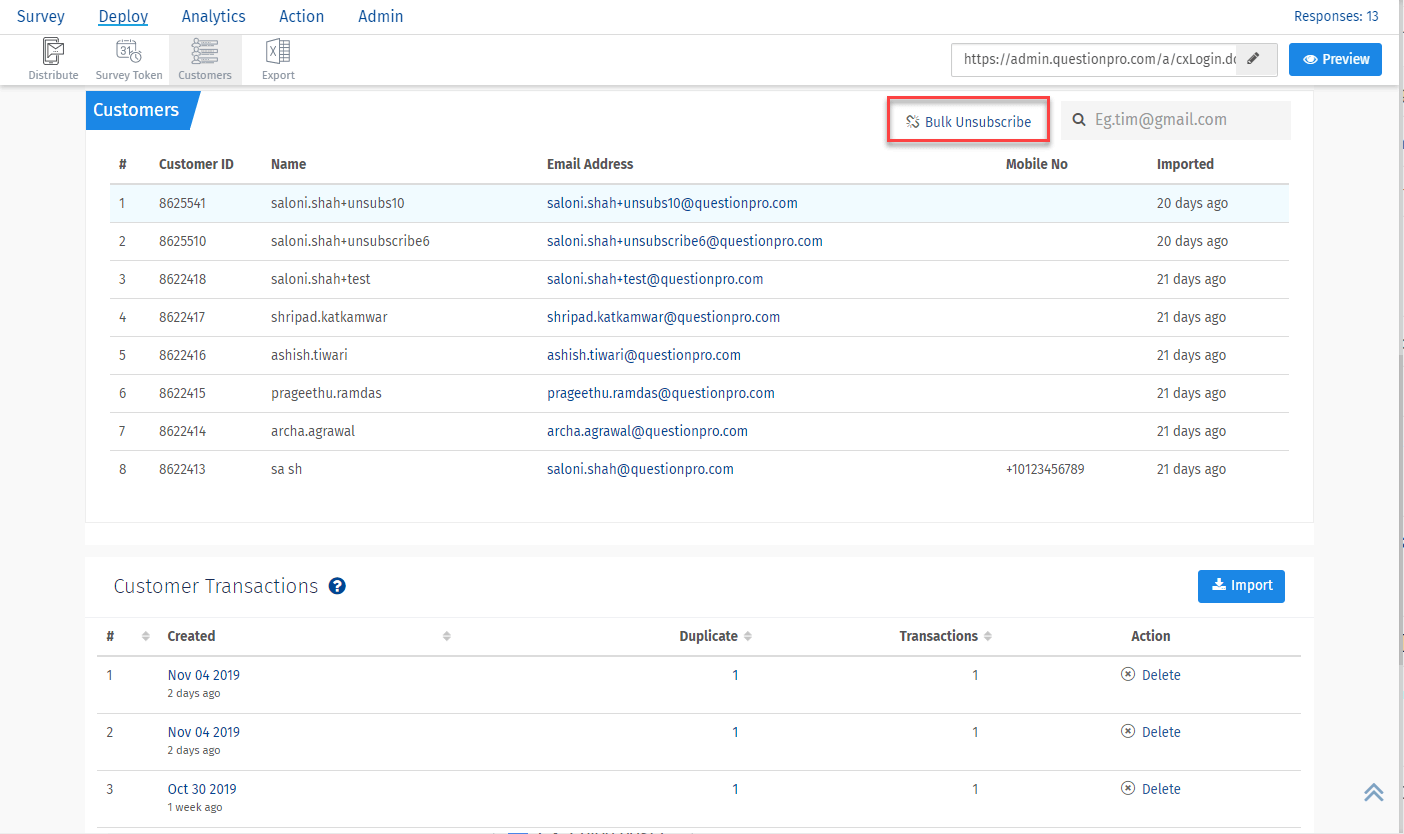 Key takeaways for the CX  unsubscribe tool
Customer emails can be removed from both, the customer list and while sending reminders.

Add emails one line at a time in the bulk unsubscribe tool.

Once customer emails have been removed, they will no longer receive any QuestionPro CX invitations from your account.