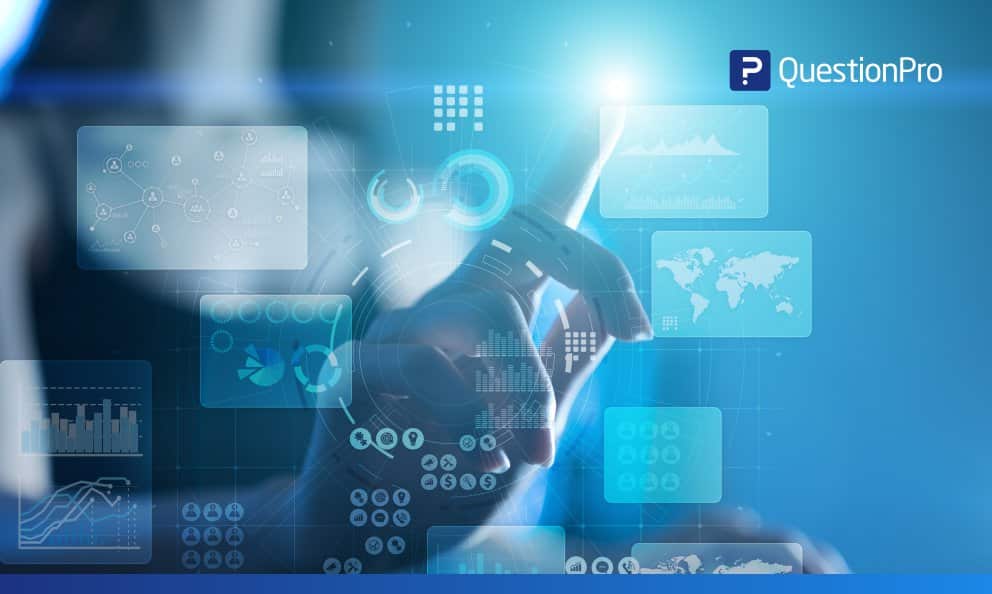 Usage dashboard update

 
Responding to the clients' demand, we are introducing a major update in our previous usage dashboard. Using the new usage dashboard now you can easily gauge the overall adoption of surveys and data in your organizations. In addition to that, looking at the dashboard statistics you may dive into the problem areas shouting for your immediate attention. 
The new and improved usage dashboard is meant for higher authorities and respective QuestionPro admins in their companies who would like information regarding system usage to analyze opportunities for improvement.
We recommend, all our users must review the usage dashboard in a timely manner to identify usage trends and find the gaps.
How to use the updated usage dashboard

 
Login to your QuestionPro Account 

Go to

Surveys

Navigate to "

Usage Dashboard

" third options after Organization on the navigation bar. 

A new window will open up displaying

'Overall'

account statistics of your organization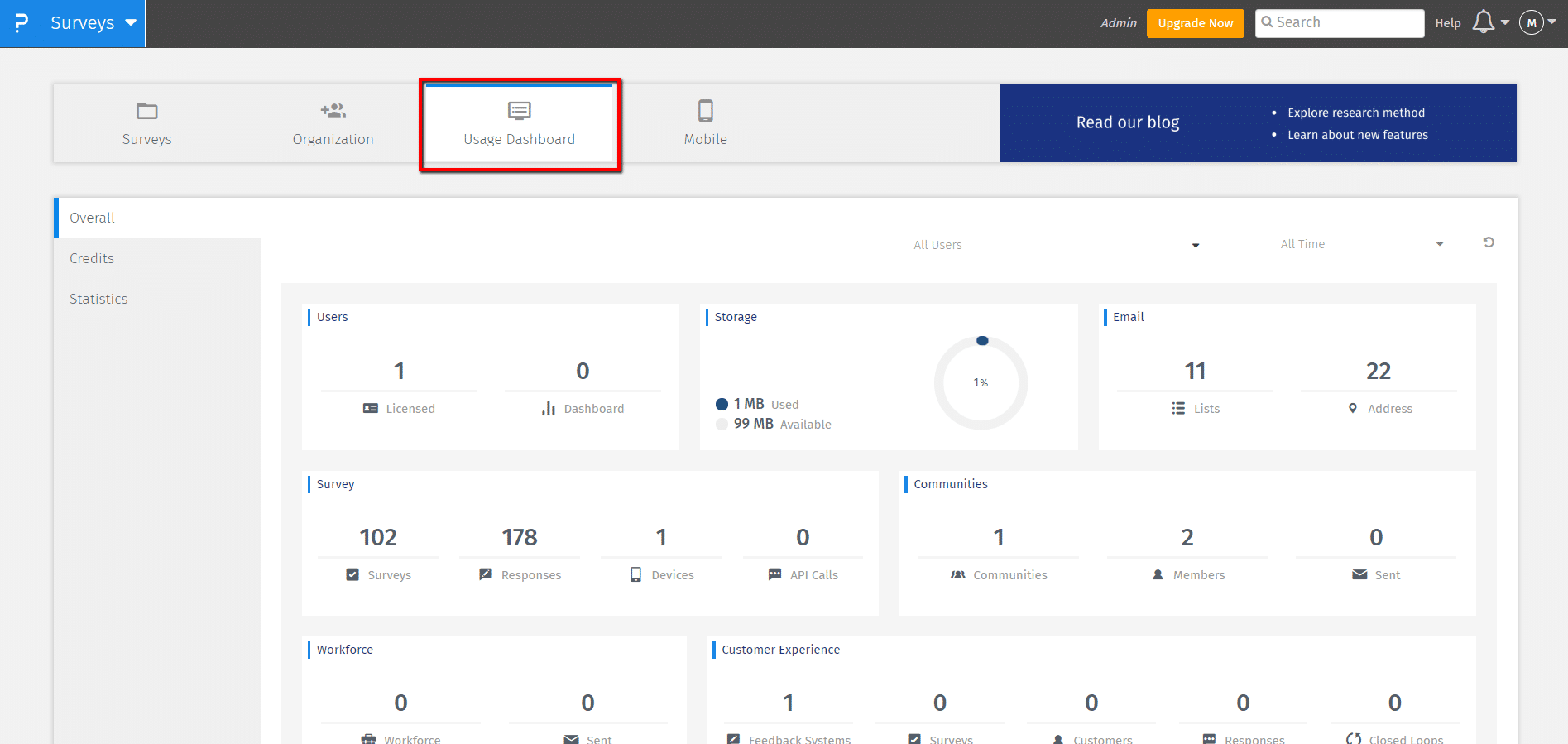 The new dashboard provides a clean and iconic view of the statistics derived in real-time from each platform. 

The new dashboard can also be used to drill down user wise and department wise data. Additionally, you can also retrieve data for a specific time by entering the start date and end date.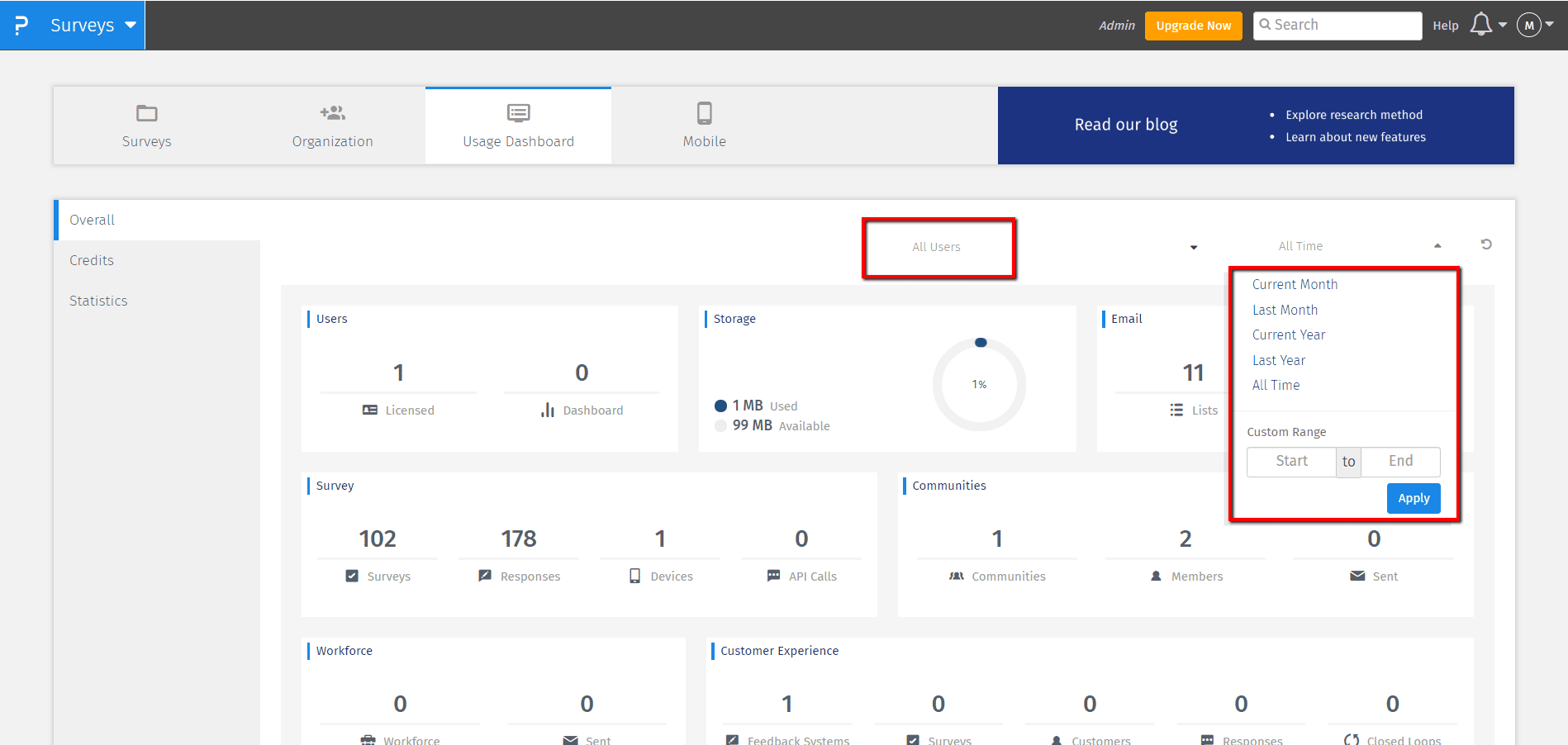 There are two more sub-tabs in the Usage Dashboard –

Credits

It allows you to understand how much credit you have used so far and how much is remaining. 

You can buy credits from here by pushing the "

Buy Credits

" button 

You can view how the credit is being used by going to the "

View Logs

" button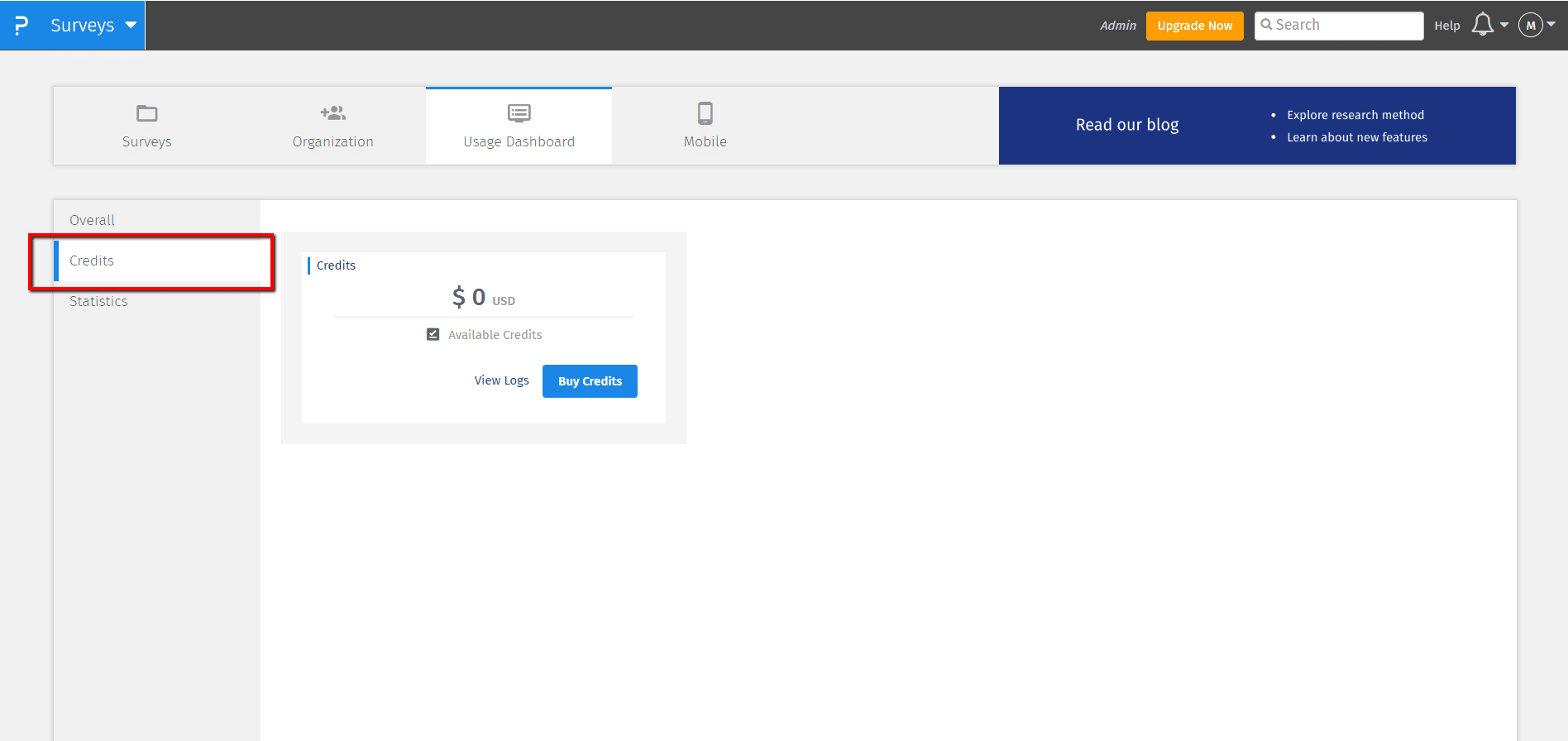 The "

Statistics

" sub-tab will take you to the statistics section 

Here you can analyze the number of survey response you received in each month 

The statistical data is present in the chart form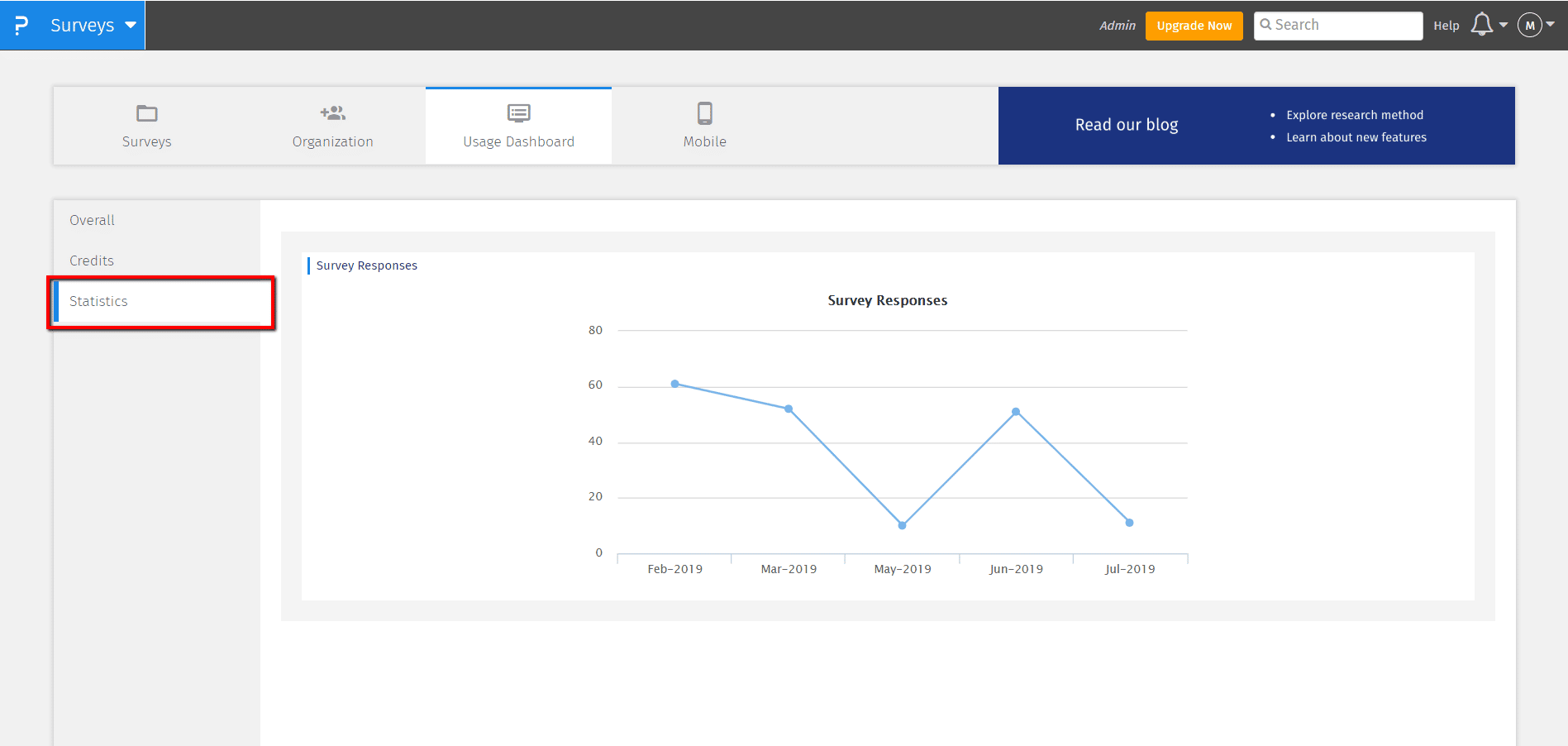 Benefits of updated usage dashboard
Usage dashboard is a central location for monitoring and measuring the effectivity of the QuestionPro as a survey maker tool in your organization. 

With the aid of usage dashboards, admins can get a holistic view of performance metrics and keep an eye on the Key Performance Indicators to understand how our tool is being used in your organization. 

The consolidated view of usage, accessibility, and actionability from across the organization helps admins and higher managers to get valuable insights about the use and ROI through the QP tool. 

Usage dashboard makes it easy for organizations to act immediately and

further visualize necessary investment plans related to renewing the license, adding users, adding features, etc. 

Our updated dashboard with its intuitive visuals empowers admins to observe issues easily and analyze the use and benefits of the tool in a more elaborate manner. 
We hope usage dashboard will become your powerful ally as you work to deploy and maintain QuestionPro surveys and data. Wondering which user or department was most active on the platform and which department failed to utilize the product? Use team-wise or department wise filters to reveal the answers. Wondering what features are working for you and what features you need to add in the product? Drill the statistics to discover features that were widely used and features that will help you continue building engaging and meaningful surveys. 
Contact our Support team if you have any questions or you need assistance to understand how to explore the usage dashboard.