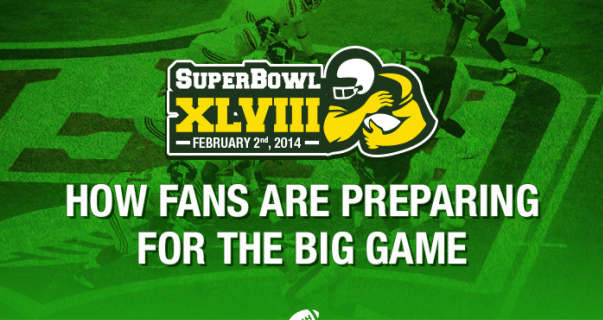 When we began laying the groundwork for our new monthly research efforts where we survey and release findings on timely, [hopefully] relevant topics each month, our home-town team has had such an amazing season we just couldn't resist looking to the Big Game for our first project.
As I watched the game-tying touchdown pass attempt by Colin Kaepernick spiral toward the waiting hands of Michael Crabtree, the world stopped for a moment. For the first time, it occurred to me: Wow, if the Seahawks don't make it through the NFC Championship game, if the San Francisco 49ers win, this is going to be a very painful study release.Luckily we don't have to worry about that because Richard Sherman tipped the ball away and:
What are your plans for watching the Big Game?
Live-streaming?
Using a 2nd screen?
Buying a big-screen?
Take the survey!
The Seattle Seahawks are going to the Super Bowl!
Key Survey Findings
Among the many very interesting and- dare I say- compelling findings of the survey, a few really stand-out:
Viewers are 11 times more likely to live-stream the Super Bowl. 20% of respondents indicated they plan to live-stream the Big Game, compared with 1.8% who streamed last year
40% of viewers plan to also use a 2nd device to follow the game – 23% plan to check stats; 17% plan to follow on social media.
Without further ado, it is indeed our great pleasure to introduce the findings of our '2014 Super Bowl Survey on technology, social media and consumer spending plans for the Big Game – an Infographic.'