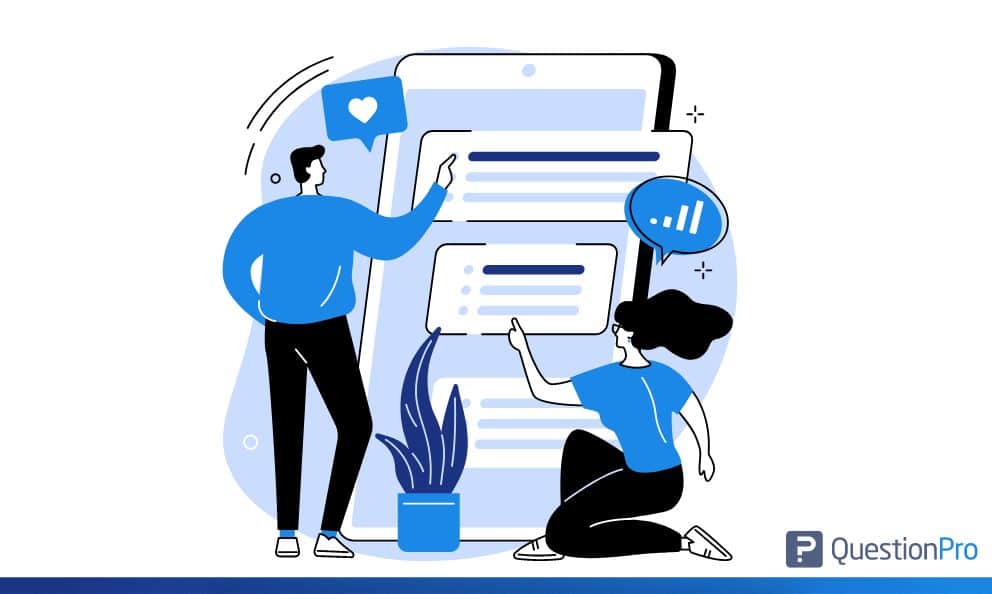 To advance the world of experience and surveys, we are continuously working on creating the best-in-class products. Below are some enhancements we are working on that will be released for our users in January.
Plan your research with these features and collect better insights to make smarter decisions.
Surveys
Hide option once quota is full
We have added the ability to hide answer options once quota is fulfilled. Once the option quota is full, respondents won't see the option and so can still select other options and continue with the survey.
Shareable Folders for Media Library
We are working on providing our users the capability to share media files across organizations and users. Post implementation, all files by default will be stored in 'My files' folder and will be accessible across the organization without sharing specifically. We have refrained from providing the option to delete shared files for now.
Heatmap Charts For Matrix Questions
In an effort to improve readability and highlight desired responses more intuitively we are changing the default Matrix question spider chart to a Heatmap chart. Users will continue to have the option to change it to 'Spider Chart' as per their preference.
Communities
Download Mobile App using QR Code
To facilitate a more engaging experience for our community members we want to make it easier to download the Community member's mobile application. As soon as a community member arrives at the portal login page, they will have an option available to download the mobile application using a QR code.

Workforce
We have added a new widget on Manager Portal Analytics that displays engagement survey response rates. The user will be able to analyze the response rates can also be displayed by department, gender, location, or other participant metadata fields.

Customer Experience
Disposition Metrics 2.0 [Phase 1&2]
We are revamping our disposition metrics user experience in Phase 1&2, where users will be able to view details about the modes of transactions that were sent, visualize results with different custom filters, and interpret data based on various response statuses. Furthermore, the user would be able to select the survey/segment for which they want to see the counts.
Currently, the NPS+ question type measures promoters, detractors, and passive respondents. But as a part of the customer journey, there is some aha! moments that brands would like to capture and measure since these moments of delight actually define the overall customer experience. With the introduction of the delight toggle in the NPS+ question type, we want to provide the functionality to track, measure, and analyze such moments.
We are enhancing the UI/UX of the product by targeting the Dashboard primarily. We would be improving the look and feel of the widgets and easing the process of dashboard setup & editing.
CX Reputation
Native integration with Facebook reviews
With this feature, Facebook reviews can be streamed into the CX Reputation platform natively. Users can visualize charts, filter reviews, reply to reviews and perform sentiment analysis on Facebook reviews just like other native integrations.
With this feature, users can download the dashboard in the form of excel and image format. This will enable users to export the dashboard based on the filters set up.
Other bug fixes and enhancements
Surveys
MR-608: Fixed randomization not working issue for long/ cached surveys.
EC-1633: Fixing the issue with the progress bar not getting updated while downloading the language template within shared surveys.
SA-10583: Fixing annoyance with thank you page hyperlink while previewing the survey, the link doesn't redirect.
SA-10640: Fixing the issue with the auto-generate number function. Numbers are generated from the lowest to second-last, and the highest number is excluded.
SA-10389: Fixing the issue with the column text not showing when we download the survey in PDF format for matrix questions.
SA-10568: Fixing issues with response details missing while sharing individual responses with another user from the response viewer.
Communities
CM-2900: Fixing issue with non-responsive member count not getting updated even though members show activity.
CM-2904: Resolving issue with sample balancer not sending multilingual invites.
CM-2925: Fixing UI issue with Ideaboard, where members are unable to see more than five campaigns.
Workforce
WF-2866: Fixing issues with Employee Roster – Import window.
WF-2991: Updating multilingual language take survey screen.
WF-3000: API changes for Empower and XA integration.
WF-2961: Fixing issues with Employee Roster performance.

CX
CX-2346: Fixing the issue where the sentiment analysis widget is not working for the particular client.
CX-2362: Fixing the issue where there is a response count mismatch on the dashboard and raw data download.
CX Reputation: Fixing the issue with the Sentiment Positive Ratio return the incorrect number of %.
CX Reputation: Fixing the issue with the reply filter on the review screen shows an incorrect result.
CX Reputation: Fixing the issue with Sentiment widgets and location filters not displayed if the account has no integrations installed.

We're as excited as you are to see how our products offer a better experience to your respondents, customers, and employees!
As always, we'd love to hear your experiences and suggestions at [email protected].