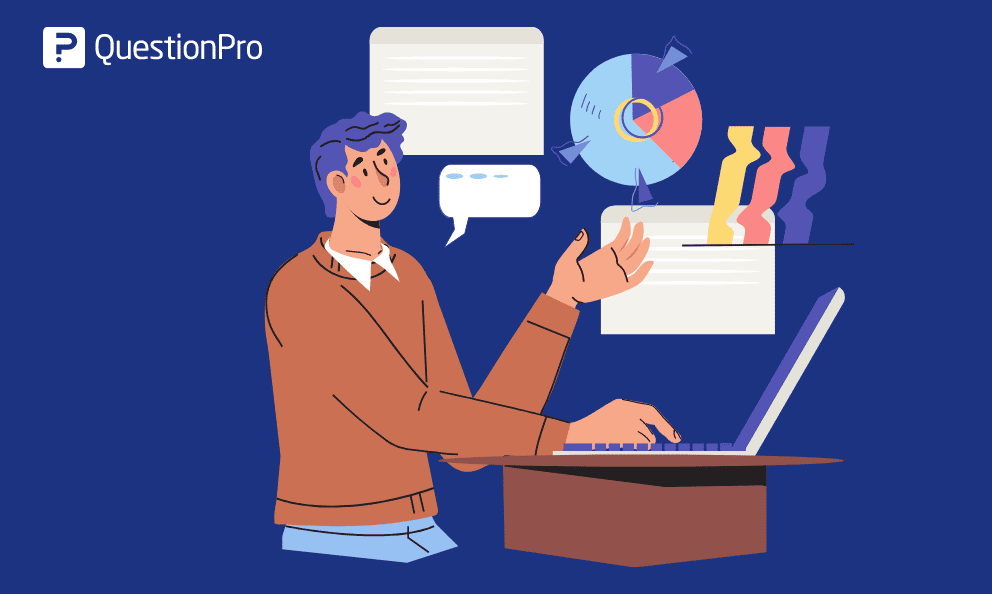 To advance the world of experience and surveys, we are continuously working on creating the best-in-class products. Below are some of the enhancements we are working on that will be released for our users in May.
Plan your research with these features and collect better insights to make smarter decisions.
Research & Insights
Text highlighter question type allows you to display and collect feedback on a piece of text. Feedback can be collected in the form of rating(like/dislike) as well as text comments and analyzed easily on a heatmap and with sentiment analysis.
Support Other and N/A option with locked extraction. If the Other or N/A option is added or removed from the source question, it will reflect across all locked extracted questions.
Enhancing extraction by adding support to always extract or never extract selected options.
Workforce
We are adding the ability for managers to control the Subject's report approvals from the portal. Managers, Admins, and Subjects can access the reports and check the approvals seamlessly when they login to their respective portal logins.
Ability to download all the data on the portal for clients, and if their dealers log in to the manager portal ability to download reports/data from the Manager's portal as a PDF. PDF download option if they want to share this with somebody or print it. This option for the first iteration will only be for – Dashboard, Scorecards, Text Reports.
Communities
We will allow the community administrator to invite viewers into a video discussion, wherein the viewers can listen in to the discussion as well as chat with the administrator to steer the discussion in whichever direction the viewers want to.
CX
We are providing a committed section to a user where they can either rename the Global filters as indicated by the terminology utilized in their organizations or they can also hide the Global filters if their organization doesn't use them.
PS: These changes will only be reflected on the Dashboard Portal.
Other bug fixes and enhancements
Surveys
SA-9838

– Unable to change close dates prior to the already saved date.

SA-9830

– Issue with the Save button of the rich content text editor on the column headers in complex flex matrix question type.

SA-9446

– Issue with underlining text in drop-down question.

SA-9847

– Issue with the less than (<) symbol removing the texts/letters post saving in a rich content text editor or directly.

SA-9822

– Issue with CSV file showing no entries

.

SA-9512 – Issue with distribution history status.
Communities
CM -2742: Idea filters disappear when no results are found.

CM -2726: Discrepancy in 'Sent History' for one of the recently deployed projects.

CM-2739: Amazon gift card issues.

CM-2736: Not all comments are shown even to the admin.

CM-2731: Duplicate communities appearing in sub-accounts.

CM-2733: US members shifted to South Africa (Profile Field).

CM-2737: Audio issues in video discussion module in the community.
Workforce
WF-2517: Display option missing under survey builder and now will be added.

WF-2625: Anonymity threshold issues for 360 will be fixed.

WF-2652: Removed relationships not used by the client in 360, added relationships as optional.

WF-2624: Added chart type of visualization for Individual reports.

WF-2708: 360 Report setup Issues will be fixed.

WF-2739: Subjects can create nominations for Direct-Reports when the Direct-Reports are not even a subject in a deployment.
CX
CX-2068: Fixing the issue where incorrectly weighted mean is computed on the CX dashboard widget.

CX-2142: Fixing the issue where the root cause is not displayed under the NPS+ widget.

CX-2157: Fixing the CSAT percentage round-off issue.

CX-2166: Fixing the issue where the translations for the CX email templates are not getting saved.
We're as excited as you are to see how our products offer a better experience to your respondents, customers, and employees!
As always, we'd love to hear your experiences and suggestions at feedback@questionpro.com.