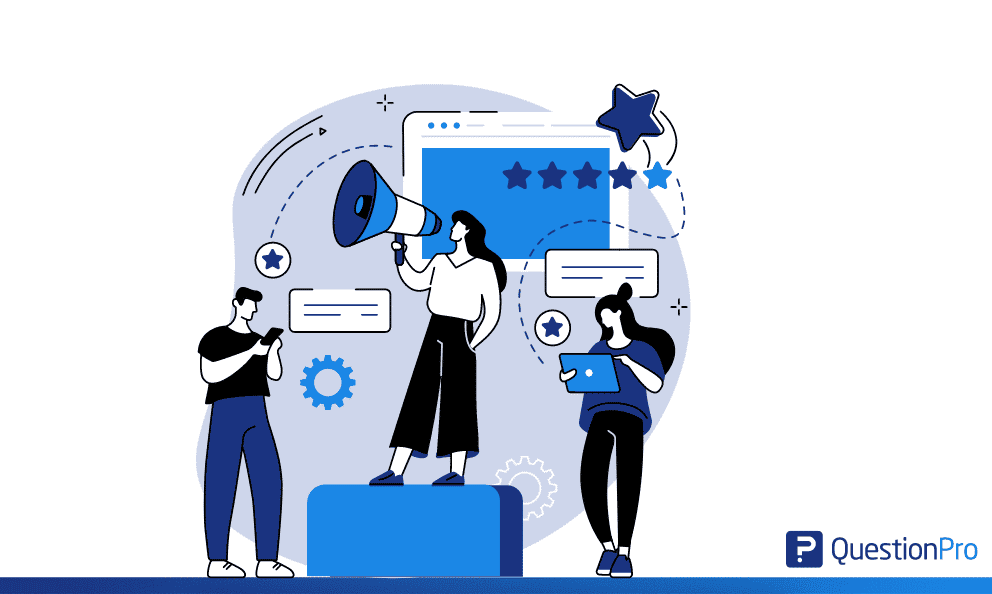 To advance the world of experience and surveys, we are continuously working on creating the best-in-class products. Below are some enhancements we are working on that will be released for our users in November.
Plan your research with these features and collect better insights to make smarter decisions.
Research & Insights
Domain Authentication
We are working on functionality that will allow users to generate DKIM keys for their email domains directly from the UI without requiring them to contact account representatives. By reducing the time required on QuestionPro's end, users will be able to complete the domain authentication procedure more efficiently.
We are introducing a new UX for taking surveys. The new experience reduces the clutter and offers a focused look at individual questions rather than overwhelming the respondents with all the questions at the same time.
We are enhancing the progress bar to include percentages which will indicate the progress made by respondents and keep them updated on how much of the survey is left to complete. The percentage displayed is screen reader friendly to ensure accessibility and would also work seamlessly with One question per page mode.
Communities
We are revamping the member module as the interface has not been updated in a long time. The new user interface will help users better navigate the member module. The users will now be able to search for members using the profile fields.
Adding Not Equals Operator Under Sampling
We are adding the "Not Equals" operator which will help the administrator sample the members based on the not equals condition. The operator can be used on single-select, multi-select, and open-ended text-type fields.
Customer Experience
Disposition Metrics 2.0 [Phase 1]
We are revamping our disposition metrics user experience in Phase 1, where they will be able to view details about the modes of transactions that were sent, visualize results with different custom filters, and interpret data based on various response statuses.
Other bug fixes and enhancements
Surveys
EC-1568: Issue with survey reminders not being sent out via API

SA-10461: Enhance logic for the "Other" Option to work with extracted questions.

SA-10455: Processing error when trying to upload relatively bigger email lists (>100 rows).
Communities
CM-2886: Fixing issue with 'Oh, snap' error while approving reward.

CM-2881: Fixing issue while capturing the responses.

CM-2885: Fixing issue with zip code while creating filters. 

CM-2873: Fixing performance issue on analytics.

CM-2871: Fixing performance issue on panel landing dashboard.
Workforce
WF-2886: Adding scheduler in Ultipro Integration.

WF-2915: Improving the performance of Heatmap.

WF-2926: Updating the UX/UI of the homepage. 

WF-2792: Adding German Translation for the entire product. 

WF-2909: Fixing issues with 360 Report.

WF-2894: Fixing issues with incorrect data when the scoring model is updated.
CX
CX-2336: Fixing the issue where the report summary is showing incorrect completes.

CX-2309: Fixing the issue where the reminders got deployed as per old and new rules both. 

CX-2337: Fixing the issue where the global template is not being displayed on the sub-accounts.

CX-2312: Fixing the issue where the Email Engagement timestamp is not in sequence.

CX Reputation: The source filter can be used to filter imported reviews using an excel file. There will be a drop-down menu with options from the imported file in the source filter drop-down. The platform will allow you to delete reviews imported via an excel file.
We're as excited as you are to see how our products offer a better experience to your respondents, customers, and employees!
As always, we'd love to hear your experiences and suggestions at feedback@questionpro.com.