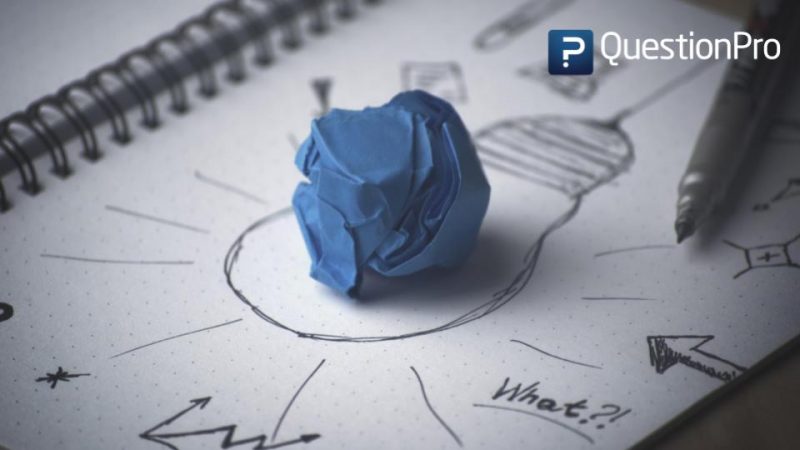 When can you say your survey has been effective? If you can get most of your targeted respondents to complete the survey. Easy peasy, right? Not really. Anyone who has run a survey with average completion times in minutes will tell you it's probably easier to get your dog to stop chasing its tail.
Fret not, though. I have some killer insider tips gained over years of running surveys that bombed, crashed, burned, then walked, ran, and eventually flew. I put in considerable time and effort into studying survey experts, best practices, industry-speak, the grapevine, and even survey shamans to figure this out so you don't have to.
You could be running a survey for initial market research, to deep-dive into CSAT, a Slack-like employee demographics study, or an online quiz, the following, these 14 quick tips will help you design the equivalent of a symphony orchestra.
All the most lethal and on-target advice in the world isn't enough if you don't have a tool that can run it all for you. Luckily, QuestionPro survey software is all you need! Check it out and sign up free to get started.
Here goes.
Define your objective.

Sounds simple, right? You'd be surprised how easy it is to lose sight of the purpose of your survey by the time you get to the last question. Start by writing down the objective in big bold letters at the top of your survey design doc or on a post-it and keep checking the flow of your survey against it.

Keep the

who

in mind.

Design your questions based on your target audience. Customization for personalization can get maximum responses. Sweet if you can automate it. Shameless plug? QuestionPro survey software can help! Nice, huh?

Focus on the flow

of the system or process of the survey before you begin writing your survey questions. This will help you frame a survey that is comprehensible to all your responders.

Align.

Don't let your survey questions drift your responders focus away. Align survey design with its system or process flow. Non-linear narrative works for Christopher Nolan's movies, not for surveys.

Keep it

simple and direct

while empathising

.

Empathy doesn't mean you begin each of your survey questions with, 'Thanks you for your last answer.' Instead, say, 'That was great! Or We are sorry to hear that! Halfway there already.'

Use

qualification criteria

only to deep dive into the details of a particular segment of interest. Ideally, keep the usage of criteria to a minimum.

Make use of

smart logic

without cluttering a single question with too many branches. Sequential steps are much better than meandering branches no matter how segmented and complex your survey.

Keep it short!

Ask yourself. How many questions would you like to answer? Three to five questions are great. Anything above 7 is a chore. Just to be clear, the total number of questions can be more but with smart logic ensure each respondent does not have to answer more than 7 questions in the survey.

Be careful with your

language and style

. Being descriptive and formal with your questions if you are B2B works well. Your audience need help with your intent and goals and they tend to take your survey seriously. Most B2C businesses though do well with an informal tone and short, to-the-point questions.

Globalize

. Do not use examples or scenarios specific to a race, region or culture unless you are surveying a very specific segment. Keep your examples universal. Run your assumptions by your colleagues and friends (your focus group) before you run them by your audience.

Do not compare yourself to a competitor. This tends to make your respondents conscious of your competitor's brand against yours and may affect their responses, not to mention their purchase decisions or recommendations. Often times, we have observed responders desert their honest opinion for a manufactured one.
We would advocate posing an NPS or CSAT question instead of one about the stark comparison between your brand and your competitor's.
Positive vibes.

Try not to evaluate just bad experiences. Good and bad customer experiences can exist independently in one single interaction with your brand. Ask to understand what went wrong for a customer to rate you low but also ask them about their positive experience with your brand.

 Pro tip: Keep track of the changing correlations between positive and negative experiences. The trend graphs can help you maintain a balanced reputation amongst customers.

Recognize and reward

. A survey can fully promote itself if the respondents are rewarded. Setting up the right tiered rewards for your respondents with escalating returns on incremental engaging actions can rocket your brand's popularity.


Just by letting you know you're close to a milestone and rewarding responders/customers with badges when you reach said milestone can haul in surprisingly higher number of responses.
Stack 'em up right. Be mindful of the order of the survey questions and always, always leave the shock and awe to Tony Stark or the suave Sales guy by the water cooler.
Start with a neutral question as far as possible. Easing your respondents into a survey while not leading them serves as a calibrating measure and is said to increase honesty in responses.

Pro tip: Do not mess up the endgame. Depending on how you have framed the last question or statement, the survey leaves the responder with a lingering feeling about your brand. You better make it a good one.
Et voila! Whether you use QuestionPro's survey software (for smart folks who want to save time, get higher completion rates, and an unprecedented transparency in responses) or doing it all by hand with a pen and a paper at your local shopping mall, these universal truths work. We know because we have run hundreds of thousands of surveys for many, many customers and invariably seen 90% utilitarian responses across the board.
Happy to get you started on the path to effective surveys. Sign up here or hit us up socially for more cool tips on Twitter. Happy surveys!