QuestionPro is going to be hosting a Tweet Chat on Wednesday May 22 at 8pm ET/5pm PT.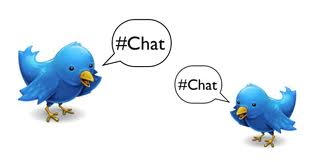 Our topic is:  Better Decision Making.  We'll be talking about how to make decisions in meetings.  For example, how to keep egos in check, how to keep meetings moving and we'll be asking for YOUR best meeting tips as well.
Tweet What?
Do you know what a Tweet Chat is?  Some people call it a Twitter Chat and while it's been around for almost as long as Twitter,  a lot of people have not heard of it or participated in one.  And if that sounds like you — you will definitely want to join us and see what it's all about — it's a HOOT (get it?!  I crack myself UP!)
Seriously – What's a Tweet Chat?
OK, so think of a Tweet Chat as a live streaming conversation on Twitter around a specific topic.  That means that it is actually a virtual event because the idea is for everyone who wants to participate to show up at the same time and Tweet on the topic.
How do you track the conversation?
Glad you asked.  You follow the conversation using a specific hashtag.  In this case our hashtag is going to be #QPChat (creative and clever — huh?) .
The best way to follow a Tweet Chat is using a third-party application such as Twub or TweetChat.com, because it will stream the conversation for you based on the hashtag used by everyone participating. That way you don't need to worry about being distracted by other tweets on different subjects. Plus it will also plug-in the hashtag when you are sending a tweet to save you the keystrokes.
Here's a quick video tutorial on how to do that:
[youtube=http://www.youtube.com/watch?v=c2EuWTFDhp8&w=425&h=344&rel=0]