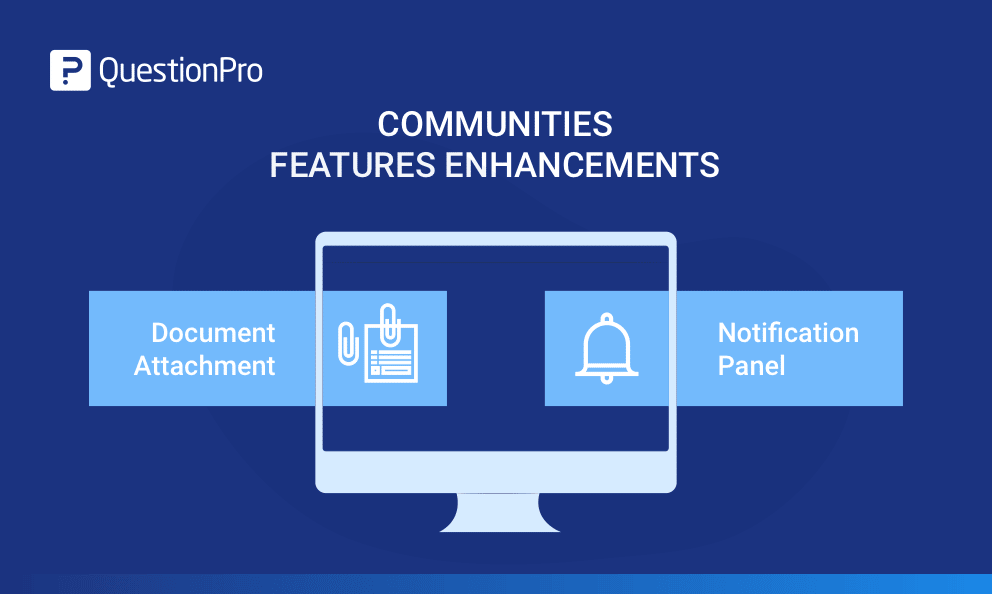 In our constant endeavor to boost your online community engagement levels, we've added a couple of handy features to the community platform. Now, enable your community members to attach documents on topics to express themselves more clearly. Also, allow members to manage notifications better by marking them as 'read', ensuring that they do not miss out on any new notification. Let's take a deeper look at each of these updated features:
Document attachment on comments – topics
Enable community members and managers to attach a document to comment on a topic. Add a document along with comments for other members to check out all the information about the topic in one place. A document icon will be displayed beside the comment. Clicking the icon will open the document in a new tab.
NOTE: Users can attach only one document per comment.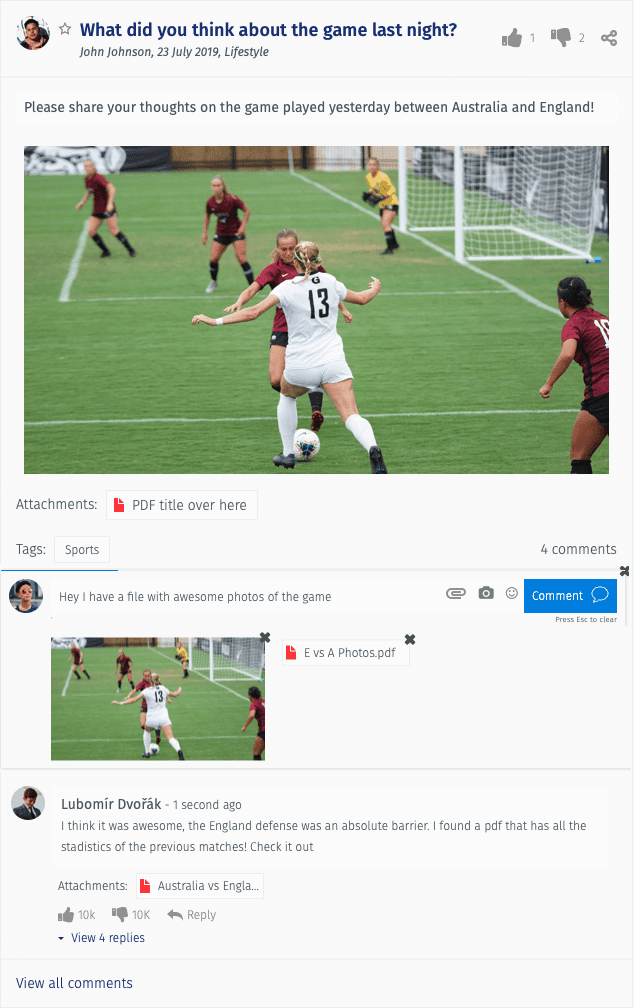 Supported document types:
doc

docx

xml

txt

rtf

ppt

pptx

xls

xlsx

csv

pdf
Notification panel – member portal
Allow members to mark notifications as 'read'. We've also updated the UI of the notification panel and added relevant icons for each notification. The updated UI theme is in accordance with the design and theme of the member portal. Members will now see an intuitive and sleek design. The read notifications will be highlighted in the same color as the menu fonts.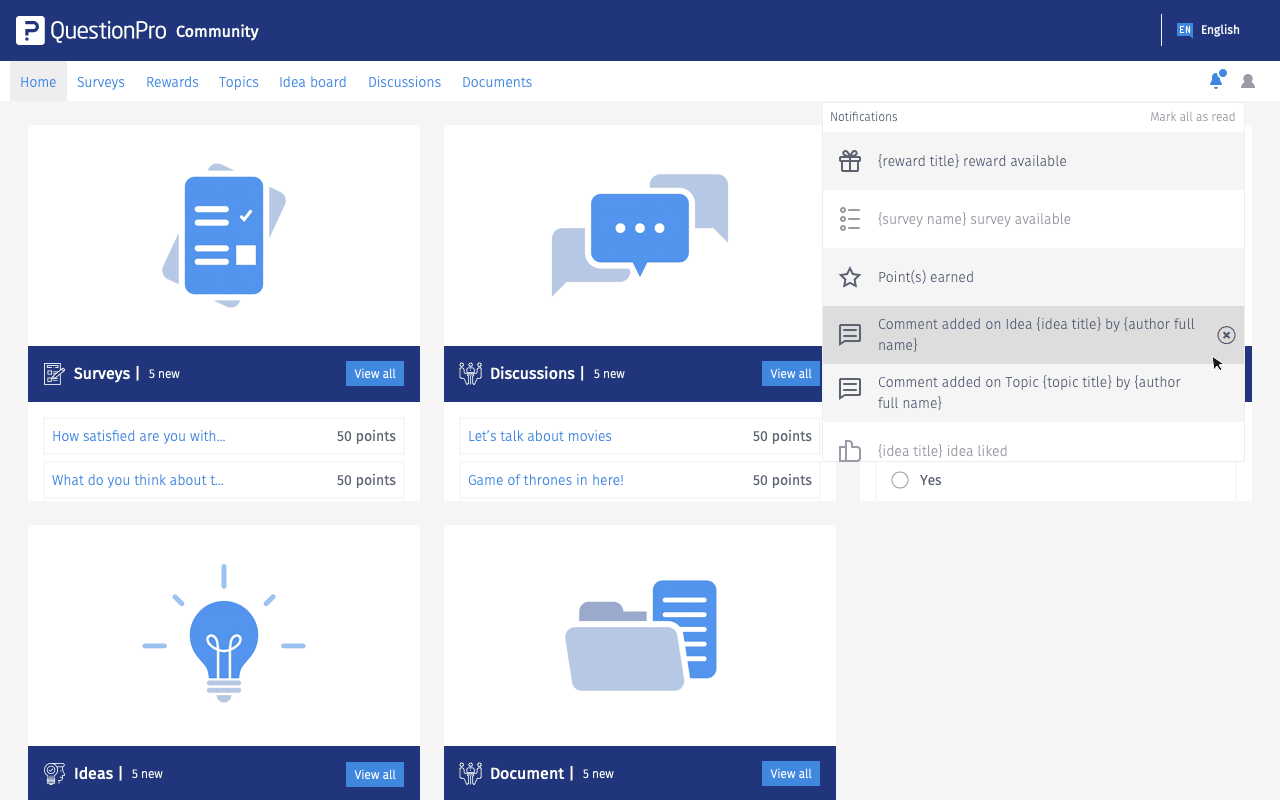 These features are now available for all existing Communities license holders. Please help us help serve you better. Let us know what you need!