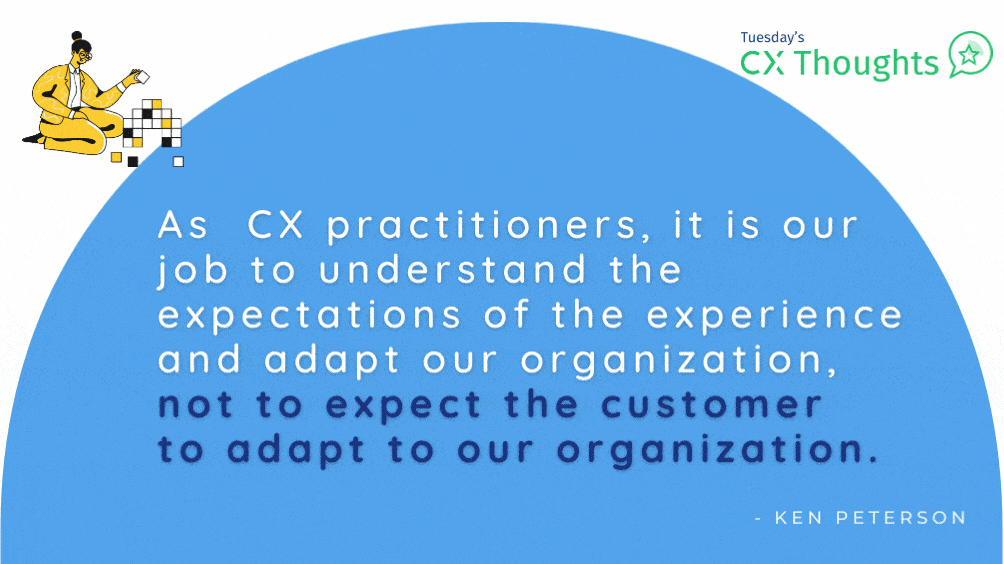 Let's Get This Show On the Road
A recent version of the Kiplinger Letter (a weekly business and economic forecasting periodical), highlighted the bounceback of domestic travel. Without a doubt, it has been a rough couple of years for airlines, rental companies, hotels and cruise lines. It also hurt the local attractions meant to lure traveler dollars like museums, local restaurants and activities. Many are surmising that upcoming travel will surpass pre-COVID levels.  
If I measured it by travel activity here in Hawaii last year, the traveler counts were fairly close to matching what we had pre-COVID. Now we have individuals making up for last time. While many people would like to travel abroad, many are settling for events they've missed domestically. The Super Bowl was just a week ago, the Daytona 500 this past weekend was also sold out, Mardi Gras in early March and the list goes on.  
March is almost here, so spring break travel is not far behind.  At QuestionPro, we recently asked 234 US residents about their March travel plans for 2022 with Instant Answers: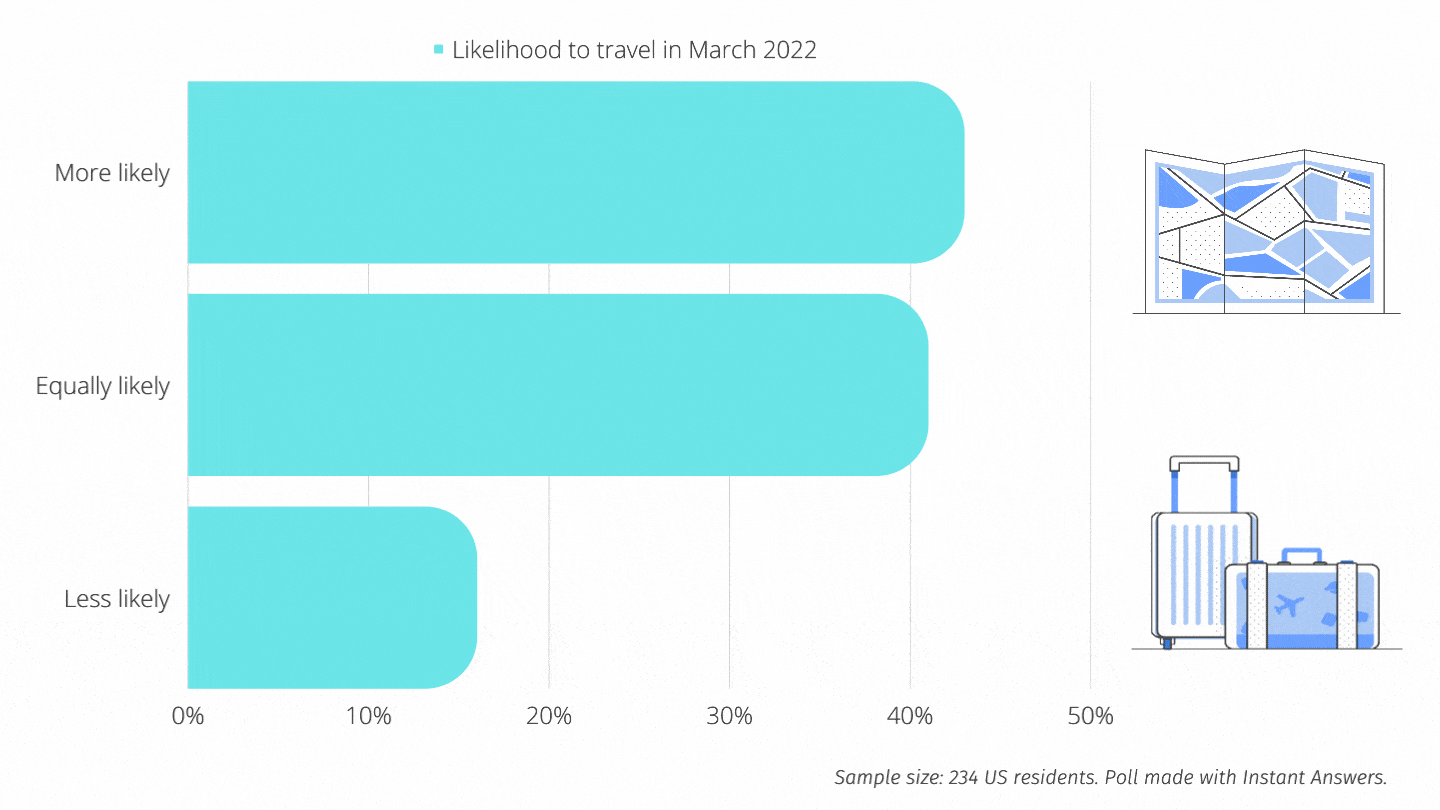 It should not be a surprise that nearly more than 40% of individuals are ready for more travel. Many of the remaining 41% probably were in Hawaii last March (just my personal opinion).  
But Wait… It Is Not All Good
While this looks good for domestic and leisure travel, the outlook is not as great for business travel. While I have traveled for business during this time, I'm certainly not looking forward to increased travel. The same Kiplinger Letter details that it might be 2024 before business travel rebounds. International travel will also continue to struggle to reach pre-pandemic levels.  
As you read through this, you might be thinking "So what does this mean to Customer Experience?" As I have written in the past, customer expectations have evolved and will continue to change.  For example, in some other research, non-food purchases also continue to lag behind pre-COVID levels.  If you are thinking that your customer experience survey can just remain the same, you will miss opportunities and, more importantly, your customer experience strategy will fall behind customer expectations.  
In travel specifically, individuals are opting more for privacy and quiet. Looking for relaxation during a trip two years in the making – a trip of a lifetime while also avoiding crowds. This means smaller venues, remote destinations and limited participation activities. Gone are the desires to crowd into an amusement park with long lines or to sit on the beach with thousands of your "closest friends".  
Keep The Experience In Customer Experience
How will you know this, however, if you don't ask?  In speaking recently with an industry analyst, we both lamented how much the focus is on molding a program to the predetermined CX enterprise software platform, rather than something that can adequately capture the voice of the customer in every part of their business. Instead of worrying about "trended data" across many attributes of the experience in a bulky survey or focusing on the "one score" that everyone will be evaluated on, use a question type like our proprietary NPS+ metric that will deliver both root cause and churn risk analysis with one additional customer click.  Add on the idea that our NPS+ metric allows customers to vote on other customers' ideas, and you can start to see how ideas can make an impact on the experiences. Do not let your inner loop customer feedback loop workflow determine actions taken by the business, instead, take on a higher level of strategic outer loop closure – for both detractors and promoters.  
If you work in retail, food service, automotive or even healthcare, expectations of service delivery are forever changed, and the only way to understand that is to ask the right questions – not rely on our "normal" CX surveys to help us discover that. As practitioners, it is our job to understand the expectations of the experience and adapt our organization, not to expect the customer to adapt to our organization.  
When it comes to travel, they already have to make quite a few adjustments. Reduced services in the travel industry, longer stays, COVID-related expenses (such as testing) and even the possibility that portions of their trip might result in activities being canceled or an unexpected quarantine. While most industries will not have to accommodate this much, remember that their spend is still coming from a finite budget, so if you want to maximize their spending with your brand, be ready to understand what they expect from our current version of "normal".
LEARN ABOUT: Free Travel Surveys: Questions & Templates
At QuestionPro, we work on what we believe in. Schedule a demo with Ken and discover how to boost customer loyalty and collect valuable consumer insights through our CX survey and analytics management platform.