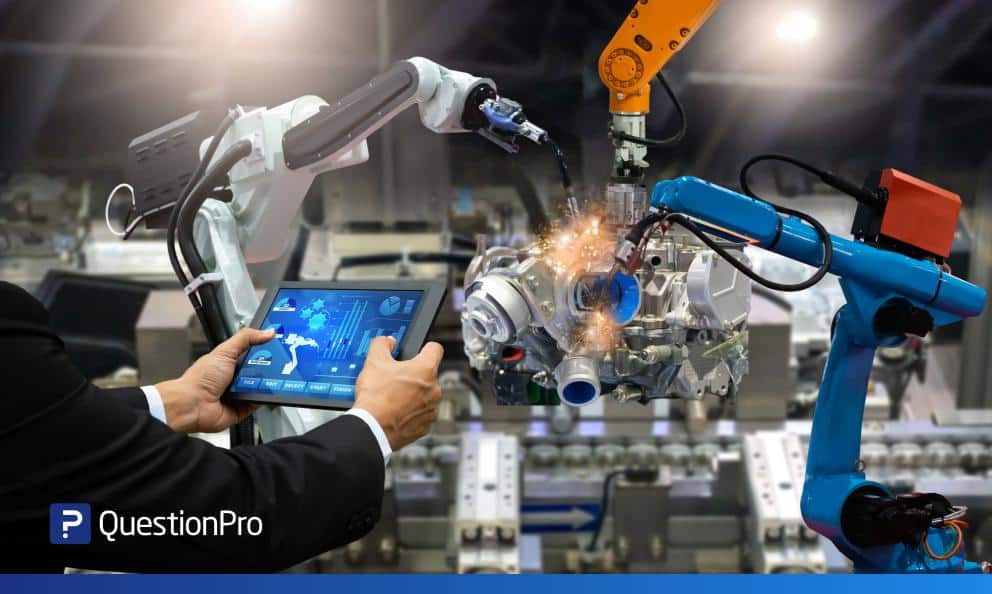 Better, more straightforward, faster is the mantra most businesses follow to achieve their organizational goals.
Automation is the control of processes or machines with the use of technology, computer software, and algorithms. Since the beginning of the 21st century, the word 'Automation' has become a way of life. From simple stuff like auto-filling a form on a website to more complicated things like autonomous driving, automation is only going to get deeper ingrained into our lives. As businesses and organizations become agile and want to be more customer-centric and revenue-driven, automation is becoming the cornerstone of our way of life without us even knowing.
Jobs lost are jobs gained with automation
The debate about the effects of automation is ongoing mainly among economists and technology experts. Pessimists are anxious that automation could lead to the mass destruction of jobs, but optimists see automation opening and creating new jobs in the market. It is a part of the human essence and creativity, where we as humans have always pushed ourselves toward 'getting the job done.'
A simple example of jobs not lost due to automation is the introduction of ATM's in the 1990s. Machines have replaced bank tellers. Well, not entirely, but to a great extent, of course. However, these tellers did not lose their jobs. Instead, new posts were created to replace these jobs. Positions like ATM loaders, ATM maintenance, and security workers were newly opened, employing more people than tellers. Also, as the need for tellers decreased, they were trained and shifted to newer job roles like sales, technical support, and helping bank customers perform routine financial transactions. Today, even ATM's are diminishing due to online purchases and the use of mobile payment gateways. But that, in turn, has opened up a new market. Automation isn't stagnant; it is always evolving. It does not get rid of jobs totally but helps generate jobs that support it.
5 Automation facts and stats in 2019:
Some interesting facts about automation in the modern marketplace ecosystem, in the year 2019, are:
Machines and humans working hand-in-hand
Of course, we cannot disregard the role that humans play along with computers. Technology today is 'advanced' but not so 'smart' to replace humans in every aspect. Humans and machines have to work in close coordination to bring the best result. Organizations are well aware of this and value human intervention, along with tools and devices. Employees are optimistic about using technology to get a better outcome at their job.
For example, Stitchfix, an online personal styling service in the United States, provides its customers with a personal shopping experience by selecting clothes and sending these clothes to them, taking the point of exposure to a virtual platform. This activity is done based on the data provided by the customer at the beginning. The customer needs to start by filling out a style survey, and necessary body measurements, accompanied by photos of styles they like. TA computer algorithm processes the data provided by the customer, and stylists access this data to recommend the best style to suit the customer. The final decision rests in the hands of the stylist who uses the computer-generated data to assist them in choosing the most appropriate style of clothing.
Sample selection through automation
We have incorporated automation to assist our clients with market research. With QuestionPro Audience, researchers can now choose their sample in three easy steps. With market research, time-saving is essential as it helps in providing a clear direction and lays the map to quick decision making. The faster that decisions are made, the quicker organizations can adjust, realign, and grow according to today's fast-changing world. Now, directly access over 22 million high-quality, opt-in panelists around the globe with just three easy steps. It's as simple as that. Of course, the option of human intervention cannot be overlooked and is always available whenever needed as we believe in a personalized touch with our customers.