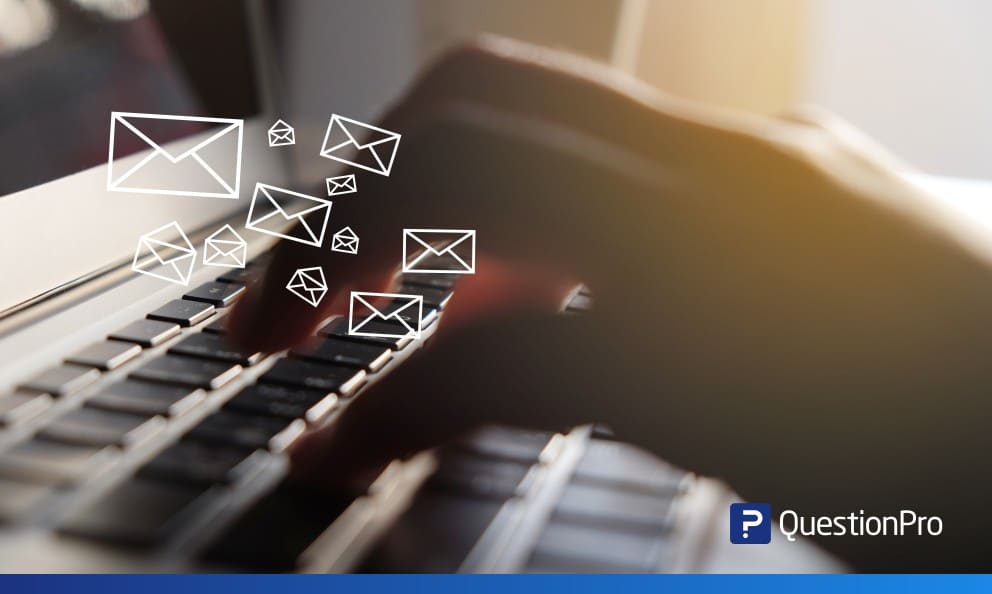 If you are bored with sending a typical survey invitation email and want to try something different, you might have landed on the right page!
Every email marketer dreams of getting more and more people open, view, read and take action on their marketing emails and newsletter. Seeing them unsubscribe really concerns them. If you are one of those who use email distribution and marketing automation applications such as MailChimp and Hubspot, and always wondered how do I increase the response rate, then you would be happy to know that QuestionPro surveys let you embed the question in the email.
Why embed questions in email?
Embedding the first survey question directly in your survey invitation email magically increases the response rate of your surveys. The reason behind this is that it reduces the effort that a respondent has to put into answering a survey which increases the number of responses of volunteers or respondents.

Embedding the first question in the survey invitation email also gives respondents a glimpse of what types of questions to expect in the survey. Hence, if they answer the first question, it means they are willing to answer similar kinds of survey questions and are likely to complete the survey.
What's new?
QuestionPro offers HTML code of the answer options that you can embed in the template code of email marketing tools like MailChimp and Gmail. You can change the look and feel of both the question and options by adding some CSS to the HTML code.
LEARN ABOUT: Email Surveys
How to embed question options in email?
Login >> Go to Surveys (Your Survey) >> Edit >> First Question >> Settings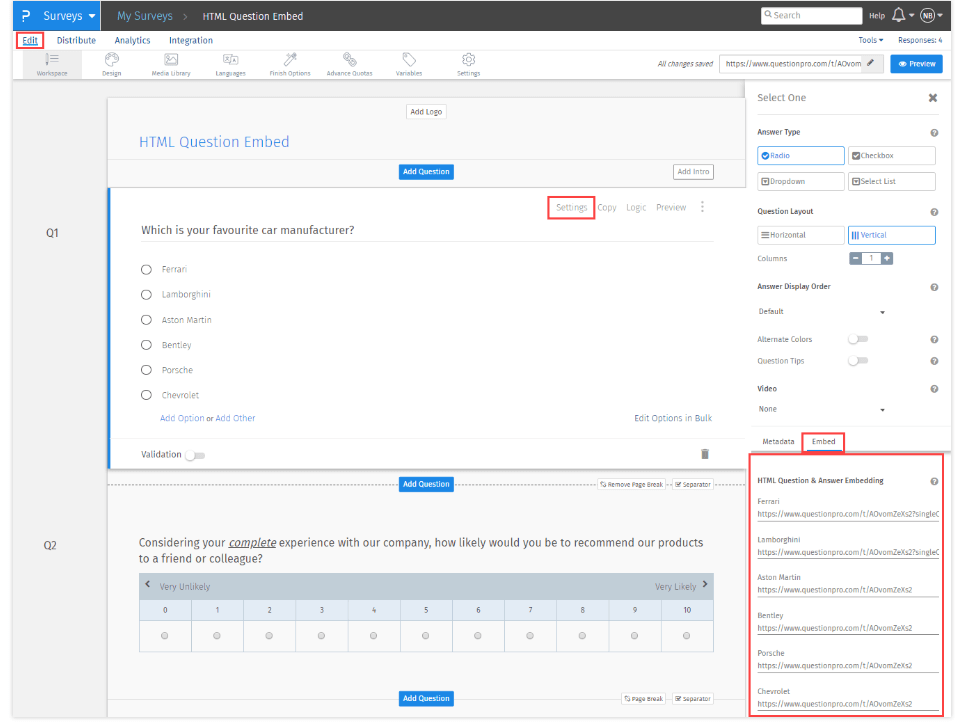 Use these HTML codes of the options in your HTML email template. You can customize the look with some CSS. Below is the screenshot of how you can embed a single select question and options in MailChimp.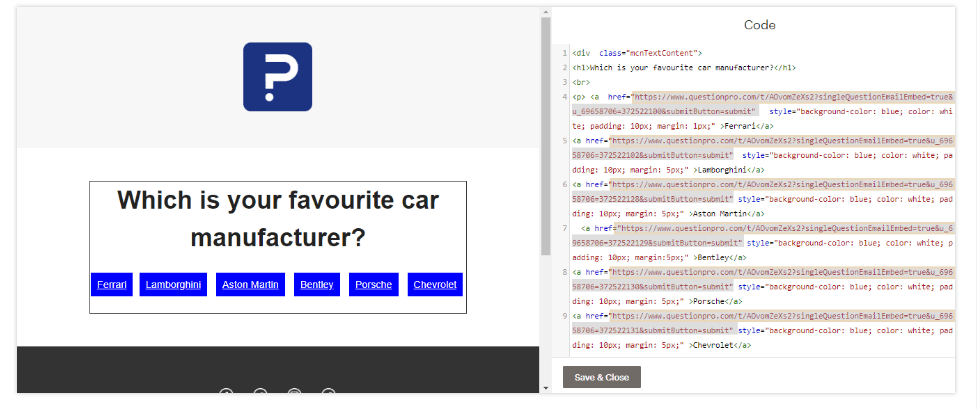 Clicking one of the options will directly take you to the next question in the survey.
Exceptions
HTML question and answer embedding in email feature will be enabled only if any of the below question types are used as the first question in the survey:
Single Select.

Net Promoter Score.

Smiley Rating.

Thumbs Up/Down.