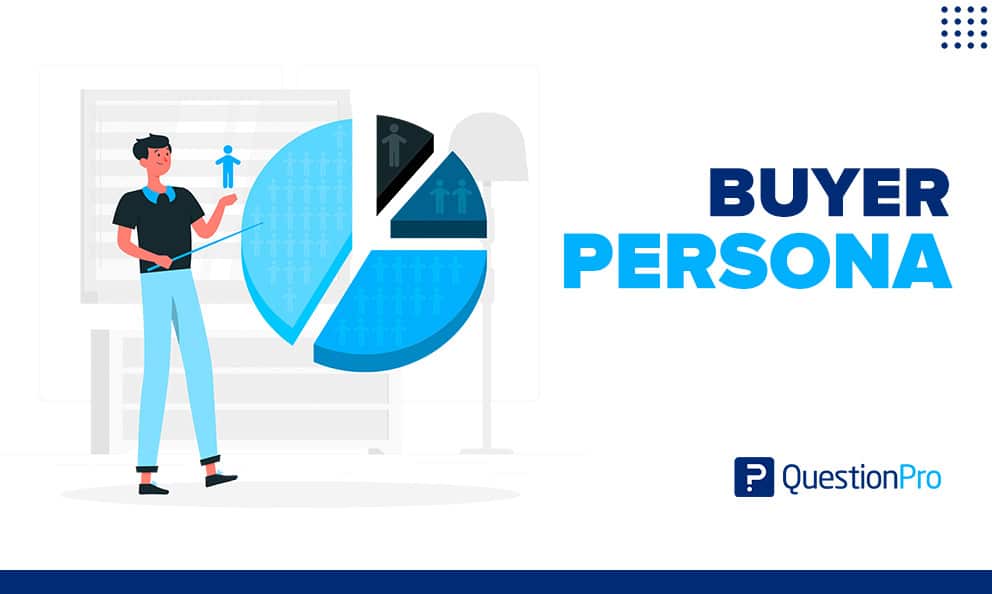 Knowing who is buying your product or service is a victory. For this reason, defining how to talk to these people who are more likely to consume what you have to offer will increase your chances of them becoming loyal clients. The ideal way to conduct this is by creating a buyer persona. Let's talk about it.
What is a Buyer Persona?
Buyer personas are fictional characters created from research, market data, and insights into customer needs and behaviors. They help marketers understand their target audiences better and also help them create marketing campaigns that will resonate with the audience.
Buyer personas are important because they help marketers to create more targeted marketing strategies and content that will appeal to the target audience. If a marketer does not know their target audience, they will not be able to provide them with the products or services they need.
How to create a buyer persona?
While the approach to creating buyer personas may vary depending on the nature of the products and services you deal with. There are some general guidelines:
An essential part of identifying the ideal buyer persona is to practice empathy map. Empathy is a key factor in identifying user personas. It is about understanding the needs and emotions of your customers. It helps to identify your customers, what they need, how they feel, what motivates them, and why they buy from you. It also helps to create better content for them.
While creating buyer personas, it is important to consider:
Who is your target audience?

What are their needs and wants?

What are their pain points?

How can you solve their Problems?
By understanding these factors, you can create a buyer persona that will help you to understand your target market better. You can further enrich the buyer personas by populating the ideal age, gender, location, and problem statement (that you wish to address) for all of the different profiles created in the previous step.
Importance of a Buyer persona in market research
As the buyer persona represents your ideal customer, identifying and understanding this persona should be the most crucial element of your market research.
Why? Because without truly understanding who your target customer is, it will be very difficult to create marketing messages and strategies that resonate with them. Buyer personas are a marketing strategy used to create the target audience's personas. The personas represent the typical customer in your industry and can be used to understand better how they think, what their needs are, and what will resonate with them.
Buyer personas are a tool businesses use to target their marketing towards a specific type of customer.
Businesses can create a buyer persona that represents their ideal customer by conducting market research and understanding their target audience's needs, wants, and pain points. Once a buyer persona has been created, businesses can use it to tailor their marketing messages and strategies to appeal directly to their target market. 
As a result, businesses that use buyer personas are more likely to see an increase in sales and conversions. Additionally, businesses can save time and money by avoiding wasteful advertising campaigns by providing a clear target for their marketing efforts. For all these reasons, it is clear that buyer personas are essential for any business that wants to succeed in today's competitive marketplace.
Buyer personas are important for any business that wants to succeed in its marketing efforts. By understanding their target market and what they are looking for, businesses can tailor their marketing messages and strategies to appeal to them.
Additionally, conducting market research to understand buyers' needs and wants helps businesses develop products or services that meet those needs. 
Buyer personas provide a road map for success and help businesses understand their competition and how to position themselves in the market. Without a clear understanding of their target market, it would be difficult for businesses to succeed. 
How to take advantage of your buyer persona?
The best thing about knowing who you want to reach with your product or service is that you can segment that audience to obtain benefits for your business. Buyer personas are not only used to sell products and create campaigns around them, but they are also a great source of insights to create exponential growth for your projects.
QuestionPro can help you get the most out of this methodology in many ways; here are two of the most used by our current clients:
1.- Validation and Creation:
A perfect buyer persona is not built with hypotheses and assumptions that only represent the starting point; to create an effective model, it is necessary to support the theories with data. You can carry out multiple investigations and data collection prior to the construction of a buyer persona; this will guarantee the reliability of your model.
2. Obtaining insights:
Do you already know your ideal buyer persona? Perfect! As we said, they can be a good source of data to implement improvements and detect areas of interest.
With QuestionPro Audience, you will be able to load the demographic data of your interest to segment a faithful sample of that public among our entire pool of respondents willing to share their honest opinion on your questions.
We are much more than software. You can find many services to take your market research to a level you never imagined; start now with a free trial of all our advanced features, and you will be surprised what you can achieve with the right partners!
Author: Rahul Sharma