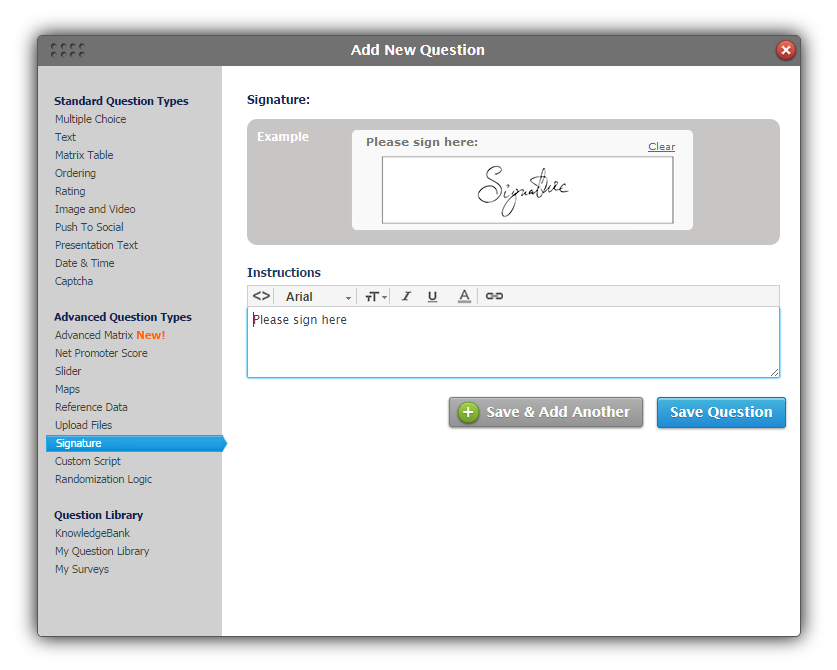 While this may seem an odd request, it's often needed. Many areas of business now use a form of verification or acknowledgement sans paper and pen, and surveys are no different – particularly when being gathered/completed on mobile devices.
So by popular demand, we are hereby releasing:
The Signature Question Type!
Here are a few ways this question type could come in handy (pun intended).
– To get signatures for employee documents (saves the whole print-scan-print-again business).
– Signatures for receipt of goods or services or to show work complete.
– To authenticate answers and validate identity.
– For field use with the QuestionPro App for iOS and Android (a form is completed and signature captured in the process).
– Acknowledgement of terms and conditions.
– Signatures for a petition.
– Any other purpose for which you need to capture someone's signature!



Here's where you'll find it:
Login » Surveys » Edit Survey
Click on the Add Question button
Select the Signature question type
Edit/format the question text
Click Save Question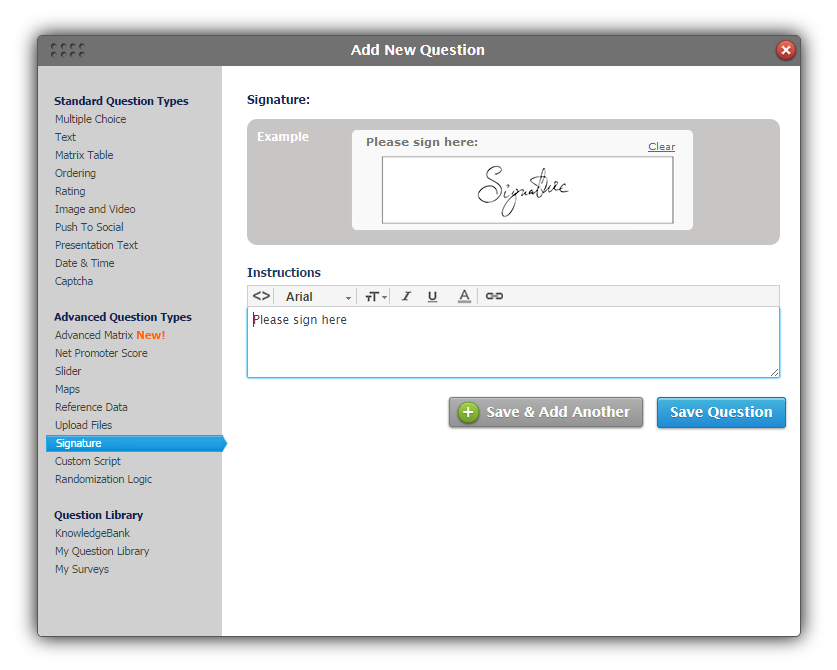 Now get out there and collect some signatures!