Community Insight Tool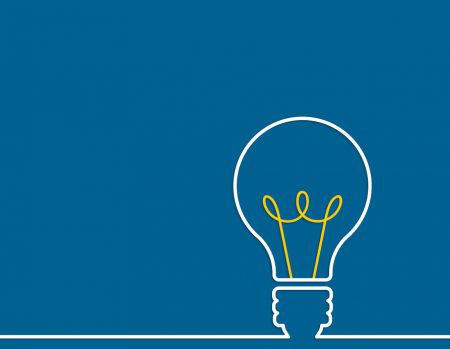 Amongst other things, a community insight tool is key for idea generation and collaboration amongst the members. These members, who are your customers or a subset of consumers, have powerful ideas that need to be tapped into and heard. Use the Idea Board Crowdsourcing on Your Consumer Insights Platform. Using these ideas, the insights gained will help improve the products offered by your company. Since you're hearing openly and directly from those buying your product, a community insights tool will help drive innovation and differentiate products from the competition. While this might seem daunting, it can be done in three simple steps.
Step 1 – Ideas and Campaigns
Using a community tool to help drive innovation starts with having a clean yet robust interface that members can use to post their ideas. These ideas can be honed and channeled by the use of campaigns that are set by the community manager. These campaigns can align with product initiatives within a company and can tie into the product roadmap. Thus, you're using the innovative power of the crowd to help drive insights.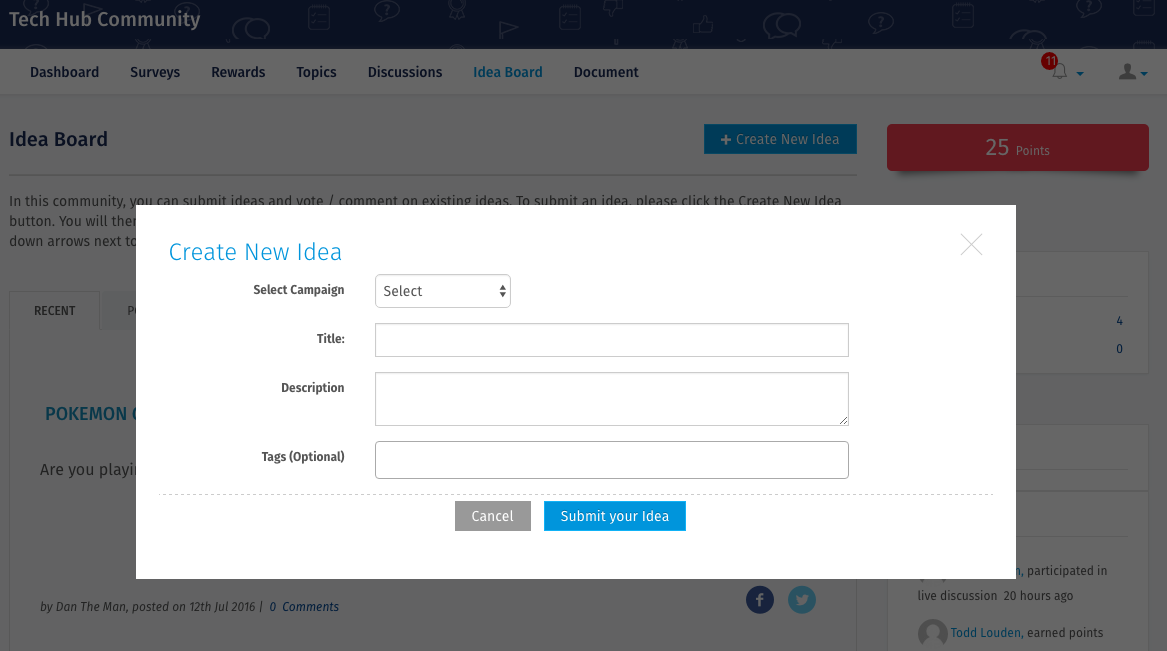 Step 2 – Ideation in Action
Once ideas are posted by members, other members of the community can then vote an idea up or down. Basically, whether they like the idea or not. Think about it in terms of popularity. Then over time and as votes are casted, ideas with the most votes are bubbled up to the top of the list. Then from the best ideas, members can comment and provide feedback to enhance an already popular idea. This collaboration is key and is really what fuels innovation in a community insight tool.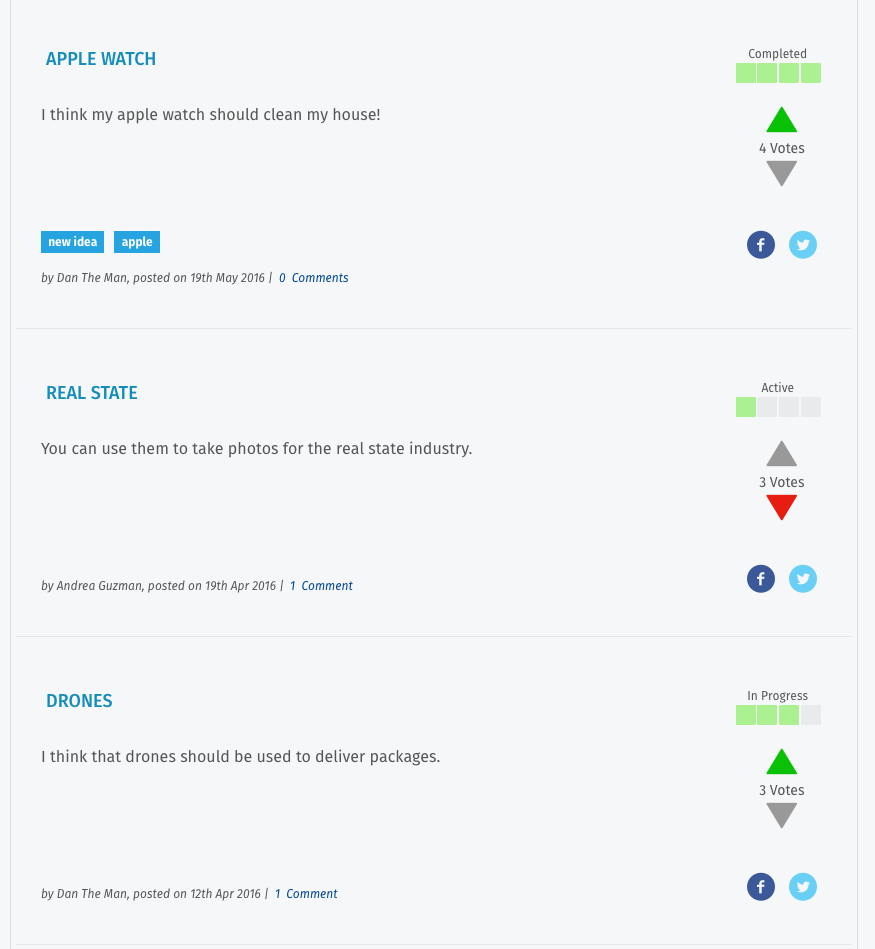 Step 3 – Evaluation and Prioritize
Then once a member has posted an idea and the best ideas are bubbled up to the top, the community manager can then relay the status of that idea back to the member through a series of stages – Active, In-active, In Review, and Completed. This way the members know the status of an idea and more importantly, know that the ideas they are contributing are being heard by the community manager. This, in turn, enables and excites the members to want to post more ideas in the community portal. Also, people respond to incentives, so make sure you check out these insight community tips.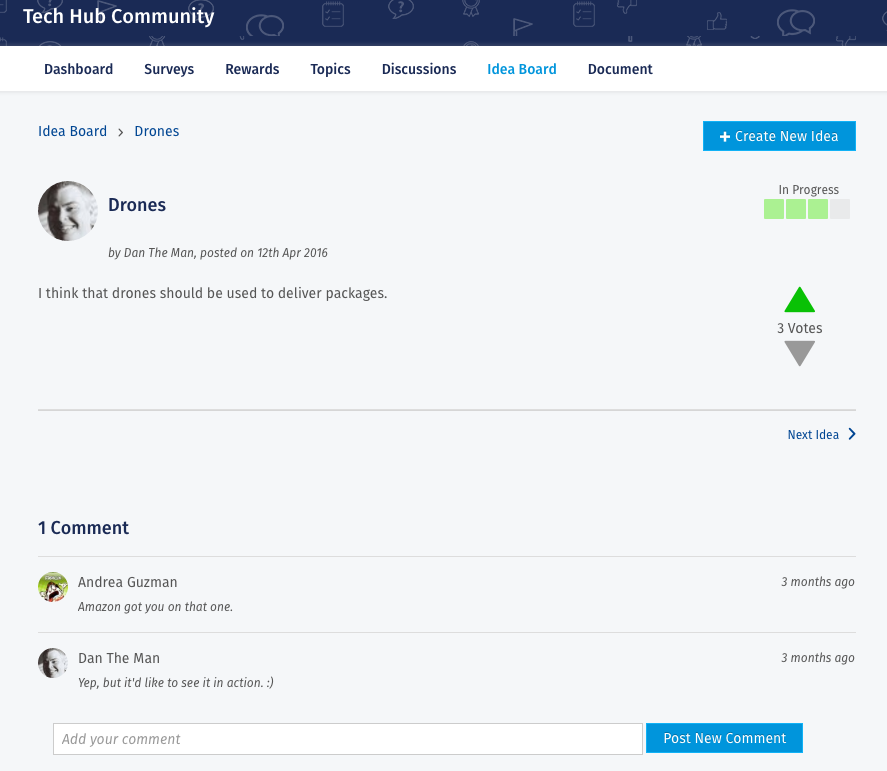 Crowdsourcing, open innovation, ideation… no matter the key buzzword at the given moment, a community insight tool will help you pave your product pipeline with ideas and features from your customers. You'll get answers to the questions you never thought to ask.
Want more info? QuestionPro Communities is a purpose-built community insights panel solution. Our feature rich tool set is at your disposal to help you create engaged communities, collect real-time customer insights, and positively impact your business. Contact us today – communities@questionpro.com or www.questionpro.com/communities.