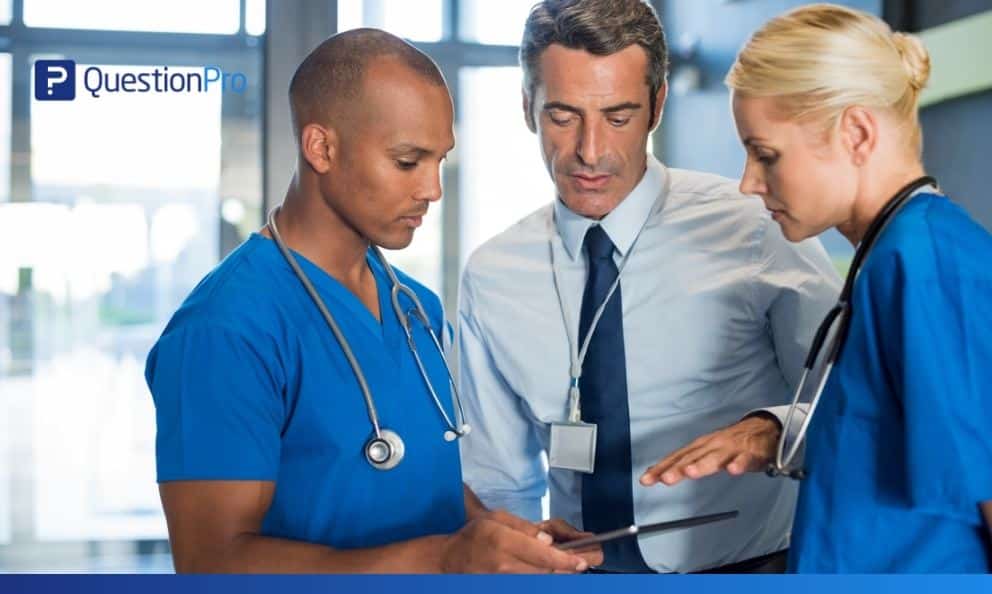 Many healthcare organizations have noticed patients' reluctance to sit in a waiting room due to the COVID-19. A survey conducted by the Medical Group Management Association found that physician practices experienced a 60% decrease in patient volume. 
People do not want to interact with anyone or, more specifically, touch anything that they think isn't safe enough. There is a decline in trust; people are scared to visit hospitals and clinics. 
However, this doesn't weed out the need to conduct a preliminary health check. The solution to this problem is performing health checks that do not require anyone to touch unknown objects. They are known as contactless health checks.
What is a contactless health check?
Doctors often need to know the patients' problems, identify symptoms, and understand their health conditions. They ask a series of questions related to their medical history and lifestyle. Often this is done at the reception where patients fill up a form.
Contactless health check helps doctors get the preliminary information without filling any form or talking to any staff member. Patients submit answers to an online wellness questionnaire from their device. 
Contactless health check surveys are safer than filling and submitting forms on the premises of healthcare facilities. It not only minimizes contact with humans and objects but also saves time for both the patients and healthcare staff. To learn more, feel free to book a free consultation with us today!
Uses of contactless surveys
Patient health evaluation:

Contactless surveys

are used to evaluate a patient's existing health condition and help doctors treat them.

Employee wellness check: Now that organizations are slowly resuming to work from the office, employees must disclose any health problems, particularly related to the COVID-19. It helps companies ensure a safe workplace for everyone. The

Massachusetts Convention Center

recently used contactless health screen surveys to ensure their employees are fit enough to come to the office. We hosted a

webinar

to share their success story and how QuestionPro helped them transition in just two days!
Free contactless health screen survey template
Screening visitors: Prevent the spread of coronavirus by screening visitors and employees before they enter the premises. Ask them to answer a simple survey on their phones within the past 2 hours of their entry.
How to create contactless health check surveys?
It is extremely easy, safe, and economical to switch from paper surveys to online surveys. You can create a contactless health check form under 5 mins with online survey software. Follow these simple steps to get started.
1. Choose an online survey software
There are several options available in the market. We would suggest you to create a free account with a survey software like ours. We offer the highest number of free features in the survey industry. These features are free for a lifetime! You can create unlimited surveys and collect unlimited responses. Explore all the features and see if you need advanced question types. You can always avail the trial version to see if it works for you.
2. Create a survey
Choose from 40+ question types and add logic to customize the survey flow. Customize survey design by adding a logo, header, footer, fonts, and more. You can also choose a free contactless health check survey template to save on time and customize it as required.
3. Distribute a survey
You can distribute a contactless health check questionnaire through a mobile app, website, QR code, or email. When the patients register an appointment, request them to answer a survey within two hours before visiting the doctor. You can configure QuestionPro Surveys to send reminder emails if the patient hasn't taken the survey yet.
4. Analyze the data
You can analyze the data and generate reports to gain valuable insights. To dig into the details, you can filter the survey responses based on the question, location, device, custom variable, etc. Share the report URL or export it in the form of .pdf, .xls, and .doc to collaborate with your team. You can also export the raw data in .xls or .csv format. To automate the report generation, you can configure the application to create reports at regular intervals and deliver them in your mailbox.
How to conduct a contactless health check?
Here's the complete process for a contactless health check-up of a patient. All physicians, hospitals, and healthcare organizations can use this list of steps as a checklist or tweak as per their needs. 
The patient confirms an appointment online.

Answer contactless health check questions including COVID-19 questions.

Get an online confirmation email to visit the hospital.

The patient visits the hospital.

The patient gets a temperature check at the entrance to screen for coronavirus infection.

The patient cleans the hands with a sanitizer.

The patient heads to the examination room.

The patient talks to the doctor keeping social distance as possible.

The patient leaves after the visit is over.
Please note that the above list of processes is not prepared by an expert medical professional. It is to serve as a guide to conduct a contactless health check.
If you have any questions on how surveys can help you gain actionable insights, get in touch with us. We'd love to walk you through the process.