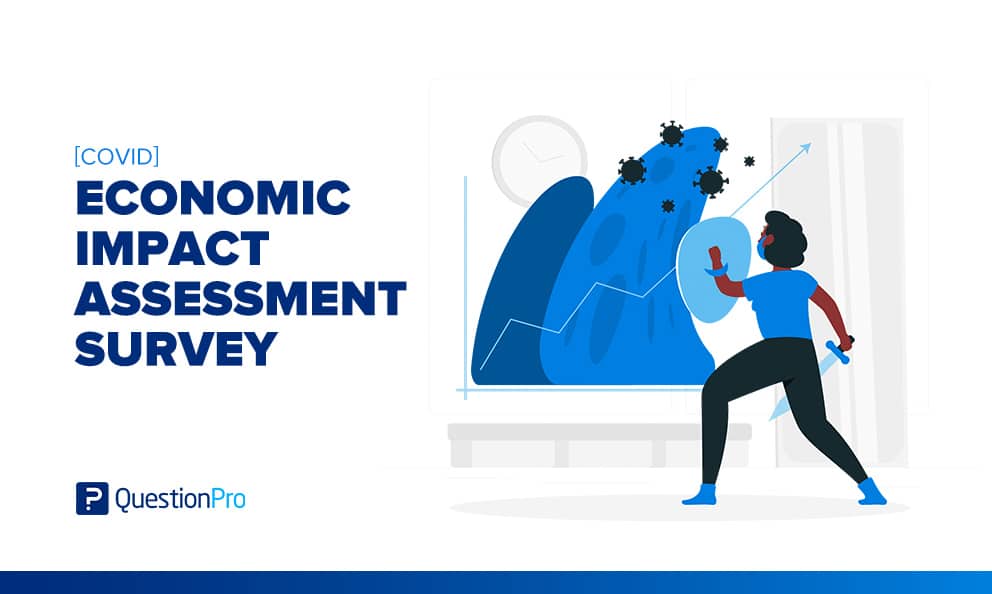 When an unprecedented tsunami like COVID hits humankind – only one word comes to mind – "Crisis" – and it's taken some time for leaders throughout the world to acknowledge a few things;
This is indeed a crisis – both in health and then subsequently economic.
Response to this has to be done with a "war" like effort.
Significant behavioral shifts are going to happen because of this in societies.
While Federal & State governments are working around the clock to support the health-care system, many local government leaders are looking to assess the economic damage done. While there is no perfect model for measuring economic damages – we at QuestionPro have come up with a survey-based model to assess the impact at the local level.
Most county and city revenue is derived from sales/business & occupancy taxes everyone is expecting a dip in revenue – but by how much is the larger questions.
Do we expect a 50% decline or an 80% or a 20% decline in revenue?
Obviously, there are many inputs that go into such modeling, but small business sentiment and operations are typically early warning indicators.
We've designed and developed two models – specifically around the PPP / SBA Loan program that we've run – one for Small Businesses and another one for Non-Profit's – to determine the following;
Efficacy of the SBA / PPP Loan Program
Ground-level estimates around the "Layoffs/Dips" in Revenue
Medium Term / Horizon Level Economic Outlook
Together, if leaders can use that data as inputs to models for tax base calculations, state/local and government entities can use this data to justify asking for grants and assistance at the federal level.
Links to Surveys
Small Business: https://smallbizppp.questionpro.com/
Nonprofit: https://nonprofitppp.questionpro.com/
If you would like to use these surveys to do an assessment impact, its FREE to use.
Please email us at research@questionpro.com – and we will:
Send you a customized link to either of the two surveys;
You will also have a customized link to a dashboard/analytics and raw data – that you can use for your economic impact models.
We look forward to working with you.