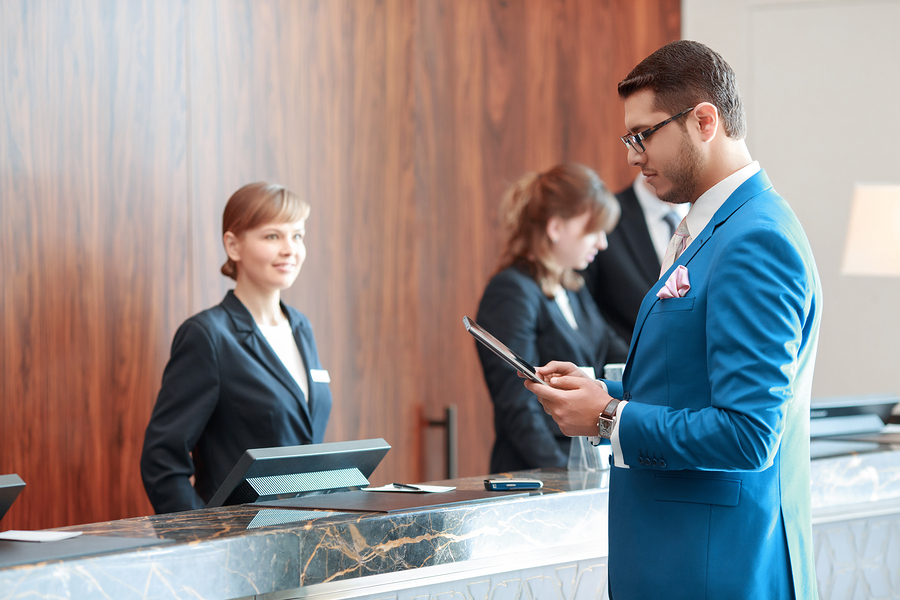 So, you're ready to get rid of those comment cards and move to online surveys that will make it easier for customers to give you feedback . So now what?
If you're stuck wondering how to develop a better survey that will make it easier for customers to respond and give you feedback that will help you run your business and create great customer experiences — relax — we've got you covered.
The QuestionPro team has created more than 25 professionally designed templates of customer feedback surveys that you can use as is or customize to match your business.
How to use the Hospitality Survey Templates
Creating a hospitality survey from a template is easy.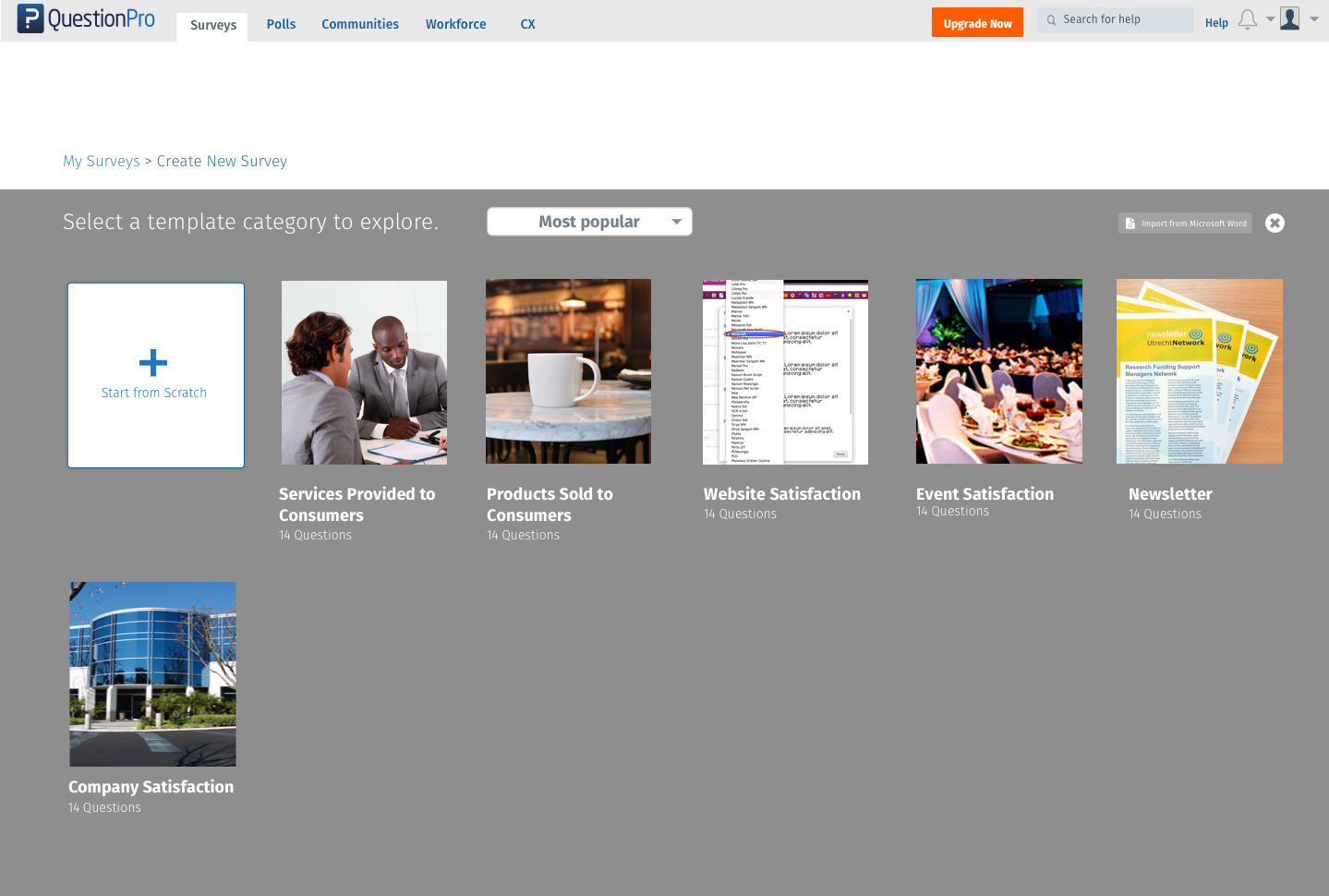 Simply click on create a survey:
And then select a category to explore.
Once you click on that, the window will expand and you'll get to choose exactly which of our templates is just right for your industry: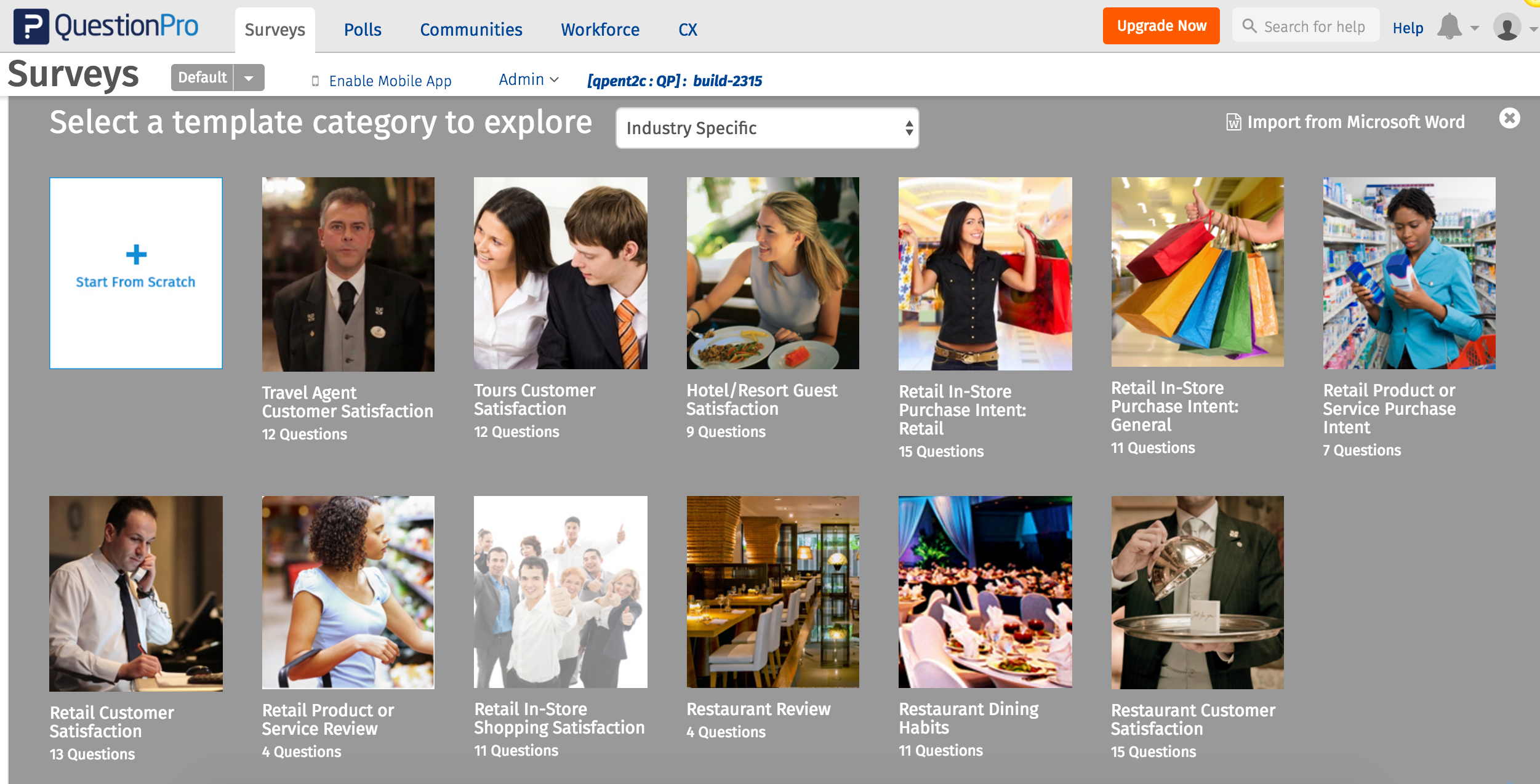 At this point, the hardest part of the process is going to be choosing which survey will best suit your business.
How to deliver the surveys
These surveys can be taken online using a computer AND with no extra work or formatting on your part, they can be taken using a mobile device, iPad or tablet.  The key is to make it easy to get to the survey by simplifying URL here are a few ideas about that:
Create a unique domain URL and forward it to the survey.  This makes it easy for customers to remember and visit.
Use a QR code and route visitors straight to the survey.
Use QuestionPro's custom URL feature and place the URL or your custom domain on receipts, table sides or anywhere else you'd like people to respond to your survey.
Going beyond the survey
With all this talk of templates and tools, sometimes the real purpose of collecting the feedback gets lost.  The point is to create engagement and interaction with your customers.  Use our free templates to get you started, but when creativity strikes — don't hold back, the whole idea is to have fun with collecting feedback and finding what's important to your customers.