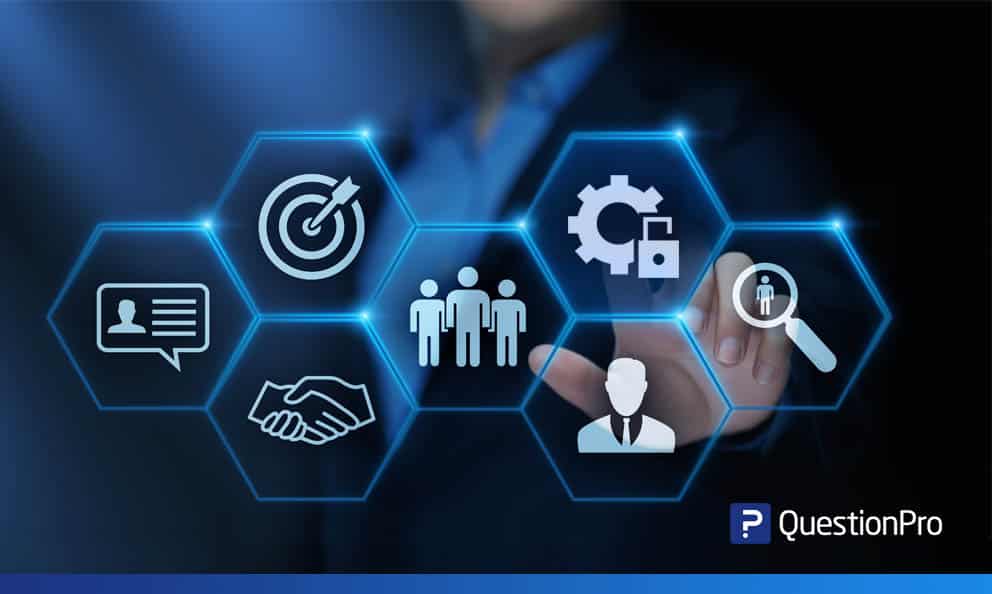 We've been collecting data from employees across the globe about how they experience workplace culture for 4 years now. In that time, we've worked with organizations with as few as 20 employees and as many as 60K employees to take a deeper dive into understanding which behaviors in their culture are driving workforce success and which ones are holding them back from more of it. And the results are increasingly interesting to us. While there's a treasure trove of findings we can draw from our extensive database (now 700K+ benchmarks), we just put together a one-page infographic to point to a few that stand out.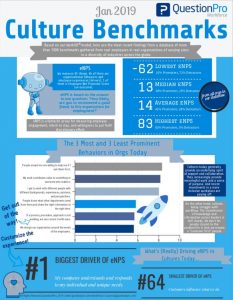 1. Average organizations have an Employee Net Promoter Score (eNPS) of 14. On average, when employees are asked to answer one question on a scale of 1 to 10 – "How likely are you to recommend a good friend to this organization for employment?" – 42% of them answer with a 9 or 10. 28% of them, though, answer with a 6 or below. Employee Net Promoter Score (eNPS) is a fantastic proxy for measuring employee engagement, intent to stay, and willingness to put forth a discretionary effort. Our findings are not inconsistent with those of AON on global Employee Engagement Surveys – roughly 30% of employees are disengaged. SIDE NOTE: This begs an important question. Why would you subject your employees to a 50 question employee engagement survey when you can pretty much draw the same conclusions from the answer to this one question (eNPS)?
2. Based on the behaviors that show up the most in workplace cultures today…
Organizations today generally provide an underlying spirit of support and collaboration.

Companies increasingly provide meaningful work and foster a sense of purpose for their employees.

The recent investments organizations have made in nurturing a more inclusive workplace are paying off.
3. Based on the behaviors that show up the least in workplace cultures today…
Organizations today generally struggle with workflow (simplicity, ease, speed, efficiency).

The transference of knowledge and information across borders (departments, segments, units, etc), is still clunky for most.

Companies still struggle with letting people closest to the problem fix it.

And we very much live in a "customer-first" paradigm, as opposed to an "employee-first" paradigm.
4. If you want to drive higher eNPS scores in your business, do this: Take time to understand and respond to the individual and unique needs of your employees. We live in a customized age. There is very little – from consumer products to high-level services – that today cannot be customized to address very personal interests, needs, aspirations, etc. Why aren't we doing this for our employees? Let's stop thinking we can create meaningful employee experiences with one-size-fits-all solutions. We must learn to customize that experience! Our data tells us it matters most…
As I said, there's lots more whence this came. Download the infographic, share it with your team. If you'd like to see how your culture matches up to these benchmarks, discover what's driving eNPS in your distinct and unique organization, and discover how to get intentional about managing your employee experience, let us know. We'd love to connect!
Conduct employee experience (EX) and work culture surveys using the QuestionPro Workforce platform. Gather workforce data, analyze it, use it to make new and improved staff decisions.