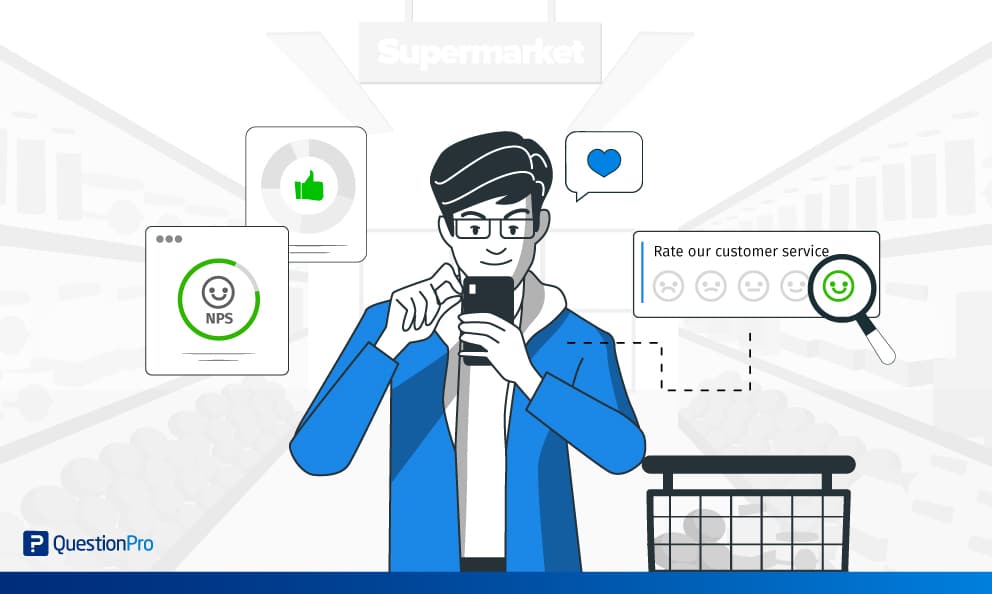 If you already have a loyalty program in place, it is important that you track certain customer loyalty metrics to ensure that you are doing things right.
Once a customer loyalty program has been launched, it should be monitored to track its health and success.
While it is important to note that each metric varies by industry and buying cycle, the key areas of focus remain the same.
LEARN ABOUT: Retention Rate
Let's find out what customer loyalty metrics are and which ones you should start measuring now!
What are customer loyalty metrics?
Loyalty metrics are those that measure a customer's propensity to repeat purchase a good or service from the same brand. The benefits of a loyal customer base include increased visibility into future revenue and maximizing the lifetime value of each customer.
Measuring and tracking your customer loyalty metrics is critical to the success of any customer retention improvement campaign.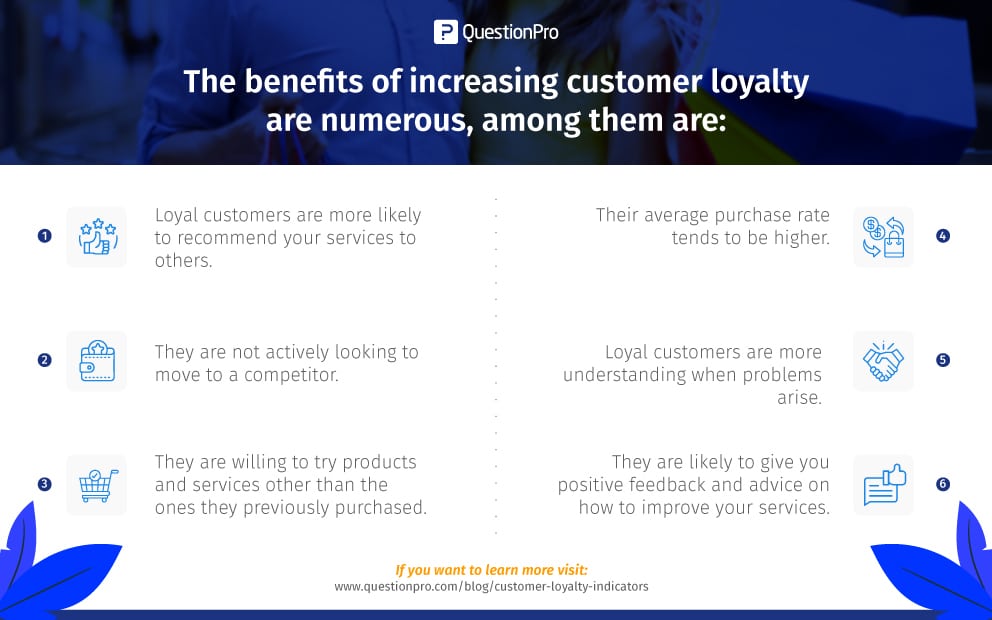 Examples of customer loyalty metrics
Here are some loyalty metrics that you can start measuring to know the success of your loyalty program:
#1 Member Acquisition.
Simply put, this is the number of new members who join your program during a defined period of time. These kinds of loyalty metrics are important because if your membership goals are not met, it can often be difficult to meet many of your overall financial goals.
If you are not meeting your loyalty program's new member acquisition goals, it may be because of:
A poor recruitment strategy: Or, many times, a lack of a recruitment strategy.
Solution: Develop a comprehensive plan that attracts members to the program at all touch points, such as paid media, in-store signage, strategic partnerships, checkout or point-of-sale integrations, offering loyalty cards, etc.
It is difficult to sign up for the program: Most customers value a quick and easy process to join a loyalty program, and any sticking point could mean losing a potential member.
Solution: Removing potential barriers by reducing the number of requirements to join the program can make it easier for more participants to sign up.
#2 – Increased member spending
This loyalty metric reflects the percentage increase in spending by active members versus non-members. Your loyalty program must increase total member spending if you want to increase revenue and profits.
The two metrics you should monitor to calculate the increase in spend are average trip and average transaction size.
The increase in average customer trip size looks at how many more transactions your loyalty members make compared to non-loyal members.
Average transaction size is how much your affiliates spend per transaction compared to non-affiliates. If you don't see a noticeable increase in member spending, there are three ways to address the problem:
Usage: members start buying at a recommended cadence based on the purchase cycle of the product or service.

Cross-sell: members start buying in additional categories within your brand portfolio.

Upsell: affiliates purchase premium (higher value or higher margin) products or services within a specific category.
If you find that you're not reaching your upsell goals, it could be because of:
Inefficient communication: If you're sending mass emails to members or not personalizing customer communication, chances are your campaigns are being for naught.
Solution: Drive engagement by adding promotional offers to motivate usage, upsell and cross-sell through personalization. Focus on recommending a sale when you know the customer needs it, not when it's more convenient for your business.
Also, don't be afraid to test and learn. Develop a communication strategy that motivates members to increase their spending through online A/B testing of different offers.
Barriers to purchase: If there are any obstacles or inconveniences to purchase, customers are likely to walk away.
Solution: Your customers must be able to buy easily. Examine your business to determine if a subscription model would be beneficial to drive frequency, and make sure your products and services are easy to obtain and in stock.
#3 – Reward redemption rate
Your rewards redemption rate is another loyalty metric that will help you evaluate the performance of your program. This is the percentage of points, vouchers, etc., that are redeemed.
It is important to have a good redemption rate because it demonstrates participation in the program. Members who actively redeem within a loyalty program are more likely to spend more and have lower turnover. If you are not achieving your ideal redemption rate, it may be an indicator of one of the following problems:
Affiliates can't get the reward: If reward values are too high, it becomes difficult for affiliates to earn rewards.
Solution: Consider reducing existing reward values and/or incorporating lower value reward items to diversify the reward offering and drive program participation.
Members don't know they have a reward: If members have earned a reward, but have not yet redeemed it, they may not be aware of your program.
Solution: Inform members when they have enough points to redeem by sending notifications via email, text message, on the website, at checkout or using a combination of these channels.
Members don't want the rewards being offered: If your rewards offer is not attractive to your members, redemption rates will be low.
Solution: Consider conducting research to assess interest in current reward offers, as well as potential new rewards, such as new membership offers, experiential rewards, etc. Once you have a better understanding of what your members want to see in the program and, budget permitting, adjust the mix of rewards to suit their needs.
Members don't have time to use the reward: If rewards expire before members have a chance to use them, they may feel they missed an opportunity or frustration.
Solution: Examine your expiration policy versus redemption rates to consider adjusting any timing issues. In addition, expiration can also be used to encourage participation: it's about finding the right balance between excitement, urgency and frustration.
#4 Dropout Reduction
Your churn rate is the percentage of "at-risk" members that you can prevent from leaving the program, and possibly your brand.
It is vital to know these types of loyalty metrics because they directly affect your company's overall revenue. If you are experiencing a high churn rate, it is likely due to:
Lack of churn strategy – Using demographic and behavioral variables to develop a churn model that understands and calculates the correlation and trends that lead to churn can help you re-engage customers before they are predicted to churn.
Once you have developed your model and segmented members based on predictive customer loyalty analytics, design a customized communication strategy for segmented members.
Solution: Consider including different personalized offers to incentivize participation and remind members who are not participating what they are missing out on by not participating.
These can be campaigns around the advantages and benefits of being a member of your loyalty program. Remember that acquiring a new customer can cost 5 times more than retaining an existing customer, so make sure your retention strategies are optimized based on predictive rather than reactive consumer behavior.
#5 Incremental margin
This loyalty indicator refers to the increase or decrease in profits. This indicator is vital because it determines the overall health of your program. If your program is performing negatively, it is not sustainable in the long run.
Keep in mind that the first year of a loyalty program will likely have negative returns due to initial investments in start-up costs for technology investment, assets and other key program tools. However, in subsequent years the program should increase its profits.
If you are not seeing a positive incremental margin in your program at the end of the second year, it could be the result of a few things:
You might not be generating enough revenue: Or you might not even be retaining your members.
The cost of your program is too high: The amount you are investing in rewards, tools or campaigns may be more expensive than your customer base can return.
Solution: Increase incremental margin by reducing program operating costs, such as the cost of delivering rewards, benefits and marketing costs.
Your product or service margin is too low: This case is probably the most difficult to correct and can also be an indicator that a loyalty program may not be the right strategy for your business.
Solution: Consider developing a loyalty program that provides value to the consumer in addition to monetary rewards.
#6 Quality of acquisition
Of the members who join your program, the percentage who make their first purchase within their first cycle is the quality of purchase.
You want your customers to get into the habit of committing early to the program; those who don't activate within the first purchase cycle are more likely to drop out of the program.
Measuring these kinds of loyalty metrics helps you know if you are attracting the right kind of customer to your program. Reasons you are not using this metric correctly could be:
Acquisition: Loyalty programs should attract your best and most valuable customers. If you sign up every customer to the program, it can have a negative impact on the overall quality of acquisition and could lead to negative financial results down the road. A high number of members will not necessarily lead to a profitable program in the long run.
Solution: Review your enrollment offer to make sure it is not too flashy and attract members who sign up just for the initial welcome gift or just to see what they can get out of the program.
Onboarding: Develop onboarding and activation campaigns that attract members to the program and incentivize first purchase conversion.
Solution: Education and value are key to driving quality purchases. Explain to members how easy it is to get started. And consider giving them "early benefits" to drive purchases and early participation in the program.
To ensure the overall financial health of your program, it is important to track loyalty metrics and develop corrective solutions.
As mentioned, customer satisfaction metrics vary by industry and buying cycle, but these should be your primary area of focus for the success of your customer program.
Now that you know more about the importance of having strong customer loyalty for your business, it's time to improve your strategy to increase your chances for a successful loyalty program. We invite you to learn more about QuestionPro CX, our customer experience management platform.
QuestionPro offers some of the most advanced customer experience tools available. Gain valuable insights into your customers' thoughts and feelings using QuestionPro CX software today.