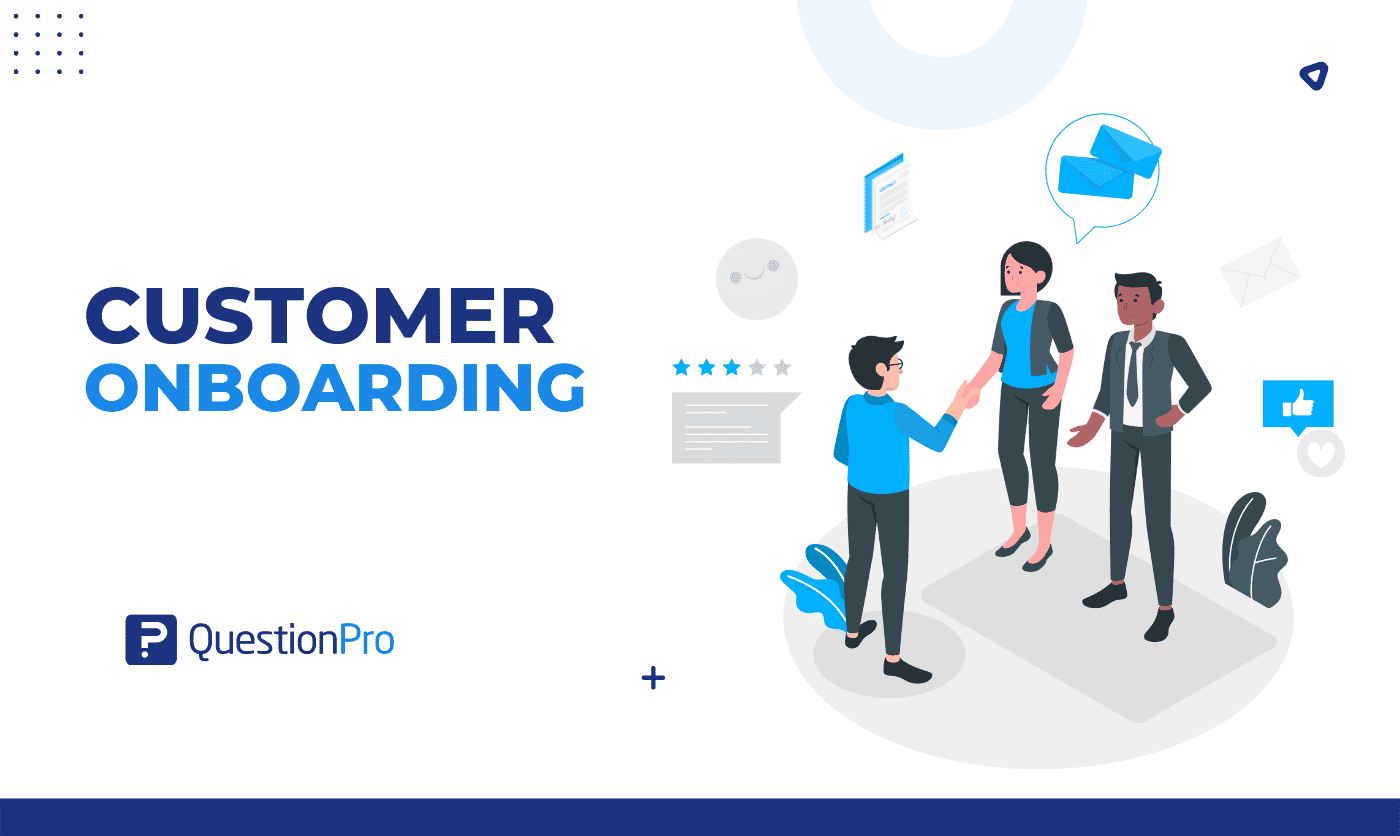 The customer onboarding process is a crucial part of any successful business. It is a strong indicator that they made the proper decision to work with your company. Ultimately, it aids in keeping them around as well.
Even if it's the first thing they see, the first impression can impact how they feel about your brand and goods. The smoother the onboarding process, the more frequently and for how long a new customer uses an offer.
The onboarding of new customers can make or ruin your company. Learn more about this idea and the best ways to develop a customer onboarding process.
What is customer onboarding?
Customer onboarding refers to the process customers go through while making their first purchase. This process aims to welcome customers, present them with all their choices, encourage purchase by removing potential barriers, and reduce the need for customer support.
This will make this new relationship quicker and more effective. From a customer service perspective, this is also the moment to ask some interpretive questions to ascertain precise consumer expectations. You can use this information to serve your new customer better.
Importance of customer onboarding
Customer onboarding is so important since it establishes the foundation for the customer's continuous connection with the product. An effective onboarding process results in:
Reduced customer churn:

Effective customer onboarding encourages customers to continue their relationship with the company. It creates positive relationships and lowers customer churn.

Increases efficiency:

It gives you the details you need to start working for the customer, which increases efficiency and prevents interruptions.
Engages customers:

Customers will use your product successfully and come up with a reason to use it often if you can help them understand and experience its value.

Converts more trials:

Customer onboarding is where trial users experience your product's value if you offer one. If you can provide actual value during onboarding, you'll increase conversions at the start of their trial.

Happy customers:

Customers like working with businesses that are experienced, have a planned course of action and create enduring bonds with their customers. If you can show onboarding value, customers will be happier, and your Net Promoter Score (NPS) will rise.

Guarantees compliance:

Compliance may be included in your activities when you have a highly reliable onboarding process.
LEARN ABOUT: Effective Customer Success Plan
The step-by-step guide for customer onboarding
Every company's onboarding procedure depends on internal capabilities, services offered, and clients. Here are step-by-step guidelines for creating your customer onboarding procedure.
Step 1: The signup procedure
The first order of business is to have the customer agree to the contract. Wait to start working on anything until you have a signed copy from them. Without this understanding, you risk wasting resources on an unnecessary project.
Your signup process needs to be as simple and intuitive as possible. The first interaction with a potential consumer occurs during the signup process. You must make a good first impression since it will determine how the rest of the relationship will go.
Here are some best practices:
Signup should be quick. Only ask for the information needed to get your customer started. Later in the onboarding, you can collect further information.

Validate user-filled inputs. This reduces failed signups and confusion during data entry. Plus, nothing is more annoying than reaching the end of a page and realizing you misfiled sections.

Allow signups using third-party platforms, like Google. This saves customers time and allows them to log in using a trusted app or platform.
Step 2: Welcome email for onboarding
Once someone has registered for your product or service, you need to send them a welcome email. The importance of this email lies in two factors:
After a customer signs up, it's a chance to establish a relationship with them. Here is where you greet them and start them using the product.

It immediately establishes your company's legitimacy and fosters trust.
Here are some effective practices for sending welcome emails:
Express your gratitude to them! Since they've signed up for your goods, let them know you value them.

Provide start-up resources. A product tour video, help center articles, or FAQs may be included.

Return to your product. Your welcome email should encourage new customers to click through and log in to your product. This should be your email's most visible link and CTA.

Keep your welcome email short and simple.
Here is an example welcome email that you can use:
Hi [first name],
Congratulations! Welcome to QuestionPro. I'll be your contact to help walk you through the platform.
We're happy to have you on board and assist you in achieving your goals. Would you like to schedule a call so I can walk you through the platform and discuss your requirements?
If you need help, don't worry. We'll walk you through every step.
[Sign In Now]
Best,
Darren Tan
Onboarding Manager
QuestionPro
Step 3: Customer onboarding questionnaire
Ensure you have all the information you need before working for a particular customer. Onboarding questionnaires play a role in this.
For example, imagine you're doing a client's accountancy. You'll need receipts and payment records before starting work.
Consider including the following inquiries in your customer onboarding series of questions:
What are the details of your company?

Who will be the primary contact person?

What factors might contribute to the project's success?

Have you ever worked for a business like this before?

Can you provide the relevant software logins and passwords?
At the bottom of the questionnaire, think about including a recommendation request. Your new client might know someone who could benefit from your services.
Step 4: Customer's initial app/website interaction
First-time customer experience is essential to your onboarding process and product or service. The first login can make or break the onboarding moment in the onboarding process. If a new customer gets upset, they may never return.
Some tips to make it effective:
Make it easy to navigate your website or app. Explain how to use your product or service. Show them what to do.

Give them a quick win that showcases your product's capabilities. This could be establishing their first project or inviting a collaborator.

Offer pre-filled templates. This will let them understand multiple uses for your product.
Step 5: Introducing the product
After users initially connect to your app or website, you need to keep educating new consumers on how to utilize the product or service most efficiently. They won't be able to use the different functions independently, so don't count on it.
Give them various resources that will teach them how to use the most crucial aspects of your product.
Some best practices are:
After the welcome email, send follow-up emails with product recommendations and resources. Shorter emails focusing on one issue are preferable to long ones covering too much.

Create simple product walkthroughs. This will show them how your product works step-by-step. Offer screencasts and screenshot-filled docs.

Provide training in real-time. This is time-consuming, but it will give your customers the most product knowledge. You may address queries in real time and see frequent problems new customers have with your product.
Step 6: Follow-up
Maintaining a customer's interest is essential to the success of your business. Thus the onboarding process should continue even after the first login.
You need to send your customers further follow-up emails after your welcome email, encouraging them to log in and providing advice and instructions on utilizing your product.
Some best practices for sending follow-up emails are:
Offer tips and resources. It needs to be linked to your support center, feature advice, or product updates. You need to ensure that each email you send a customer adds value and helps them reach their goals.

Give only a little but do it frequently. Frequent short follow-up emails keep customers engaged with your product and service. You can also focus on one functionality or use situation per email rather than trying to cover multiple topics at once and confusing your customers.

Customer feedback isn't simply for marketing. Share some third-party validation. Include customer quotes or case study links in follow-up emails. These will remind customers why they signed up for your product.
Step 7: Process improvement and refinement
Plan another meeting for all sides to ensure everything goes smoothly when the onboarding process is complete. Think about some questions to ask, such as:
Was there anything in the onboarding that wasn't clear?

Is the client unsure about a project's timeline or who they'll work with?

Do you still need anything from the customer?
The customer can also obtain an NPS survey using a platform like QuestionPro. You'll be able to get insightful comments and get a better sense of how they're feeling as a result of this.
Conclusion
It's simple to assume that your customer onboarding process's primary objective is to assist customers in using your product, but it's much more. Setting up your customers for long-term success with your product from the beginning is the ultimate goal of your onboarding process.
If your clients return to your product days, weeks, or months after their initial use, that is the true test of a good customer onboarding process.
Don't forget to send a thank-you message to the customer right after they buy something, or use a customer satisfaction survey to figure out how good your service is. Always remember to send them emails, newsletters, links to blog posts, etc., that are related to the product or service they bought.
With our QuestionPro CX platform, we can help you improve how you manage the customer experience. Request a demo to see how it can help you collect information from your customers.