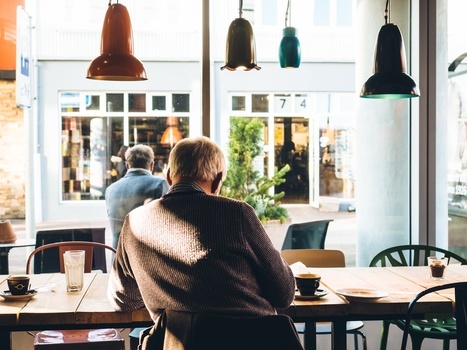 The hotel industry has been in the process of recovering from the economic downturn.  As I write this,I'm not sure if it's meant as a statement of fact or as an excuse.  I think it's ironic that the J.D. Power and Associates 2012 North America Hotel Guest Satisfaction Index Study(SM) that was released in July of 2012 shows that
Overall guest satisfaction has declined to 757 on a 1,000-point scale, down 7 index points from 2011. However, guest satisfaction with the underlying experience has deteriorated much more than this score suggests, as relatively high levels of satisfaction with cost and fees mask declines in other areas of the guest experience. Satisfaction with check-in/check-out; food and beverage; hotel services; and hotel facilities are at new lows since the 2006 study and satisfaction with guest room has declined within one point of its lowest level in the past seven years.

"As the industry continues to recover and rates increase, hoteliers need to get back to the fundamentals and improve the overall guest experience," said Stuart Greif, vice president and general manager of the global travel and hospitality practice at J.D. Power and Associates. "Charging guests more and providing less is not a winning combination from a guest satisfaction perspective, much less a winning business strategy. In short, hoteliers are falling further behind and need to catch up."
If there is any one industry that is "on the court" of the customer satisfaction game, it's got to be the hospitality industry.  With few exceptions, customer satisfaction is at the heart of its offerings.  Not only that, but hospitality is at the whim of individual likes and dislikes that are unique to each customer — and that is a hard master to serve.
And yet the customer experience is at the core of their business and their offer.  I suppose you can say that this is true for any product or service, but I think with hospitality it's a little more profound because their product and service are delivered when we are most vulnerable (in a matter of speaking) sleeping, eating, bathing, while away from home.  Hence, the experience they delver are perceived more intensely and I think the expectations tend to run a litte higher than with other products and services.  I have no scientific support for saying this – it's just my observation,
How mobile feedback and technology can improve that experience
There really is no reason to be using paper comment cards in an age where mobile technology provides the ability to give and get immediate feedback as well as request service.  Here are just a few mobile technology strategies that you can actually put into place — right now inside your hospitality-based business.
Point of experience feedback and service.  You can place QR codes at various points of service and experience such as the bathroom, next to the bed, in the fitness center or pool area.  The QR code takes guests to a survey where they can provide feedback on their experience at that point of service.  If you're using QuestionPro online survey tools, you can set a finish option that sends you a notification every time a question is answered in the negative and provide immediate service to that customer.
Here are some other mobile ideas that you can incorporate inside your hotel to improve your customers' experience and your customer satisfaction rating:
Hotel Room Keys – Technologies already exist that allow guests to safely use their mobile device as a room key by sending an encrypted signal to the guest's cell phone that is unique to each user.
Concierge Desk – With virtual concierges available wherever you are on the property, there will be no need to go downstairs to the lobby to have a concierge make your dinner reservations, tell you about the museums in the area or help you plan a romantic night for your date.
Room Service – With the use of apps, you won't be tethered to your room in order to get room service. Using the locator on your mobile device, room service is able to deliver your order to you anywhere on the property