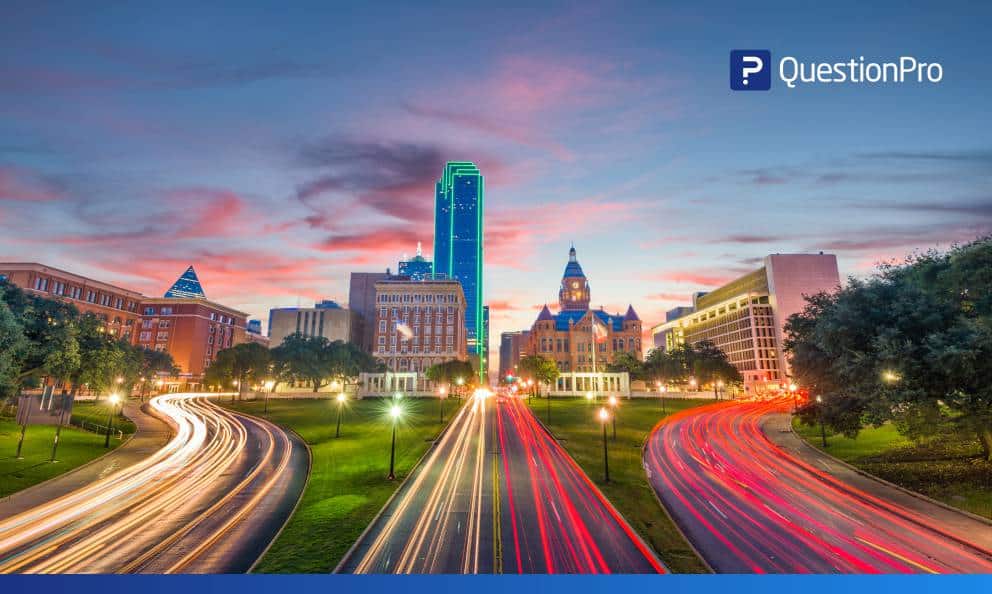 Heightened customer experience, customer intelligence, and customer satisfaction form the cornerstone of businesses and any organization that liaisons with direct customers. An online community is becoming the preferred method for businesses to stay in constant contact with their customer base and collect insights from them. It's become so important to a business that 74% of organizations say now that they operate some form of a panel or community.
A major part of what I do in my role at QuestionPro leading the Communities product line is helping organizations gain insights from everything their customers are trying to tell them. Customer feedback in all forms is important to an organization and we are well suited to collect omnichannel feedback and insights that may be qualitative and quantitative in nature.
When the opportunity arose to visit and present at CX Talks, Dallas on June 10th, I was very excited. The event is a major platform that everyone whose focus is on customers, gather to discuss various ways to enhance the customer experience. It also helps bring people from various CX backgrounds together to meet, learn and showcase the greatest advances in this space. The event is divided into multiple tracks including UX, CRM, voice-of-customer, martech, research, mystery shopping, omnichannel and more.

My talk titled "Tap into your promoters: customer advisory board" revolves around how to identify your best customers and how to leverage them to impact your brand. This talk will help you onboard the customers you think are most important into a customer advisory board and learn more about them over time and understand why they are truly your "Promoters".
Using the community platform, this talk will help you uncover ways to tap into customer insights and understand the best way to collect even greater actionable insights for your brand. 3 key takeaways from this talk are:
Tap into promoters:

This talk will provide a step-by-step guide into understanding who your promoters are and how to find them. The NPS question forms the basis of this step but there are multiple other parameters to this.

Listen to your best customers:

This step is one of the most important aspects of customer experience for a brand. You can plan a new product or service in silos but with the customer and prospective customer buy-in, it could be a futile exercise. Listening to customers would mean using both qualitative and quantitative methodologies to gain deep level insights. This talk would help uncover methodologies.

Use the community:

Using a community is an effective method of collecting insights from the customers. By using the QuestionPro online community platform, effectively manage customers and incentivize them to provide qualitative and quantitative feedback in the form of surveys, questionnaires, and polls as well as collect ideas and rich media with the use of a powerful mobile app.
I would love to meet with you at the event if you do make it out there. Not just that, to sweeten the deal, for a limited time, we are offering a flat 20% off your registration to the event if you were to use the code QP20. What then, are you waiting for? See you at the event!