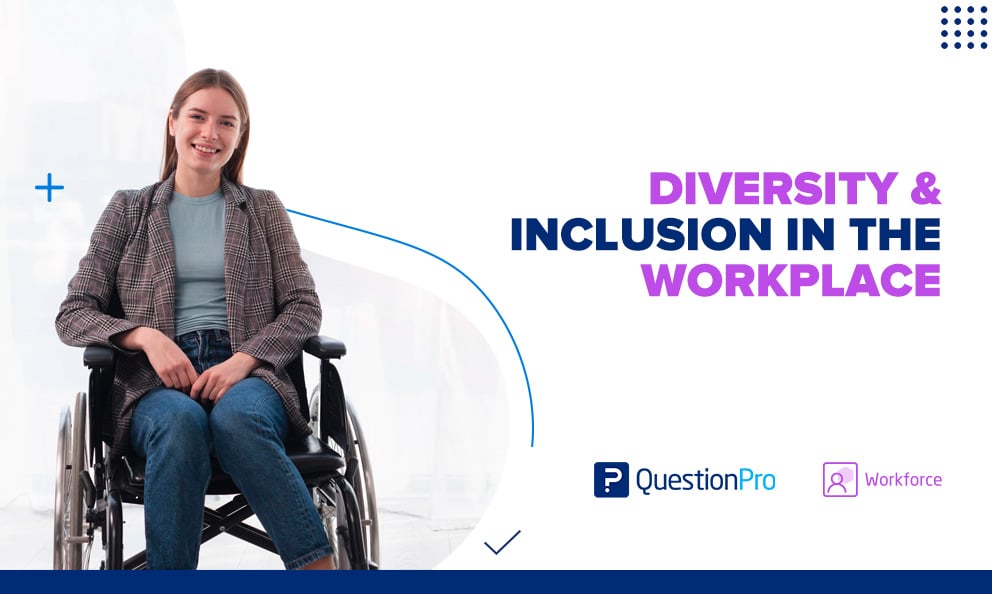 In today's world, the positive impact of diversity & inclusion in the workplace is no longer debatable. Businesses recognize diversity, equity, and inclusion as fundamental ingredients for success that foster creativity and innovation, as well as help understand and develop ideas for new markets.
Why is Diversity, Equity, and Inclusion (DEI) an essential part of a company's culture, how can we conceptually understand it, and what are some initiatives to address diversity and inclusion in the workplace? Keep reading to learn more about it!
LEARN ABOUT: Work culture
What is diversity & inclusion in the workplace?
First, it's helpful to define diversity, equity, and inclusion. Let's break down each concept:
Diversity involves how people and groups differ from one another, such as political beliefs, race, culture, sexual orientation, customer orientation, religion, and/or gender identity differences. Diversity means your staff is made up of people bringing new perspectives and ideas in the workplace.
Inclusion means everyone feels involved, valued, respected, treated fairly, and integrated into your work culture. In an inclusive work culture, everyone feels welcome and recognizes their unique talents.
Equity aims to ensure access, equal opportunities, and fair treatment for all while trying to identify and remove barriers that prevent some groups from having the same opportunities.
A diverse and inclusive workplace makes everyone —regardless of who they are or what they do for the company— feel equally involved in and supported in all work aspects.
"Diversity is being invited to the party; inclusion is being asked to dance" —Verna Myers
Why is a good diversity and inclusion strategy important for companies?
Diversity and inclusion initiatives make companies better places to work and contribute to an improved business performance. Here are some of the most relevant reasons why:
Diversity is a source of creativity and innovation for companies. 

When employees feel included, they're more engaged—and engaged employees usually go the extra mile for their organizations.

Diversity is a source of performance for companies and their collaborators. 

Businesses need a workforce that reflects the diversity of the customer base, and the world.

Expanding your recruitment searches to more diverse candidates widens your talent pool and increases your chances of finding the best hire.

Employees will be happier in their job roles; new ideas will arise, and productivity will increase.
Types of Diversity and Inclusion in the Workplace:
Some of the distinctive characteristics that make us unique from one another are:
We also recommend: How to enhance accountability and ability in diversity, equity, inclusion, and belonging (DEIB) efforts
The shape of the world is changing and, in their role as key parts of society, companies should now mirror the real-world look of the changing demographic of today's workplace. For this reason, a good progressive workforce strategy based on the DEI criteria will help your company reflect its values ​​and the demographic composition of the city where it operates connecting you more faithfully with your audience, clients, and collaborators.
In addition to doing an overall good for the world. And best of all: it'll not only be a wholly positive evolution for your corporation, but it's quite easy to implement with the right tools!
Ready to create a workplace culture where everyone can reach their full potential? Learn more about how to get ongoing feedback from your employees and start taking action to make a positive impact in your organization with QuestionPro Workforce.