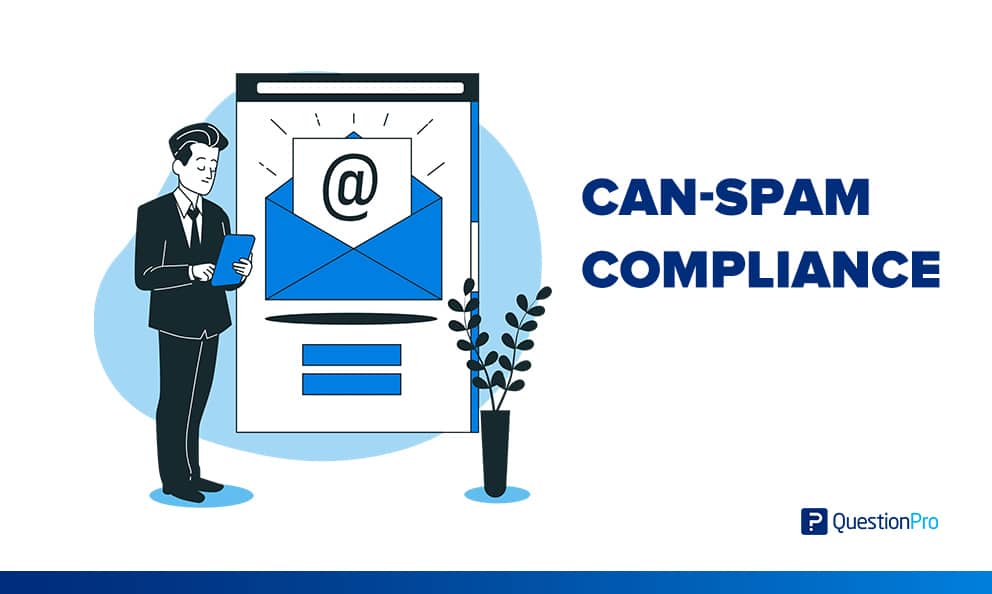 Gmail just made another adjustment to its Google Apps email client.  They magically started tagging emails and sending them past my inbox and straight into categories and tabs.  I'm not sure if I love it or hate it – the jury is still out.  But it's spurred a whirlwind of conversation in the marketing community as marketers all over the globe love what it does to their personal email and HATE what it does to the emails they send to their customers.
All summer long, we've been running a sort of "summer school" for market research, you know, just rehashing some basics and reminding ourselves of the little things can can become big levers in how our market research performs.
Today, I wanted to go back to CAN-SPAM compliance.  This has been around so long, that I've literally forgotten about it.  I didn't think of it until I got a notice from my email marketing system that my CAN-SPAM information was incomplete.
What is CAN-SPAM?
The CAN-SPAM Act of 2003 (Controlling the Assault of Non-Solicited Pornography and Marketing Act) establishes requirements for those who send commercial email, spells out penalties for spammers and companies whose products are advertised in spam if they violate the law, and gives consumers the right to ask emailers to stop spamming them.
The law, which became effective January 1, 2004, covers email whose primary purpose is advertising or promoting a commercial product or service, including content on a Web site. A "transactional or relationship message" . email that facilitates an agreed-upon transaction or updates a customer in an existing business relationship . may not contain false or misleading routing information, but otherwise is exempt from most provisions of the CAN-SPAM Act.
The Federal Trade Commission (FTC), the nation's consumer protection agency, is authorized to enforce the CAN-SPAM Act. CAN-SPAM also gives the Department of Justice (DOJ) the authority to enforce its criminal sanctions. Other federal and state agencies can enforce the law against organizations under their jurisdiction, and companies that provide Internet access may sue violators, as well.
When the CAN-SPAM feature comes into play?
The CAN-SPAM feature will come into play when you upload lists and send survey invitations to a specific email list.  But don't worry, you can't avoid it — because this is law, the feature cannot be turned off.  It's all good.  Just make sure the information is accurate.
If you're a consultant or a market research firm doing research for a client, you can actually set this information with the client information for a specific survey.  But remember you will have to change it back to your own when you're done.