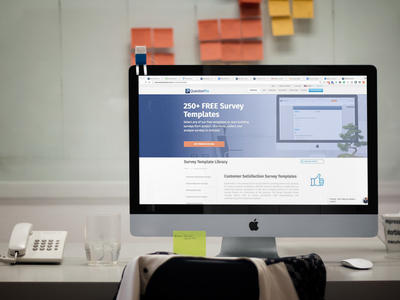 We have completely redesigned our survey templates page, providing easy access to over 250 free templates with sample survey questions. You can download survey templates for free. It is a free resource offered by QuestionPro, providing Market Researchers, Marketers, Customer Service Professionals, University Students, and anyone else free access to specialized survey templates with sample survey questions. Users can download survey templates and can use them as-is, or can fully customize it in the QuestionPro platform. Below are some significant changes we've made to the QuestionPro Survey Templates:
UI/UX Survey Template Optimization
We have improved the overall look and feel of our existing survey questions templates, making it easier for users to find out what they are looking for download survey templates and sign up for a QuestionPro account. Major changes include adopting a plug & play model. We added navigation on the left-hand side of the webpage, making it possible to access every survey template with just the navigation. We have added breadcrumbs, making the Survey Templates homepage never more than a click away.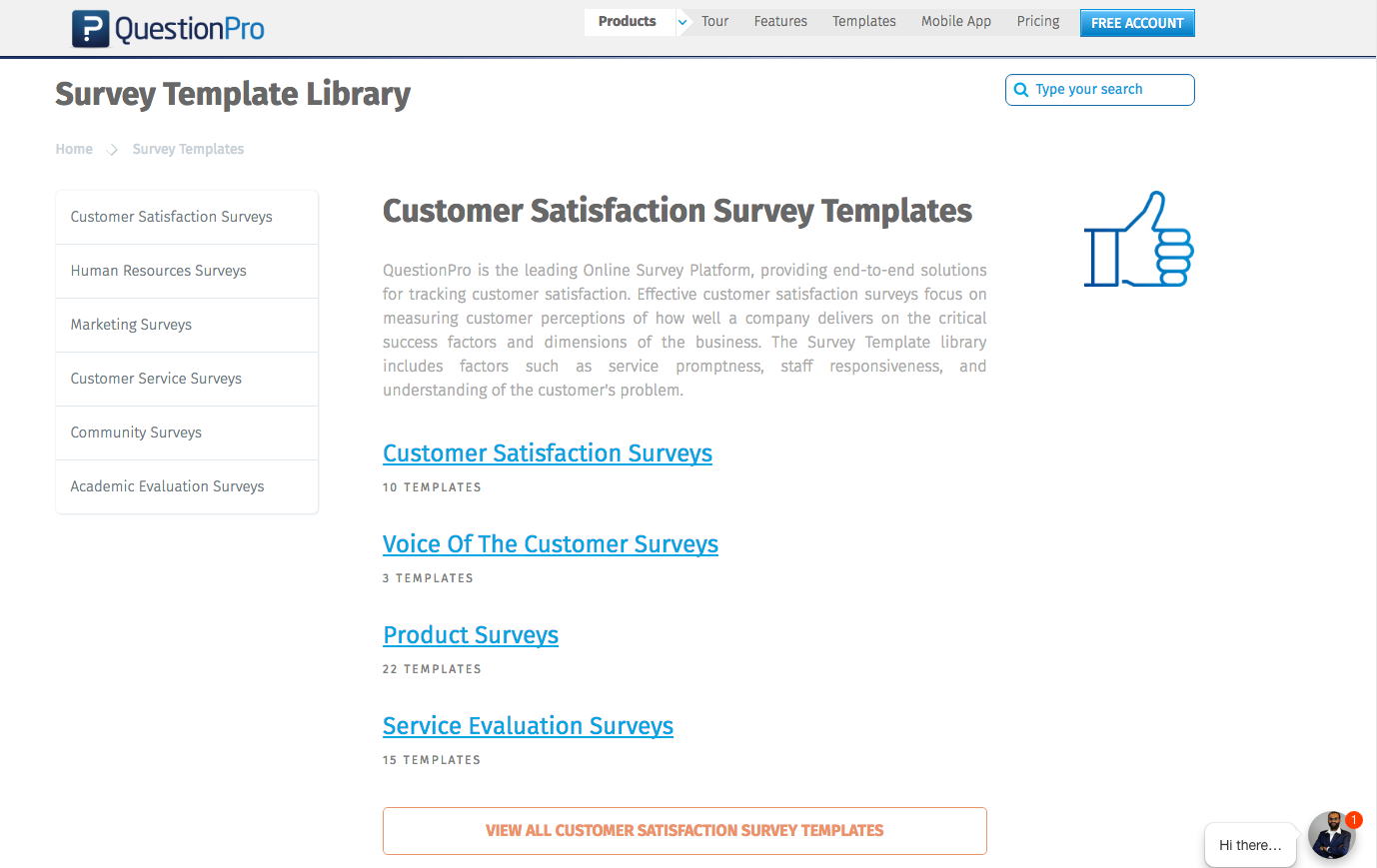 Plug & Play Capabilities
Access to QuestionPro's survey templates has never been easier. Find and download survey templates you need and sign up for a QuestionPro account, then have it accessible when you log in for the first time. After you log in, you can easily customize your surveys or use the sample survey questions and then distribute those surveys via email or social media. QuestionPro also has an all-in-one dashboard that allows you to collect survey responses and perform advanced data analysis.
Mobile and Desktop Survey Toggle
Don't know how your QuestionPro survey templates will render? Now we offer a toggle feature within each specific survey template, offering a desktop view and a mobile view. So before you select survey template you'd like to distribute or before you use the sample survey questions, you can first see how it will look on a mobile device.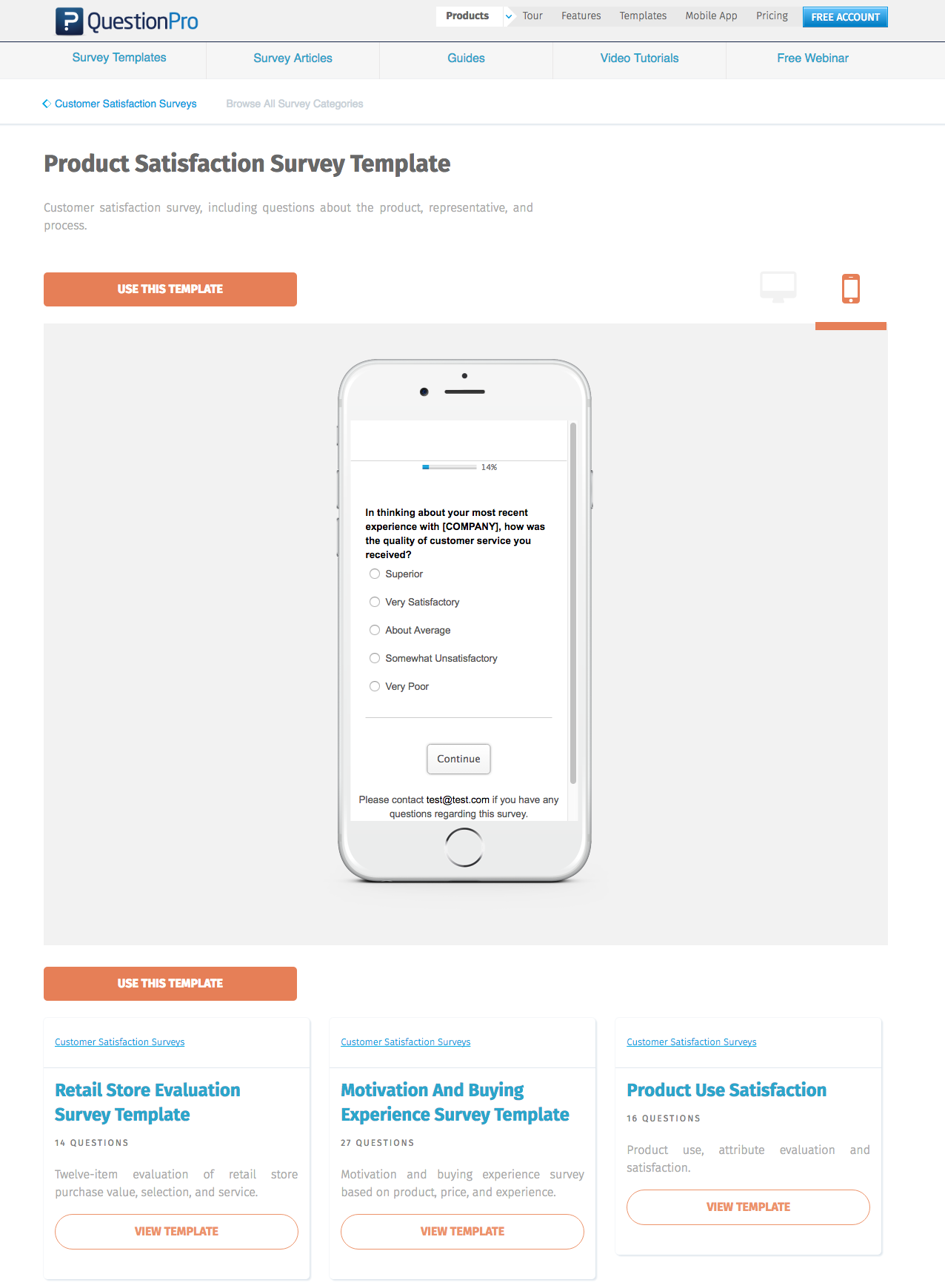 Multi-Lingual Capabilities
Using QuestionPro's survey templates and sample survey questions you can easily create surveys in multiple languages. QuestionPro now supports Survey Templates in English, Portuguese, Arabic, Spanish, Dutch, Chinese, and French. To get the multilingual survey template, first, select the languages from your profile in the QuestionPro platform. When you create a survey, the survey template will be in the language you selected for your profile!
Download Survey Templates for free!
Currently, we have 250+ free Survey Templates available for anyone to use. Below are some of our most popular categories:
Plus much more! This is just the tip of the iceberg. We have over 250 free survey templates available to you, ready to be ported into your brand new (and free) QuestionPro account. So check out, download survey templates and sign up for an account today!