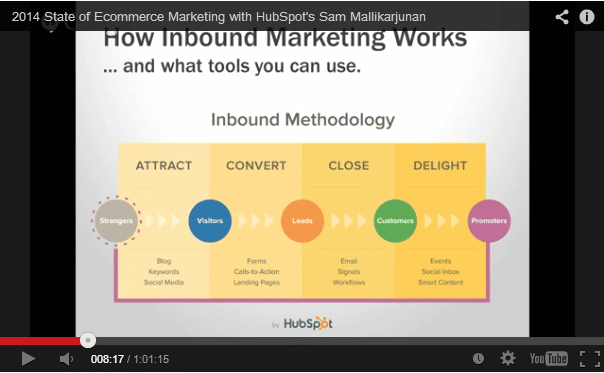 **UPDATE** For the full report, see the graphic below the video!


Today I had the opportunity to host HubSpot's Sam Mallikarjunan to discuss the findings of a survey Sam ran on QuestionPro: "The 2014 State of eCommerce Marketing Survey."


This was an in-depth survey of eCommerce marketers and managers (only 5% of which were HubSpot customers).


I'm not going steal the thunder, here's the video. It's POWERFUL. Packed full of great knowledge and data.


e-Commerce marketing: you just got PWNED!