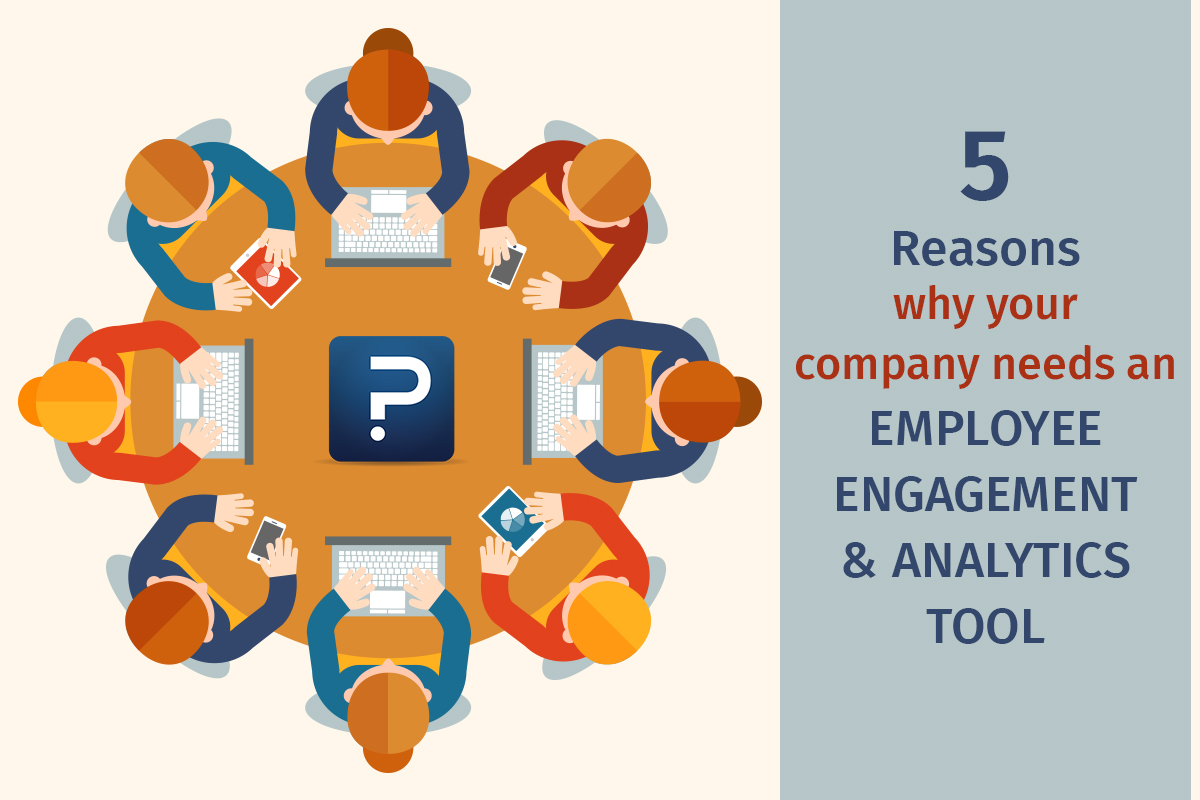 Not every company can be Google when it comes to entertaining and comforting employees. But the good news is that you don't have to be. Studies show that employees do not always want fancy lounges or lush green parks around their work space in order the best time working for a company. Instead there are just a few basic expectations that need to be considered to keep your people happy. And the best platform to do that is through interact and smart employee engagement software tools.
QuestionPro is one of the world's leading survey software innovators and the creator one of the leading employee engagement survey software tool – Workforce. This product is dedicated to help HRs and company management achieve a great employee-company relationship, increase productivity, reduce attrition rate and much more!
While employee expectations may vary greatly on the basis of geographical location, the industry they are employed in, the kind of work they do and so on, but regardless of all these variations, over and over again studies have shown that it is not difficult to improve your employee retention, satisfaction and productivity if you know what they expect.
So let's look at the top 5 reasons why most companies desperately require such a platform :
1.) Giving employees a voice for their opinion
One of the prime factors that lead into building up of a sense of frustration among employees is when they feel their individual voices are unheard. Even the sense that their opinion on matters regarding the workplace where they spend a minimum of 8 hours everyday, is actually being heard and cared for can give a big boost to their morals. They feel more involved when you conduct employee surveys and ask them what they really think.
2.) Increasing employee engagement
Not every employee survey has to be about make or break situations. They can be fun and engaging subjects too like a poll on a latest movie, which brand of coffee they would like in the machines, where they would like to go for their next office outing and so on. Not only are these surveys a great way to refresh them from their regular schedule, they feel more engaged and part of your office atmosphere.
3.) Making new employees feel at home
It is tough to change jobs. A person spends years building up their reputation at a firm, making friends, being liked by their bosses and turning their work place into a second home for themselves. While a new job can be rewarding as far as career prospects go, the new workplace can be an alien land for these employees regardless of their role and titles. A survey can be a great way to take their opinion on subjects, make them feel that they might be new but their opinions still matter and also get some fresh perspectives on matters which may otherwise be disregarded based on popular opinion from more tenure employees.
4.) A great employee retention tool
Employee survey tools are by far the best employee retention platforms ever! There might be several reasons for employee attrition at your firm but the only way to handle them is to make "data oriented" decisions. Management and HRs often spend ages with their hit-and-try methods which often don't work because they are mere guesses. On the other hand, employee survey tools like QuestioPro's Workforce give you concrete basis to make sure-fire decisions based on "real data".
5.) Increasing productivity
Improving on all the above factors directly lead to a dynamo effect on employee productivity. When they feel part of a whole, when they know their opinion on subjects matter, when new employees feel at home, when everyone is engaged and satisfied with the work culture, you know that will boost their productivity. Because now they truly feel part of something bigger than themselves and they want to contribute in the growth of the company and in-turn their own careers.