Listening to employee ideas is crucial for organizations. They are necessary to improve your existing employee processes, business operations, product improvements, achieve business goals, etc. Ideas can be based on a business situation, a hurdle that a team ran into for a client, or inter-organizational communication, etc. This means some of these ideas may not come out in your internal employee surveys. These ideas are a product of your team meetings, one-on-one meetings, brainstorming sessions, product meetings, client calls, etc. It is important the leadership teams, HR managers, and supervisors bring such ideas to the fore, encouraging them and showcasing them in the organization.
With the latest update to QuestionPro Workforce, you will be able to do just that. We have designed an Idea board for all your employee ideas.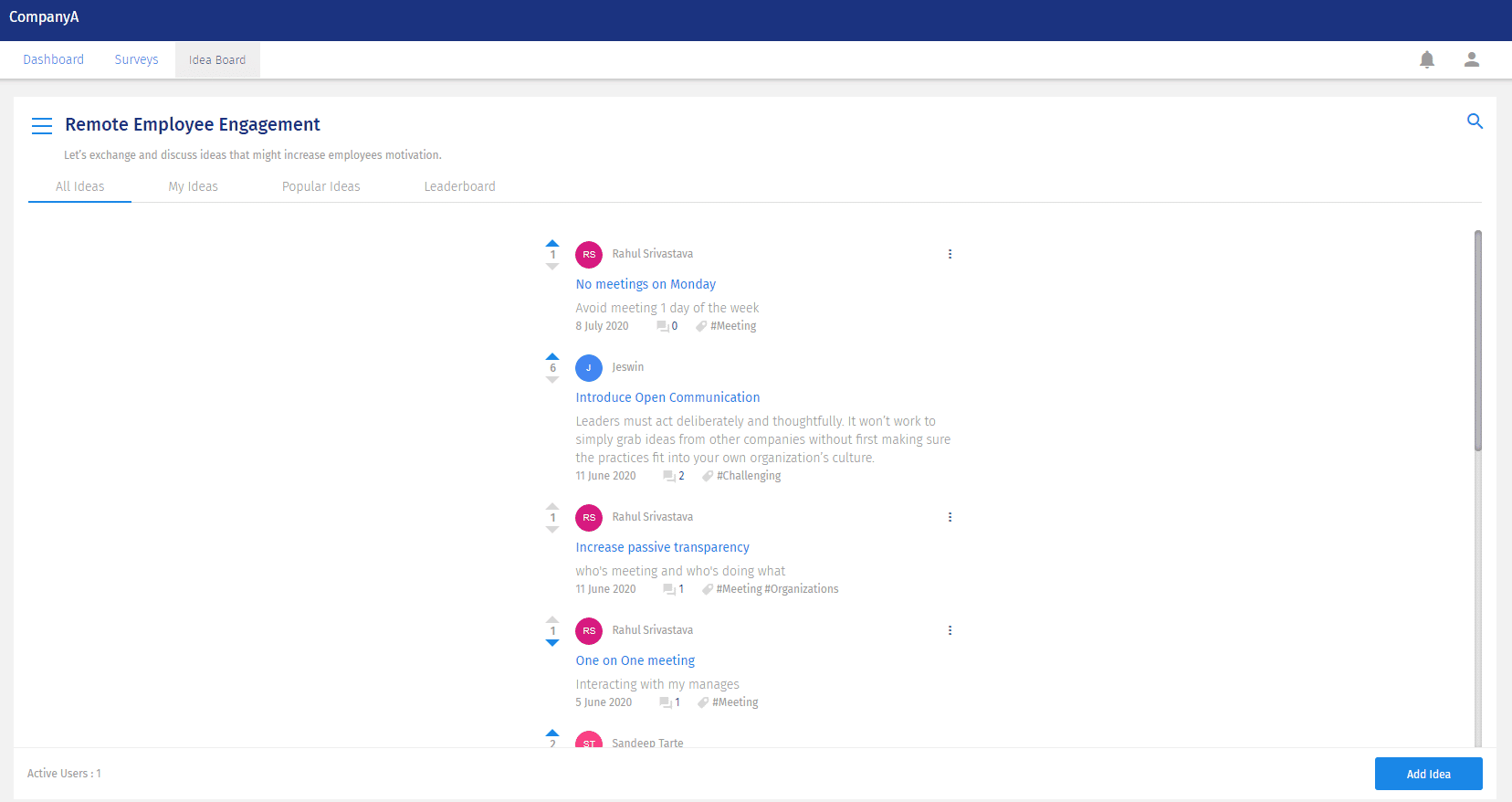 Key advantages of the Idea board
The Idea board has many benefits, some of the key ones are:
Easy login and supports many SSOs such as Google, Oracle, O365, etc.

Vote and comment on ideas from your colleagues

Engaging user interface (UI) and user experience (UX)

Check trending ideas and plan for implementation

Tag your ideas for easy accessibility and reach

Brainstorm on projects, initiatives, and plans

No constraints on the number of ideas contributed
The Idea board classifies and displays all your employee ideas under:
All ideas

: This is a compilation of all ideas submitted across the organization. You can filter through all old and current ideas

My ideas:

This is a list of all the ideas presented by an employee that they can view. They can see how many ideas they have submitted, how many votes and comments they got, etc.

Popular ideas

: Employees can vote and comment on ideas from their peers. Based on this, the leaderboard designates which ideas are popular.

Leaderboard

: The leaderboard displays which employees have submitted how many ideas, how many likes and comments they've got, and the points they've accrued. Based on this, it ranks all your existing and new ideas.
Here are some screenshots to give you a quick preview of the Idea board.
Idea board sign-in and profile details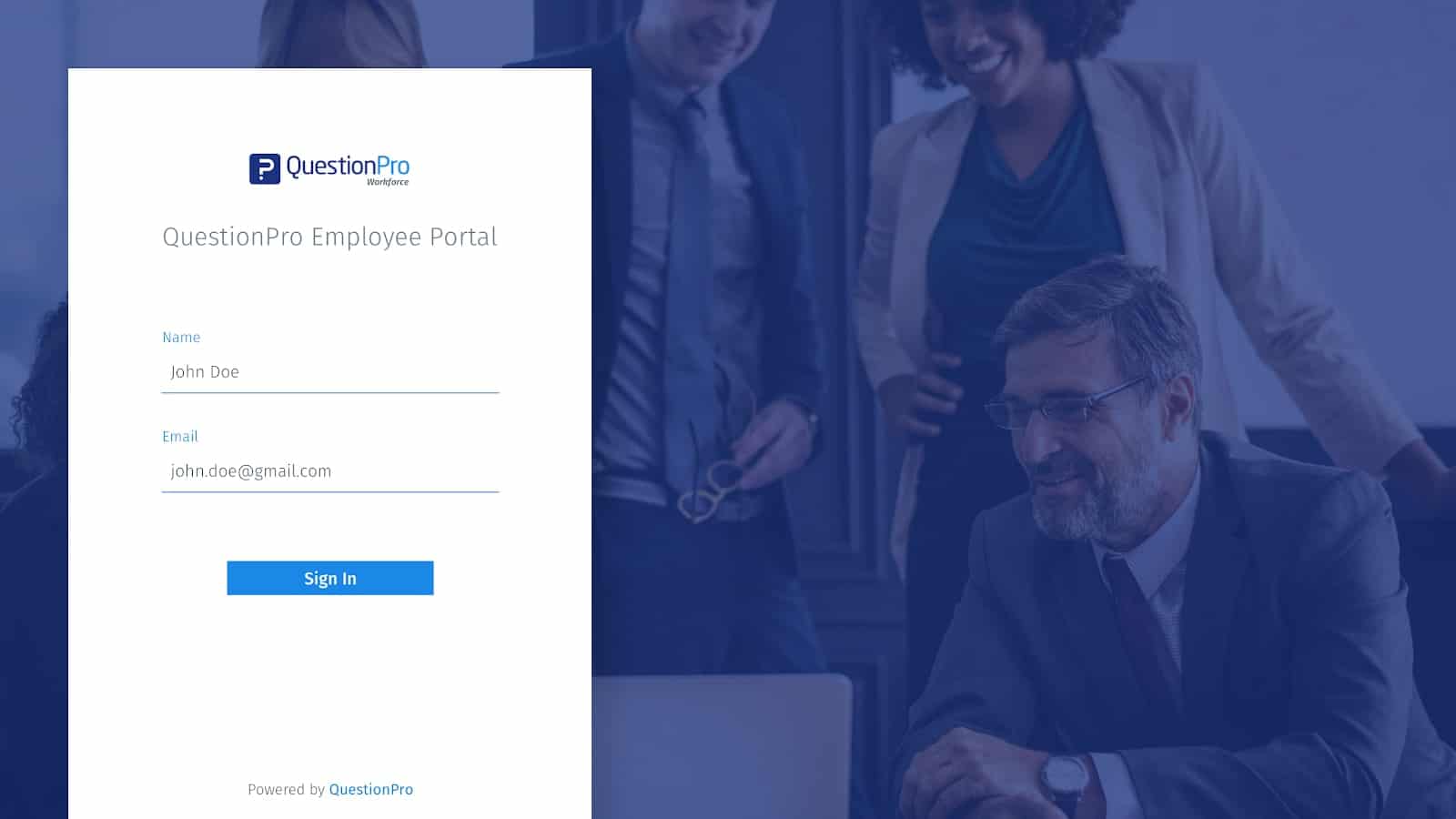 Log in to see all the ideas added by your colleagues. Get details on who added the last idea and which ideas are popular.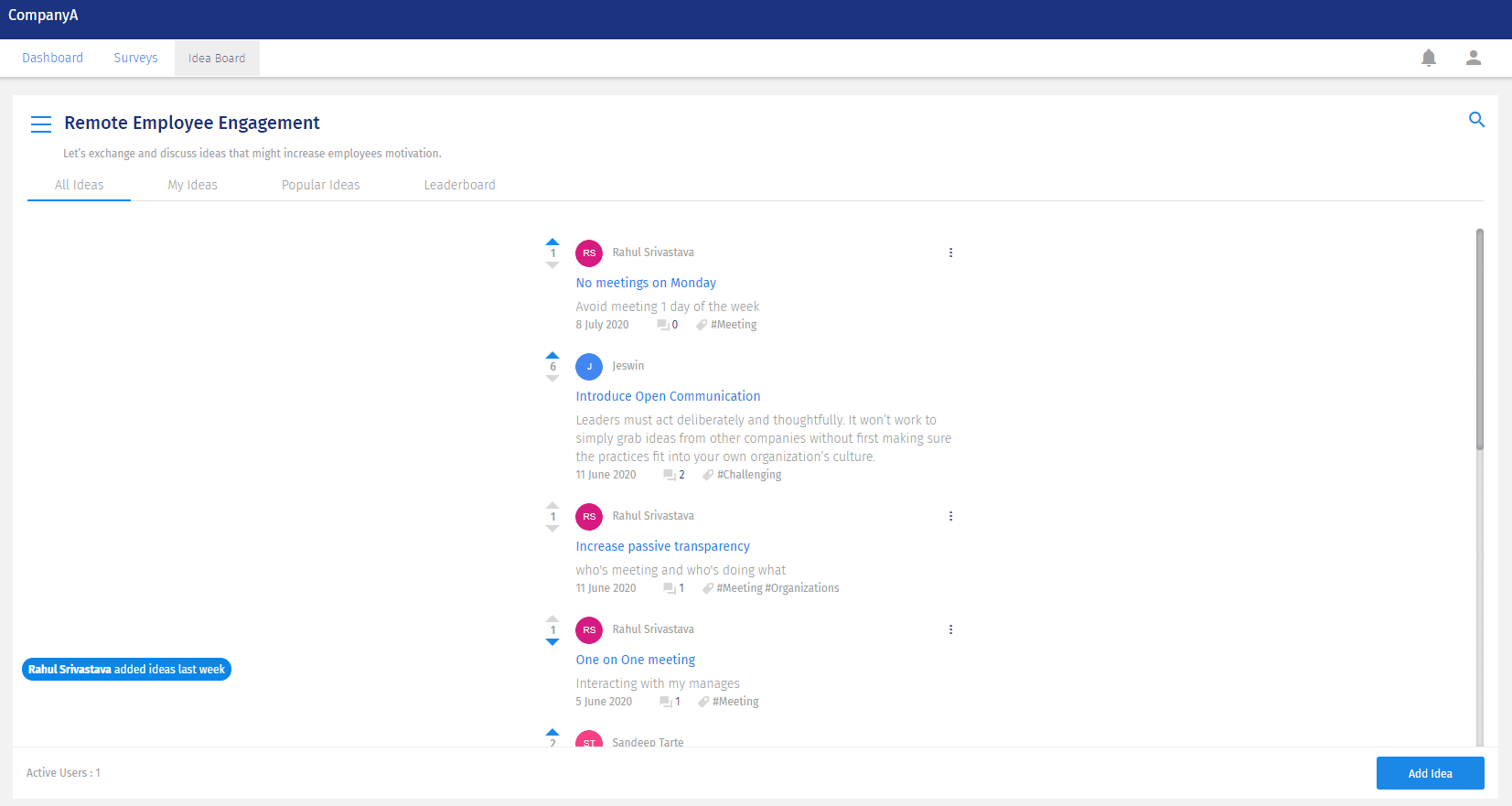 Submit unlimited new ideas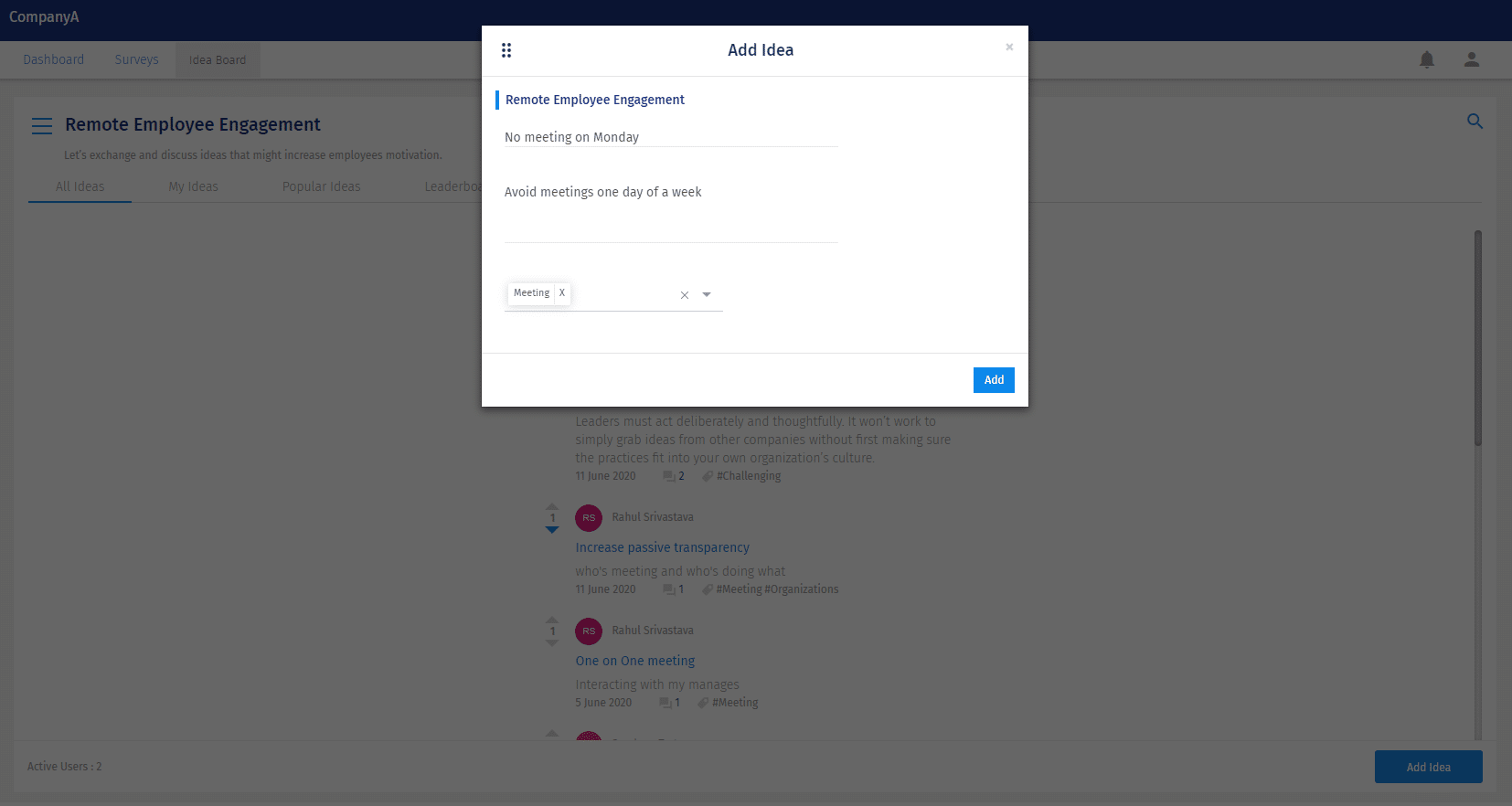 Use the Idea board to comment on your colleagues' ideas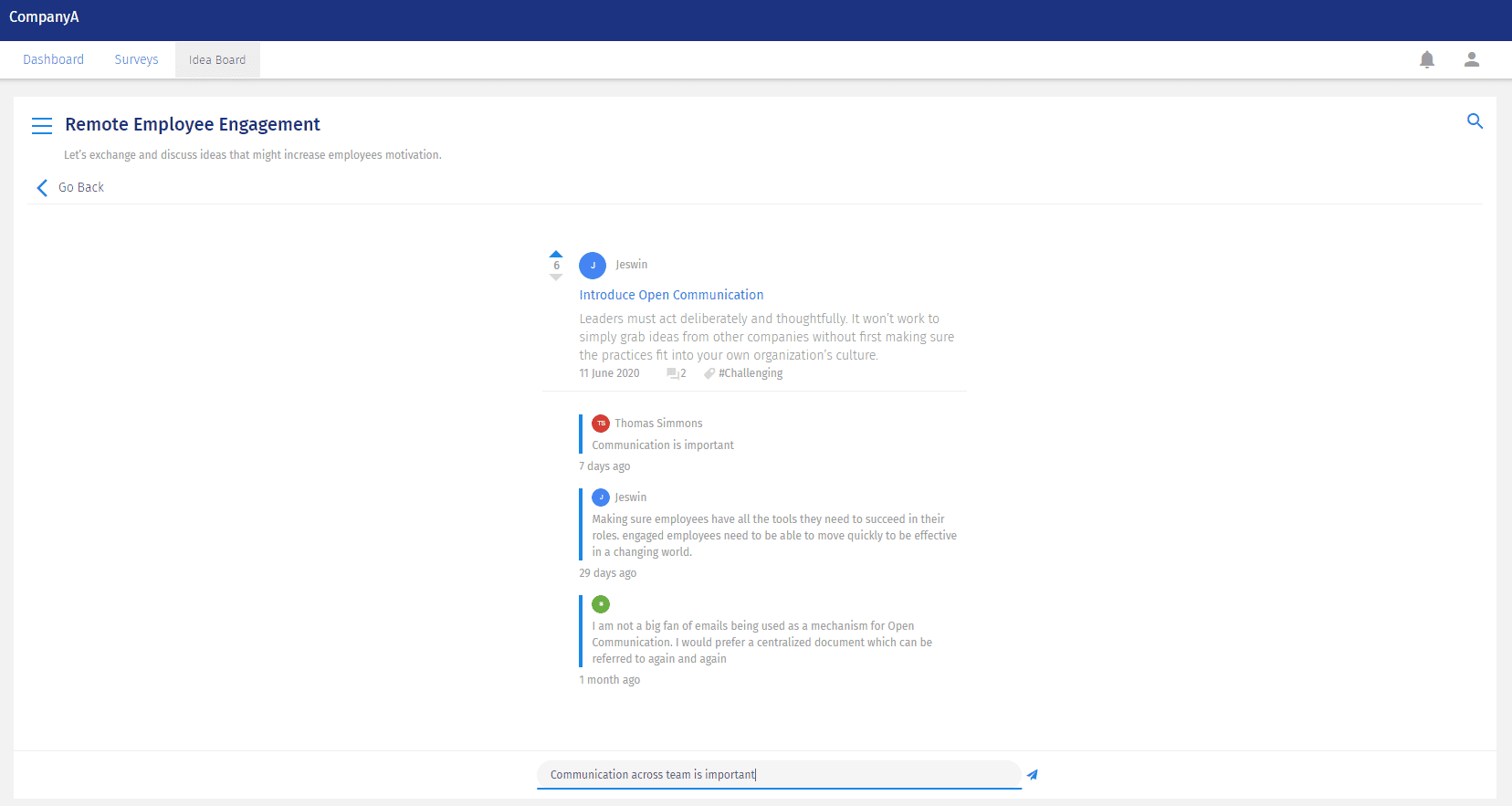 Check which colleagues have voted on ideas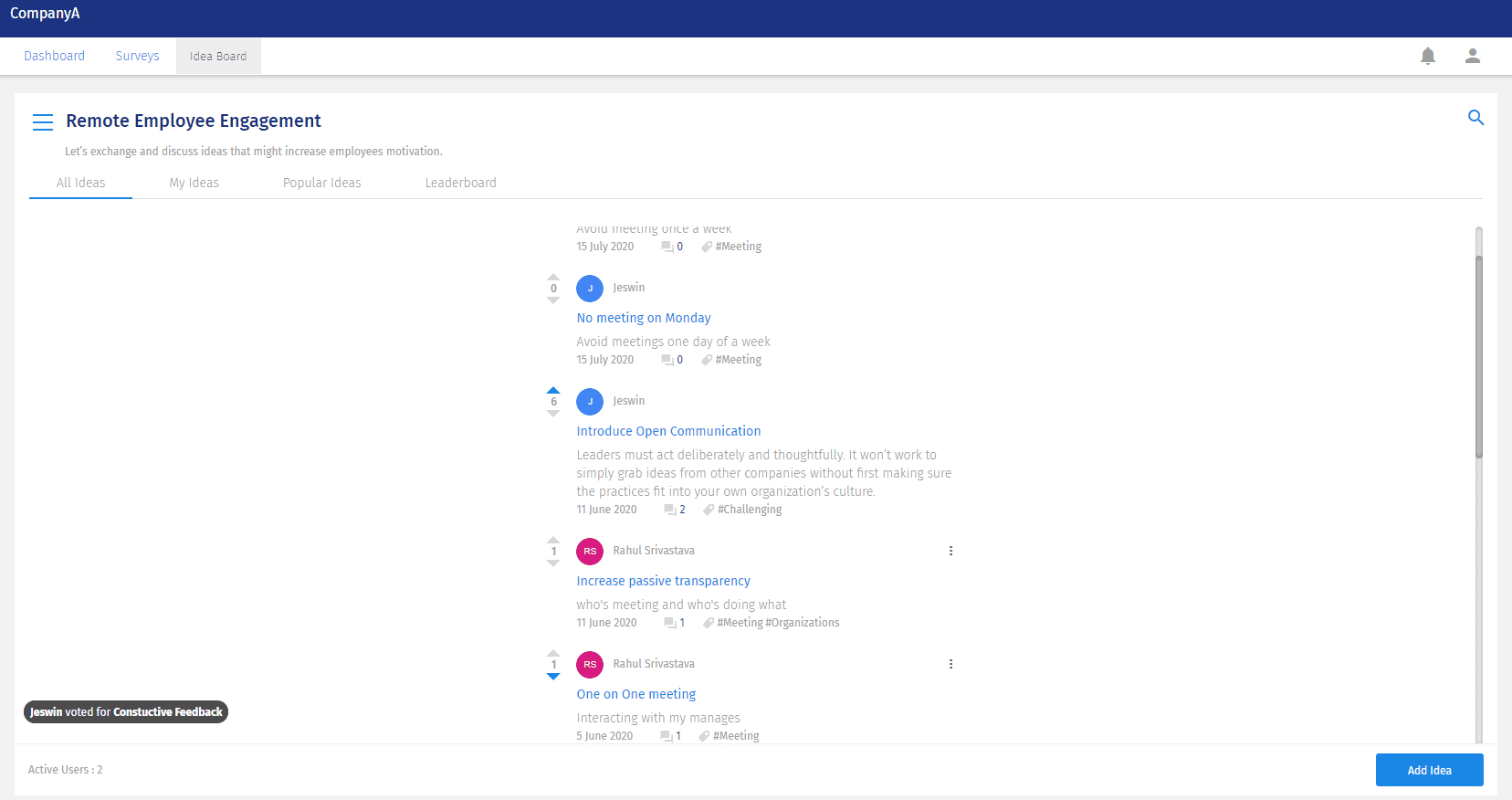 Why don't you try out the new feature? There's more coming soon, stay tuned!