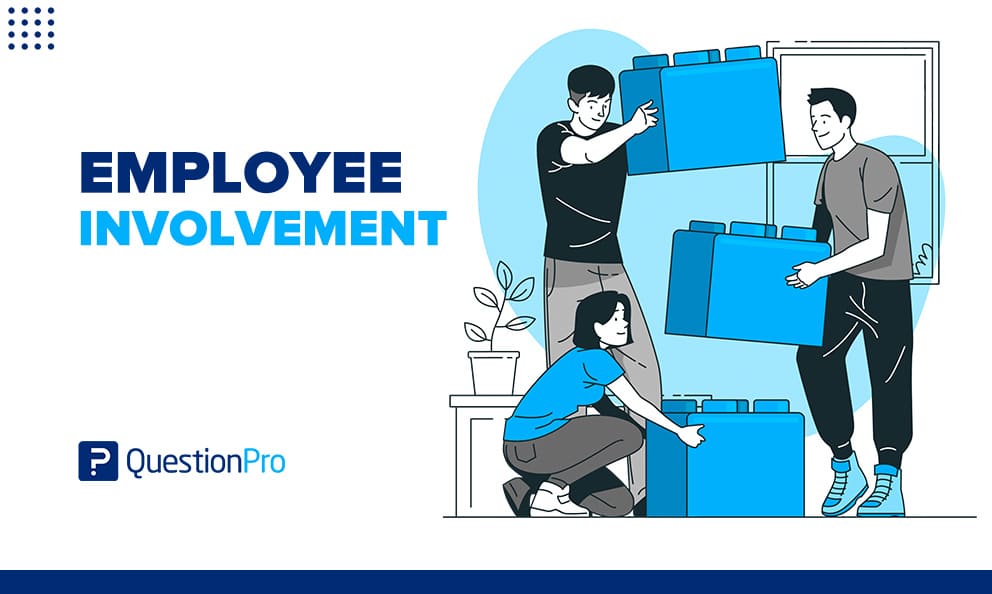 Employee involvement happens when employees participate in key management meetings. It is the process of keeping employees in line with the values and work ethics of the organization.
Hiring the best talent is not enough. It is important to form them to your organization's needs. Employees' skills, expertise, and experience add significant value to any organization. However, in order to bring the best in them, it is important to involve your employees and create a positive culture.
In this article, we will figure out what employee engagement is and why it is important for your organization.
What is Employee involvement?
Employee involvement is the process of allowing employees to give their opinion on decisions that affect their work. This could be done through company meetings, committees, and so on. Employees have more control over their work and workplace when they participate in decision-making.
This means that employees aren't just going through the motions of their daily tasks. They're also actively involved in the management and decision-making processes of the company.
Importance of Employee involvement
Any employee benefits greatly from employee engagement. But what does it mean, and why is it so important? Here are some of the causes why employee engagement is so important.
Productivity growth can be an important component of employee engagement. Employers want productivity from their employees first and above all. So, it is important to press the buttons, which can boost productivity.
It's a scientific fact, that when we dedicate more time and effort to a task or job, we become more visible in our thought processes. We increase awareness, manage the situation with comfort, and keep our minds at ease.
Employees make calculated decisions when they are involved. They may plan their work. They may bring more passion and commitment to their jobs. This enhances the organization's productivity and employee growth.
Employee morale refers to an employee's attitude, mood, and satisfaction with their employment. Achieving these goals will involve a work culture that values employee engagement and motivation. Employees who have high morale are more likely to stay inspired and work hard to achieve the company's goals. They keep a positive attitude toward everyone they come into contact with. They work quickly and efficiently to fulfill their tasks.
LEARN ABOUT: Work culture
Employee engagement improves employee morale and psychological involvement. Employees that are confident in themselves are more engaged, joyful, and like their jobs.
Having a positive and friendly relationship with your employees is one of the most important keys to success. Miscommunications are unavoidable in an organization without a transparent relationship. As a result, progress toward success is hampered.
Involvement allows everyone to share their knowledge. This creates a strong bond between managers and employees. It also introduces the concept of accepting each other's ideas. And it improves the working environment.
Employee involvement with the organization
The following are elements of a learning environment:
Excellent training programs

Branding of employees

Employee advocacy

Employee skill-building modules
However, it also includes an interactive exchange of ideas in the workplace. Employee feedback is one method for allowing your employees to participate in organizational decisions. This will assist you in understanding the changes that they require in order to perform well. They become more loyal and dedicated when you listen to them and motivate them to work better. And they assist you in creating a bright future.
You will be able to keep your employees informed if they participate in your executive meetings. It will assist them in keeping them up to date on developments.
Employee involvement gives employees a sense of belonging to the organization. As a result, they become more dependable. They accept greater responsibility for their work and achieve better results. This increases the possibilities for creative thinking and problem-solving in the workplace.
As an employer, you need to provide freedom and space to the employees. This will assist in the generation of new ideas, which will keep you competitive. In addition, it will provide you with new ideas that will have an impact on the organization.
Better adaptation to change management
As an employer, you need to be open to change and ready to face the challenges that come with it. In today's competitive and dynamic environment, you need to be unique to maintain an opportunity, and the organization that adapts to change is likely to be at the top of the list.
When you involve employees in critical company issues, you open yourself up to new ideas and perspectives. It assists you in anticipating future changes, and how to deal with them more effectively when the time comes. You get to know everyone's points of view. It extends your vision, which benefits everyone.
Rather than rejecting change, involving employees in decision-making will assist you in welcoming it.
Conclusion
I hope the above list has given you an overview of employee involvement, and made you understand why it is so important for every organization. The business world is changing. As a result, understanding how to apply some practical measures is important.
Changing your culture with the passage of time can be a wise decision. Employee engagement is one such option. So, involve your employees and develop a good workplace culture for greater growth and success.
It is not always easy to increase employee engagement in the workplace. But your company must make an effort. Start surveys with your free Workforce account today. You can take a step toward bettering your teamwork processes with QuestionPro.