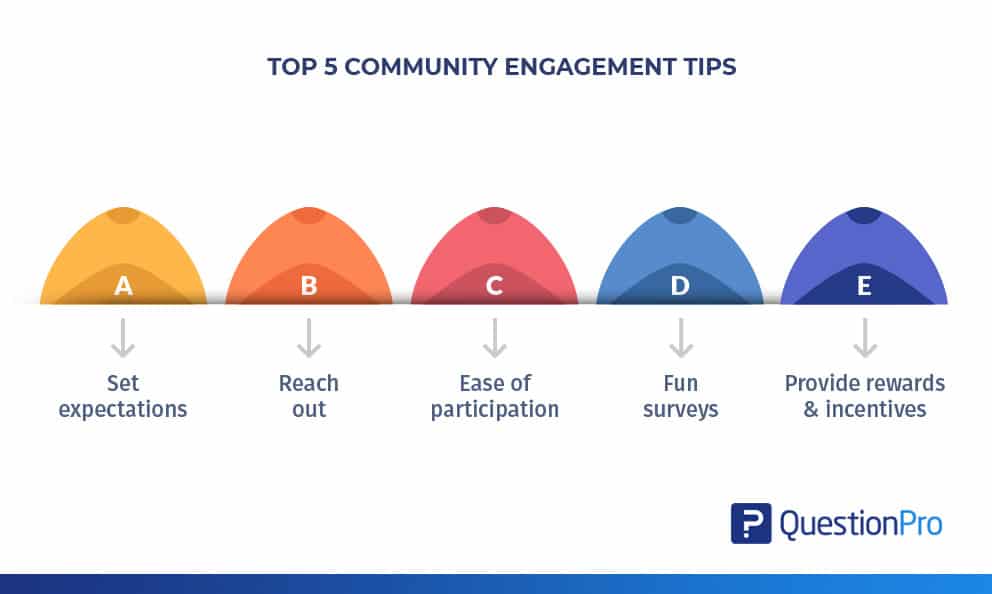 A market research community panel consists of members recruited by you, or your company, to provide insights and contribute via an online platform on an ongoing basis.  This group of members tends to have similar backgrounds, buy your products/services, or could be your targeted demographic. It's important to actively engage this group so they can continue to contribute to your research projects.  How do you keep them engaged? Below are 5 ways to communicate with your panel to make sure they stay active.
Set appropriate expectations
When members sign up to be a part of your community it's important to let them know what joining will entail. Whether it's frequency of how often they will be contacted, or a general range of how long survey and studies may generally take, be upfront about what will be expected.  Some members might feel being contacted once a month is too much, while others feel the opposite. Also, in each survey invitation moving forward, including an estimate on how much time it will take to complete that specific survey/study in question.  The last thing you want is incomplete survey responses due to the member getting fatigued or bored.
Reach out (but not too often)
Speaking of expectations, when surveying your panel, it's best to reach out no more than twice per month.  Too often, members will become annoyed, but too little they will forget about you or decide to drop off. The key is consistency with regards to how many times you survey.  It is not ideal to survey once a month for three months, then go dark for months. Create a research calendar so your interactions are on a consistent basis.
Make it easy to participate
Your members have busy lives, you want to make it as easy as possible to have members participate.  Try keeping your surveys as short as possible, offer the ability to complete them on mobile devices/tablets, and give reasonable deadlines for completion.  QuestionPro offers survey invites via text and email messaging!
Send fun and relevant surveys
Panel members signed up to feel as though their voices are being heard and have a genuine interest in your products or services.  Create tailored and interesting content to engage members so they will want to participate.
Provide rewards and incentives
Not getting enough interest and participation in your study?  Try offering an incentive. Research has shown offering an incentive greatly increases the participation and interest of panel members.  
QuestionPro partners with Amazon, Starbucks, and Tango to bring you gift cards in a variety of amounts. Does your budget not allow for rewarding everyone? Offer some friendly competition and have one or two large rewards for members that impress you the most, or a randomized drawing.  
Create and engage your market research community at www.questionpro.com/communities/
Learn more: Community survey software & tool