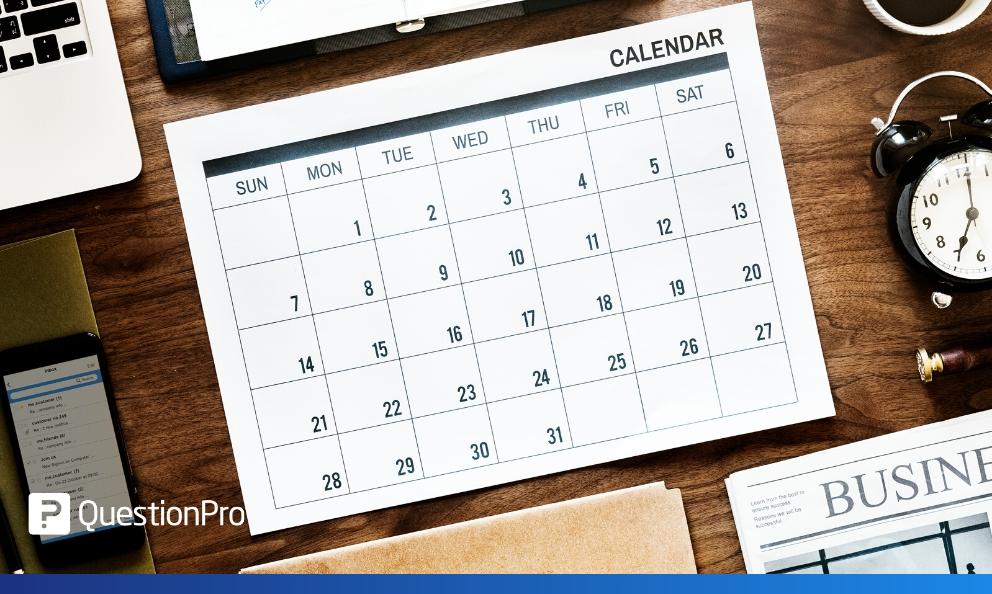 Communicating with your customers is key to delivering a great customer experience (CX), before, during, or after a purchase. Doing so ensures a seamless and enriching CX; it provides you with data that can help plug any gap areas. Having a feedback mechanism in place is pivotal to gathering customer feedback. An online survey tool that helps you manage your CX program is great. With such a tool, you can gather customer data, analyze it, and rework your processes and strategies as necessary.
A customer may reach out in case of an excellent CX to show their happiness or their displeasure in the case of a poor CX. But what if someone had an average experience or a good experience that could have been a great experience barring a small hitch and never reached out to you? How do you elevate your CX without feedback from your customers and prospective customers? Brands reach out to customers at regular intervals to avoid this problem. You will often find a survey in your inbox after you make a purchase or dine at a restaurant. They want to know about your experience so that they can improve it for future instances or learn from what went right and delighted the customer. More often than not, brands have to remind customers to provide their thoughts or feedback. This is where our new feature update comes into play.
How will Recurring Reminders help researchers?
We got input from customers for various scenarios where they need to seek feedback from their customers actively. This could be for new product launches, product updates, service experiences, etc. They were having problems with customers not getting back and wanted to nudge them to take surveys. Some of the key concerns were:
Sending timely reminders to customers

Send subsequent reminders to customers, taking out the ones who have responded

Smart set up for the administrator to select from a variety of options such as day, time, week, etc.

Tracking progress of these campaigns or reminders
Our team resolved to address these all in one key update – Recurring reminders. The team fondly calls it 'Set and Forget'. So let's look at how life is going to get easy for admins.
You select the batch of customers you want to send reminders to. You can find this option in the 'Distribute' tab. Go to 'History' to view and select from all your past campaigns.



Once you have selected the campaign, the next step is to decide the mode of reminder, will it be an email, or an SMS, etc. In this stage, you can also

choose

the template, the time of delivery, etc. You can send a reminder then and there or use the future delivery option to set up the parameters for delayed delivery.



You can now decide the delivery parameters, assign a date and time to schedule the blast. In the case of repeat reminders, you can define a date range or occurrences, or a repeating structure such as every first Monday of the month, every third day of the month at 9.30 am, etc.

It is as quick and straightforward as setting up a meeting in your office email client.
This new feature update is extremely intuitive and should save on a lot of time for researchers and product managers. This feature is now live and available to use to all active QuestionPro CX license holders and customers.

Once you have decided on and set up a cadence for your reminders, the next step is to track them to map your progress. You can view all your progress under the 'Distribute' tab in 'Scheduled Invites'.

In here, you can view details such as:


Event creation date

Name of the survey

Last delivered reminder

Upcoming reminder

Total occurrences scheduled and

Pending reminder/s
You can reschedule your events, but you need to remember the below this – if the event has already started, the user can edit only the number of occurrences. All the fields can be edited if the event is yet to begin. Editing these is quite simple, hover on any event and click on the pencil icon to view the popup. You can edit all relevant fields.

As you can clearly see, the process is quite user-friendly and should help you set up reminders and ensure you are getting feedback from a maximum number of customers. Use this feature to streamline your reminders and future CX campaigns. Stay tuned; many new and exciting features are coming soon.