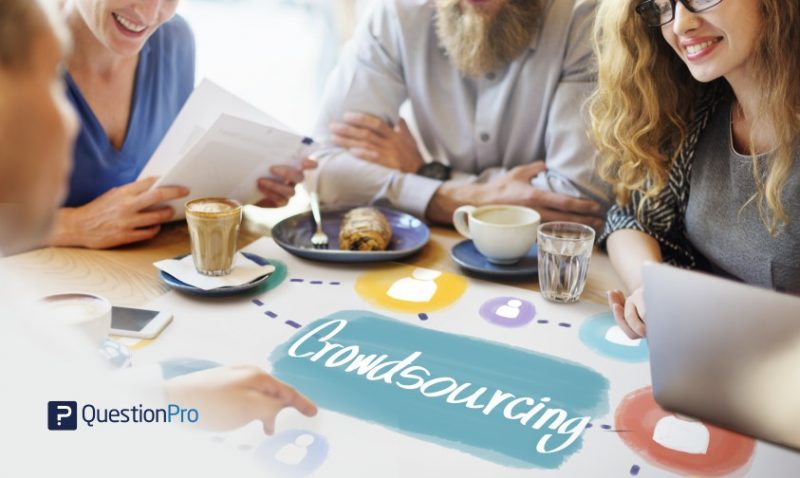 Numerous product managers, HR professionals, R&D leaders, and beyond are launching crowdsourced innovation programs at their organization. And even if they're great at getting people to engage and invest in the program (by sharing their ideas and building on the ideas of others), even if they're masters of marshaling resources and pushing ideas through to implementation, there's one other skill set that comes before all of that: the ability to create and articulate a problem statement.
Crowdsourcing (much like survey research) requires a great deal of strategy when considering what questions to ask and how best to ask them. It's not just about what you ask them, but in what order, using which words, sometimes so that the respondent doesn't always know what you're trying to get at – so that you get to the underlying psychology that's driving their behavior.  
So in crowdsourcing the problem that you're solving is going to dictate a lot of things like your process (who are you solving for? when will you know it's solved), who you'll be sharing this question with (because who can solve it for you?), why you're solving this problem (so that you know its value and make sure it's a good use of everyone's time. So – for those of you that need just a few guidelines on building a successful crowdsourcing problem statement, here are some tips for you:
Develop Empathy & Get to the Root Problem. Sometimes you think you know what to solve, but it actually requires more uncovering in order to find better solutions. It's a good practice to start with your end user and what they want (design thinking is great at this). There's always the example in this Harvard Business Review article which talks about a team that realized they weren't actually trying to build a faster elevator, they were trying to keep their riders from getting bored while they ride…
Assemble Everything You Know So Far. Find out what you already know to be true. Sometimes this brings up new discussions and possibilities, sometimes it establishes solution constraints that your crowdsourcing community ought to know about. Find ways to efficiently share and distribute this information.
Set Expectations. Let your crowd know that you know what you're looking for (for example, ideas that can be implemented in less than 30 days? Transformational ideas that focus on digital transformation?) and how you're evaluating, prioritizing, and responding to them. This will help the community manage their own expectations.
Define Success Metrics. The best problems know when they've got a solution. Figure out how you're going to measure success and plan for that from the beginning. Be sure to set a baseline for today so that you can measure the change that your solution ends up creating.
Once you have a defined problem statement that meets these qualifications, reach out to your crowd to get their ideas, validation, and feedback.
If you want to learn more about how to form a comprehensive, valuable problem statement, you can watch this webinar recording on the subject.