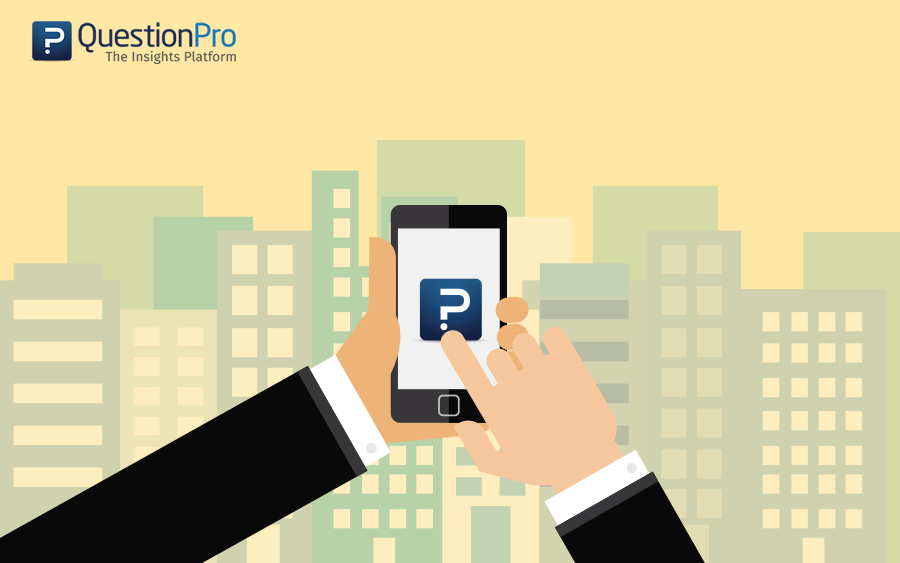 Consumers, shoppers, business people – all of us are using mobile devices in new ways every day. We now rely on apps we did not even realize we needed, we employ services which didn't exist up until now. Mobile is rapidly bringing the ability for everyone to communicate what is happening at any and every moment, keeping us connected. And mobile provides an opportunity to gather real-time insights from customers and employees.
To thrive in the future, successful businesses know they have to adapt. QuestionPro is no exceptions and that is why we will be launching four brand new mobile apps, one for each product line  – Mobile Workforce, Surveys, CX & Communities. With our diverse product portfolio, we have a wide range of customers with various demands. Our mission with each of the mobile apps is to bring the right data to the right people in real-time.
Gather Real-Time Insights from your Workforce
The app is built specifically for
employee engagement
and collating real-time employee insights. With Push-Notifications and Messaging, it will allow organizations to gather real-time insights and receive feedback – anytime and anywhere. The employee engagement app will also help employees answer
pulse surveys
with a single tap and empower them to give feedback, ideas, and suggestions to the company. Star to 
Improve Employee Engagement with this Survey
.
The Mobile Survey App
We've noticed that customers often log into QuestionPro to keep a tab on how many responses any particular active survey has gathered and to get an initial overview of the high-level results. The
mobile survey app
will have all the statistics and metrics around your most active online or
offline surveys
available to you with a single tap. We plan on exposing the response, email (delivered, responded, viewed, clicked) data as well as visualizations of the collected dataset in the mobile app. If you are on the road and you wanted to see how many folks have taken the survey that was launched yesterday – and what the distribution of the data looks like – Yes you can! Here are some tips for you on how to
Increase Your Online Survey Response Rates
.
Real-time alerts and feedback from customers
The Mobile CX solution equips manager-level and alike real-time alerts and feedback so they can quickly identify dissatisfied customers and mitigate the negative impact immediately. The Mobile CX app also provides managers with a holistic view of the KPIs important to the health of the business. With real-time alerts and action planning, the goal of Mobile CX is to enable a two-way conversation between customers and businesses anywhere, in an instant.
The Insight Communities App
The Communities App will provide community managers and marketers with
offline surveys
, ideas, discussions & topics in an extremely friendly mobile interface. Now users will be able to connect with
insight community
members immediately and gather real-time insights on their mobile devices.