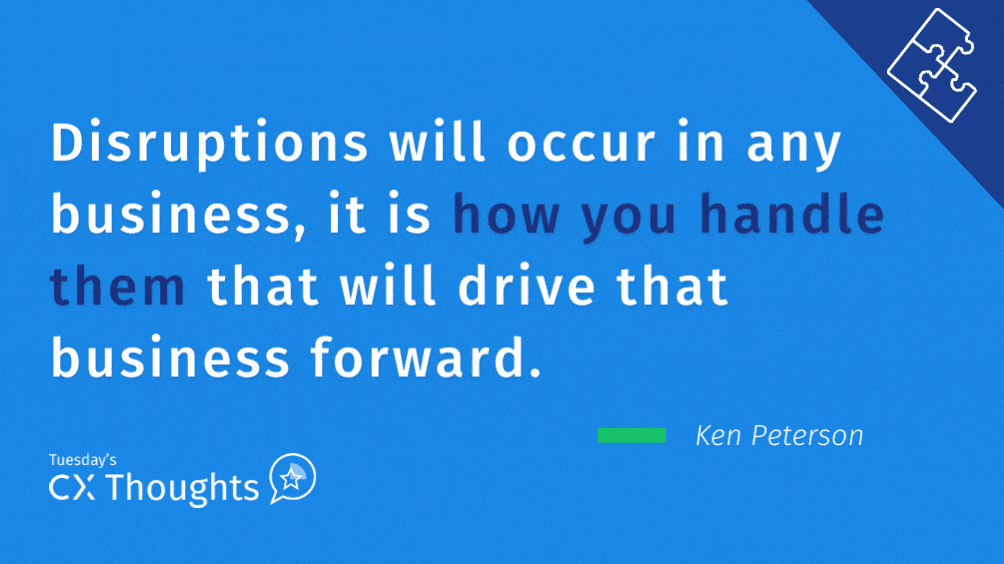 Overbooking and Overselling
Anyone that travels with any consistency has seen it happen, even if not to them. An oversold flight, perhaps an overbooked hotel, or even a rental car reservation that isn't honored due to lack of inventory. I was reading about a situation like that over the weekend.  Fortunately for me, I travel enough that I've only had the last one happen – showing up to pick up a rental car and left with two options: wait until they can get a car back on the lot when a current customer returns, or rent elsewhere.  
It can be one of the most frustrating experiences in travel.  It also will put the customer service skills of that company's employees to the most extreme test.  The protests of "…but I have a reservation" with really no other response except to say there are no more rooms or no more seats to offer.  The point-of-sale system experience is questioned: "Why did it let me book if there aren't any reservations?"
I've also been on that other end of the spectrum.  Because I have traveled so frequently, status has allowed me to book a room or flight even when it was completely sold out.  Surely I paid much more than most others and ended up with a room or seat location that didn't meet my preferences, but my ability to pivot last minute to meet a work obligation was certainly a relief.  
As a customer experience example, it highlights the worst thing a customer of one of these companies can go through.  As a business, it represents the ability to ensure you are maximizing every revenue opportunity.  This is bad for the customer, and good for the employee, so it is one of those customer service experience examples that we always position that way.  But is it really that bad for the customer experience?  Can it be a positive aspect of your customer experience strategy and your business at the same time?
But Wait… How Can This Be Good?
While this looks to be good for only the company, it is much deeper than that.  Surely if you field a customer experience survey with a customer that was just bumped from their reservation, you would understand their poor response.  In fact, across all the voice of the customer systems and in social media, you might hear about this single customer event multiple times including a CX ticket in your customer feedback loop process.  At the heart of it all, it is a benefit for the companies' topline revenue, but with the right execution and communication, it really can be viewed by the customers for their benefit.  
The company benefit is easy to see, it comes in greater revenue (and likely profits).  In the airline industry, there will always be a certain amount of no-shows.  By overselling those seats, they are able to keep the revenue per seat where it is needed to remain profitable.  Additionally, a no-show that may have already checked in online or through the mobile app may cause an extended flight delay unless there is someone already in the gate area ready to take that seat.  Those flight delays cost money.  For a hotel, the scenario is the same.  Even with a credit card guaranteed reservation, there will still be no-shows.  Sometimes that revenue is lost because the prospective guest will fight the charge despite the policy.  If it is a multiple-night stay, the hotel only recovers the first nights' stay.  In addition, there are also what is called "understays" – for example when a guest book for seven nights, but stays only five nights.  These impact the occupancy and therefore profitability. Overbooking ensures each room revenue is maximized.  
In both scenarios, the person most likely to lose their reservation is either paying the lowest price, is not participating in the loyalty program (or is at the lowest level), or in some cases simply did not check in early or on time. There is no fixed formula, but you can see why those groups might be prioritized.
The Customer Experience Can Win
How could this possibly benefit the customer and make the experience better?  First, consider that this impact is minimal.  In a recent Instant Answers poll by QuestionPro, fewer than 4 in 10 have ever been impacted by a cancellation.
That may seem like a high number, but consider one estimate that stated that it was fewer than 1 in 10,000 airline travelers impacted (2019, pre-COVID).  That is a mere 0.01%, your odds of being struck by lightning in your lifetime is 1 in 15,300 (which rounds to 0.01%) according to the National Weather Service.  Despite being roughly similar statistics, I know which one I would prefer and even though both are unlikely, we really do not want either.  It will happen to almost half of us, but certainly not something we would have to worry about on most trips.  
Another impact would apply to operations.  Whereas a lapse in operations will cost the airline money, it will cause other customers to lose time.  If someone checks-in for their flight, but then doesn't show, there will be time given for that customer to show up and take their seat.  That time could cause delays on the other end of a flight, turning a layover into a heavy sprint or missed connection.  No one wants that, let alone a full plane of individuals.  When someone is there to take that seat, the no-show gets bumped to the next flight based on a policy and everyone else leaves on time.  
Neither of those is very tangible and the importance may vary per customer, one thing most customers can relate to is price.  This can be a benefit to all customers.  If an industry is losing out on 10% of its inventory on a regular basis, prices would likely increase by 10-15% immediately.  The same statistical models that are run to determine how much overbooking should be done can also be used to compute how much each customer would have to pay "extra" to avoid overbooking.  
There is one more group that generally benefits from overbooking and that is your most loyal customer. Especially in travel, it is the loyal customer that has the best opportunity to book flights or hotels that are oversold.  It is often a perk including in attaining a loyalty status with that company.  I have been on both ends of that equation.  I've had to book a hotel with less than a week's notice in a city that has a big event happening for business (in fact for one circumstance, I was made part of one such event last minute).  I had to pay much more for that hotel than other rates that had been reserved, but due to the unpredictability of my schedule, the flexibility made me even more loyal to the brand.  I have also shown up late at night after extensive flight delays and, despite my status with the chain, my reservation had been given away to someone else as I had not checked in using the digital tools and they gave my room to someone else so at three in the morning I was being "walked" to another hotel.  
When I was bumped from the hotel, I was still accommodated, given extra spending money for my trouble, and given three free nights with their brand so I could have a weekend getaway.  The alternate accommodations were further from my work, but I was put in the most upscale brand and given transportation.  I've also been bumped from a flight when departing from my hometown, in taking an extra four hours to get on a flight to my destination, I ended up with $1000 in future travel credits, a meal voucher that I gave to a family that could use it more than me and I went home for three hours to spend a little more time with family.  
For any customer experience strategy, finding a way to do more for your most valuable customers and trying to make others more loyal should be a strategy, and this can be a part of that strategy as well. Despite these circumstances, it still doesn't make for a good day when it does happen to a customer.  That is where a properly communicated explanation and a well executed plan can be a big win for the customer even despite the bad customer experience. Disruptions will occur in any business, it is how you handle them that will drive that business forward.
At QuestionPro, we work on what we believe in. Schedule a demo with Ken and discover how to boost customer loyalty and collect valuable consumer insights through our CX survey and analytics management platform.