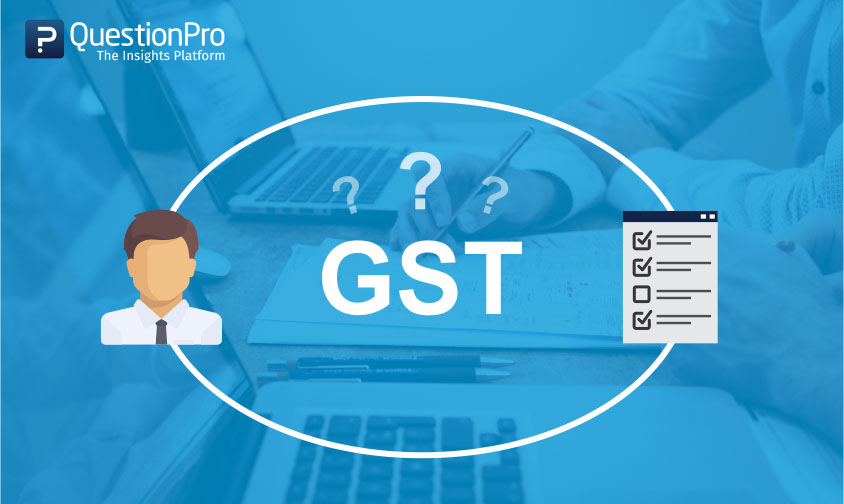 Invariant of the political implications, Indians across the board have been giving mixed reactions about the newly passed GST bill. Some are optimistic about one common tax and its benefits in a long run while some are more concerned about increased expenses for the middle-to-higher income groups in the short term.
But for businesses, the primary concern is the potential shift in consumer buying behaviour that this bill might trigger or has already triggered. So, how would business owners keep up with the effects of GST on their consumers and clients which in turn determines the success and growth of their organizations?
GST inspired Questions that every business owner must wonder
If you are a business owner in India, irrespective of the product or service you are selling there must be many questions nagging you right now.
"How are my customers going to react to the price changes?"
"How am I going to get rid of existing stock without loss?"
"How will GST alter consumer behaviour?"
"Is this the right time to launch a new product or service?"
"Will there be any new business opportunities?"
The word you are looking for is – Insight!
This is where cutting-edge and affordable online survey software enables your business to get precisely what it needs – Real data-oriented insights collected from real people!
So how can online survey software help you get actionable insights?
Connecting personally with clients and pestering them with questions might be tedious to you and annoying to your clients. There are easier and more efficient ways of collecting feedback.
QuestionPro's online survey software platform is packed with robust features, innovative reports dashboard and advanced user interface which empowers you to create a survey suitable for your business, effortlessly!
Our DIY online survey software has a wide range of choices for forming questions with a variety of formats for answers. You can either create a survey from scratch or simply choose from 250+ ready-made and mobile friendly templates.
With over 40 Advanced and Standard Question Types, 20+ powerful survey logic and branching options, custom variables and survey scheduling, QuestionPro's online survey software ensures a simplistic yet powerful survey creation experience for your business and an equally pleasant experience for your respondents!
Even better – QuestionPro enables you to send you to survey using multiple offline and online distribution options including an offline data capture mobile app, emails, web intercept, SMS, IVR and QR codes among others. The responses from all these channels flow back to our servers and are analysed.
Insights at a glance – The QuestionPro Online Survey Software Dashboard
The online survey software Dashboard report is designed to enable you to dive into response analytics at a glance and in real-time! It allows you to segment, cross tabulate, compare data and analyze trends through visually appealing data analytics charts and can be custom-configured to suit your requirement. You can also set up custom notifications and alerts that enable you to stay on top of your respondent insights.
With 24X7 support via live chat and call, you are just a click or call away from getting reliable and decision enabling data using QuestionPro's online survey software.
In conclusion, the time is right to listen to your clients and understand their views on how GST will impact their decisions. All you need is the right platform to get you the right insights!
Get your free online survey software account now and start making business decisions based on real-time data collected from real people!