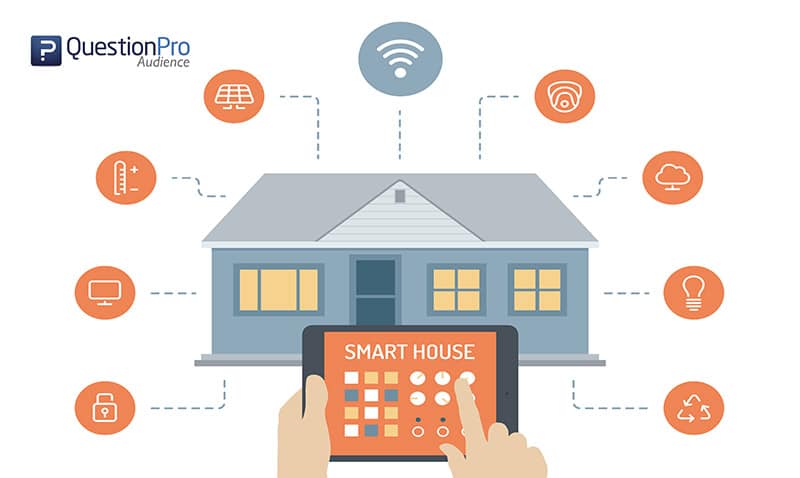 Smart home technology, which enables devices to be connected or controlled by a device, allowing the automation of lighting, heating, security and home appliances, among other things, is growing. When we conducted our smart home report to gauge interest at the beginning of 2018, 48% of respondents planned to use digital voice assistant devices to convert their home to a smart home in 2018. And that opinion seems to be a popular one: the smart home market is predicted to grow into a $53 billion industry by 2022, according to a recent report. Approximately 47.3 million U.S. adults (or 20% of the U.S. adult population) currently have a smart speaker. What once seemed futuristic and a bit 'Big-Brother'-esque, is now the norm for many homeowners.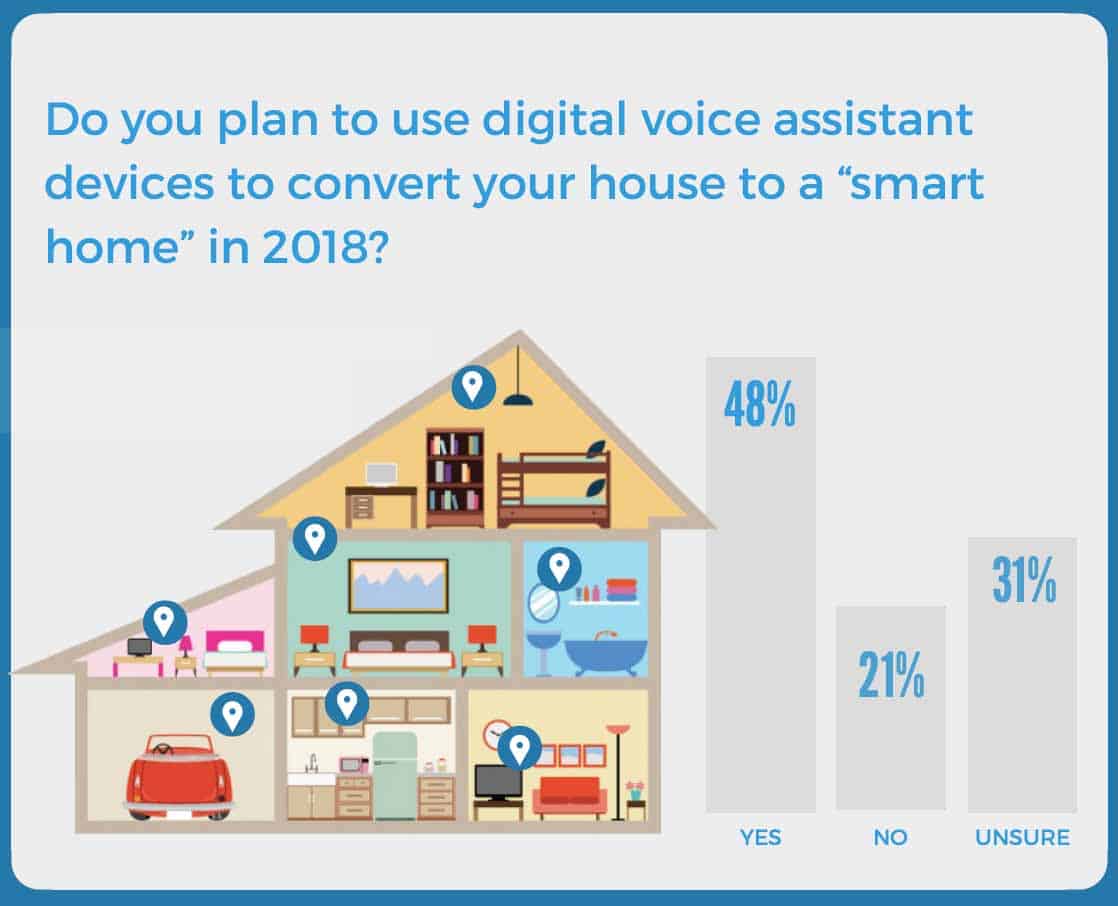 Amazon is doubling down on their investment into the smart home, as evidenced by their product launch on September 20th. They announced 15 new Alexa-enabled products to make life easier for users, including a microwave, clock, amplifier and car gadgets. The Amazon Basic microwave, which is integrated with Alexa, will cost $59.99 and while it initially failed to obey commands during the launch, it did eventually work. The Echo Auto will be able to understand location-based routines, such as pulling up to your home and alerting Alexa to turn on your lights. Alexa Guard will sync your Echo, smart lights and security service together. When a user says, "Alexa, I'm leaving," the product will move all Echo-linked devices into guard mode. New services were announced as well, like Alexa Hunches, which makes suggestions like turning off lights at night, based on daily behavior.
Amazon is certainly establishing itself as the industry leader in the smart home market. The Apple Homepod, whose claim to fame was a great sound system, may be put out to pasture after the launch of the Echo Sub, which features 100W of power and a 6-inch downward firing woofer. Sonos' target audience is one that is willing to pay higher price points for its products, but with Amazon improving and expanding upon their product range, they are encroaching on complete takeover. The other popular smart home device companies have some catching up to do if they want to stay part of the game.
QuestionPro Audience provides our clients with access to more than 5 million active consumer respondents, who are pre-screened and qualified candidates for high-quality data collection. Our Consumer Panel is carefully recruited to target all type of users, but also taking into consideration certain key industry trends, such as online store preference, physical store preference, actual systems, reasons to purchase, etc. With industry knowledge, innovative tools, and purchasing power, QuestionPro Audience always meets the rigorous demands of our clients. By implementing various recruitment methodologies, we make sure to provide the right kinds of respondents for your research.