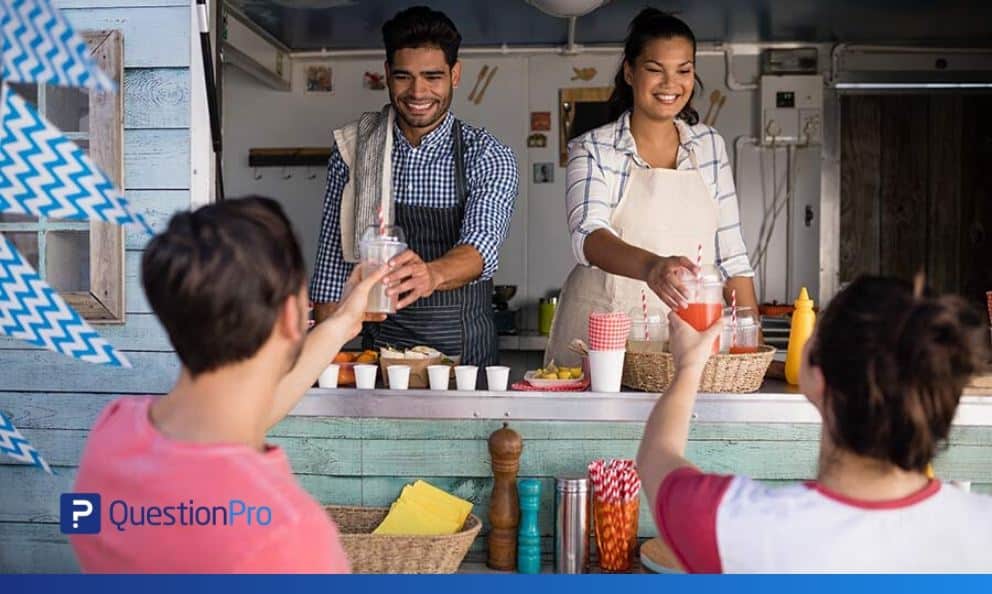 Companies employ test marketing as a strategic approach to assess the viability of their new product or marketing campaign, such as a test marketing campaign, before they launch it on a large scale. It is used across the business world to discover what consumers want and need daily. Test marketing resembles a real-world experiment conducted within the test market, encompassing actual stores and genuine shopping scenarios. It is performed without the customers' awareness of their participation in an assessment exercise.
Test marketing serves as a controlled market test, allowing companies to gather crucial test market results and insights before committing to a full-scale launch. It helps businesses align their offerings with consumer preferences and market trends, reducing the risks associated with large-scale initiatives. Test marketing is akin to a rehearsal that refines a company's approach and enhances the chances of success in a competitive market.
What is Test Marketing?
Businesses employ test marketing as a strategic method to assess the potential and feasibility of the success of a new product, service, or marketing campaign, such as a product launch. It involves introducing the offering to a limited and specific audience in a real-market setting before a full-scale launch. The primary purpose of test marketing, a form of market research, is to collect valuable feedback and data to make informed decisions about refining and optimizing the product or service, thus reducing the risks associated with a broader launch. By assessing consumer reactions and performance metrics in a controlled environment, companies can fine-tune their marketing plan and enhance the chances of a successful market introduction. This approach can help identify consumer preferences, market trends, and potential issues that may be absent during the product development or planning stages.
Test marketing comes in various forms, including standard test markets, where a product is launched in a few representative markets; simulated test markets using simulated environments or online platforms; and controlled test markets, where specific variables are controlled. However, it's important to note that test marketing, a form of market testing, can be resource-intensive and time-consuming. As market conditions and consumer behavior change, it may only sometimes guarantee success. Nonetheless, it remains a valuable tool for businesses seeking to reduce risks and improve their new offerings' chances of successful market entry, especially among existing customers.
What is the Purpose of Test Marketing?
Test marketing is used to ascertain various product uses, the class or category of users, and the motives that prompt the users or buyers. This helps organizations gauge the nature of general competitive situations, the latest trend in demand, etc. This test is conducted to know consumer behavior in terms of:
Trial: If the potential customer will try out the product at least once.
Repeat: Whether the consumer will repurchase it after the trial.
Adoption: Whether the customer positively receives the own product and repurchases it.
Frequency: How frequently will the customer purchase the product.
Types of Test Marketing for Marketing Strategy
Test marketing plays a pivotal role for businesses aiming to grow through the successful launch of new products or marketing campaigns. Diverse types of test marketing serve as invaluable tools for companies to gather credible data, refine their marketing strategies, reduce risks, and make informed decisions supporting a successful marketing strategy. Here are various types of test marketing that contribute to marketing effectiveness tests and, ultimately, lead to thriving businesses:
Standard Test Markets:
This involves introducing a new product in select representative markets to evaluate its potential success and gather data on customer preferences. This approach allows businesses to refine their offerings before a broader rollout, increasing the chances of marketing effectiveness tests and overall growth.
Controlled Test Markets:
Testing specific variables like pricing, distribution, or promotional strategies in controlled markets to understand their impact on consumer behavior and optimize them for a more comprehensive marketing strategy.
Simulated Test Markets:
Using simulated environments, online platforms, or focus groups to mimic real-market conditions and gather initial feedback on a product or campaign concept can save time and resources in the early stages of market test.
Stratified Test Markets:
This approach involves segmenting the target market into different groups and conducting test marketing in each segment. It helps identify the most promising customer segments for a marketing strategy and business growth.
Sequential Test Markets:
Businesses gradually roll out a product to different markets over time, using insights and data from initial markets to make improvements before launching in subsequent markets. This approach often leads to more successful marketing effectiveness tests and expansions.
Online Test Marketing:
Leveraging digital platforms to reach specific online audiences and gather data on consumer behavior is particularly valuable in today's digital age, especially for businesses seeking online growth.
Limited Geographic Test Markets:
Selecting specific geographic regions or cities for test marketing is especially beneficial when regional variations in demand exist. It allows companies to target areas with the highest potential for successful business growth.
Differential Test Markets:
Testing multiple product versions or variations helps determine which resonates best with consumers and offers the most significant potential for a successful business.
Selecting the most suitable form of test marketing in alignment with their specific marketing strategy and business objectives empowers companies to mitigate the risks associated with introducing new products or marketing campaigns while optimizing their potential for a marketing effectiveness test and successful business expansion.
8 Steps to Implement A Test Market
Implementing a test market involves a structured process to assess the viability of a new product, service, or marketing campaign and create effective marketing plans. Here's a step-by-step guide to eight key stages, including the use of free samples and strategies to create awareness: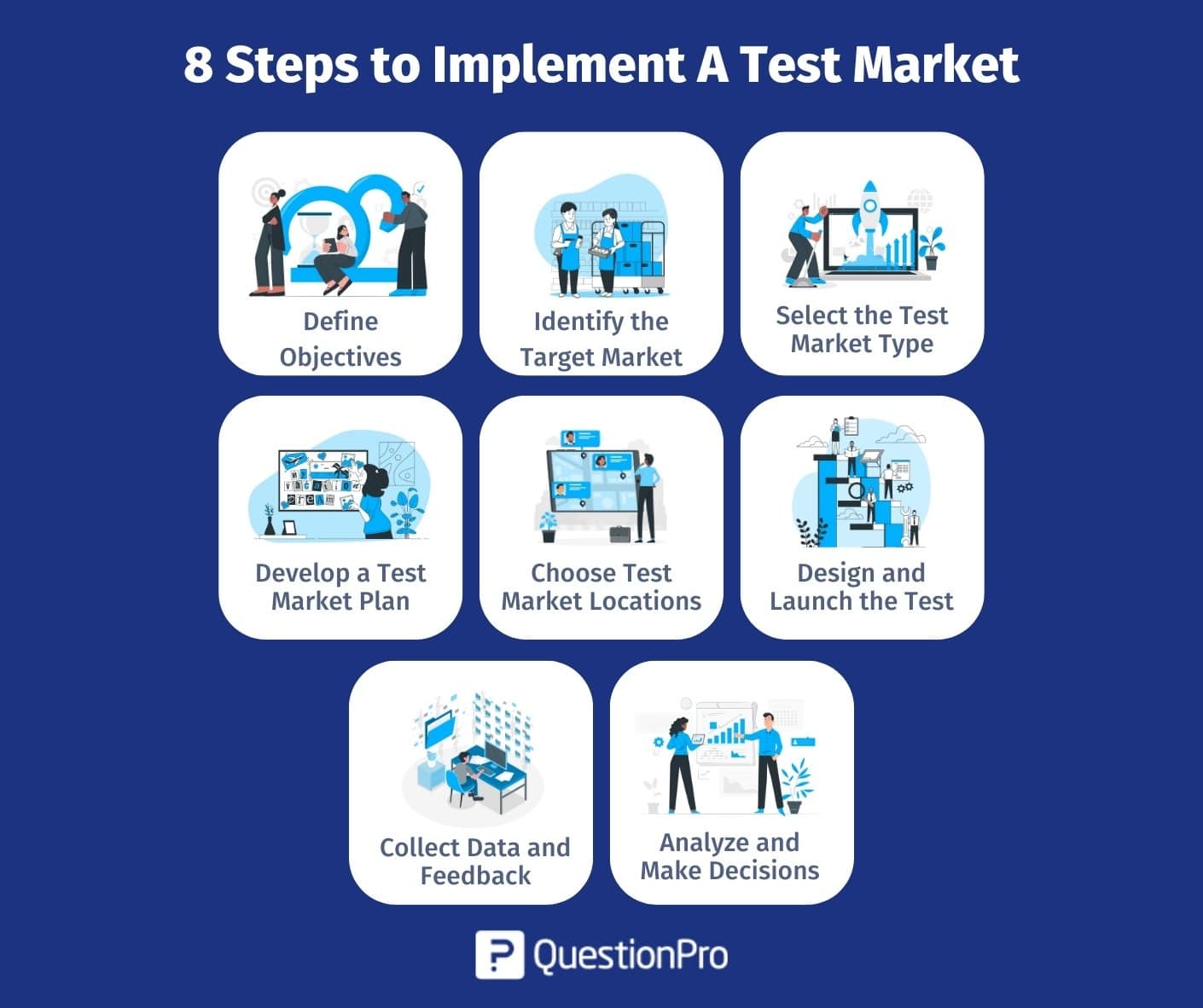 Define Objectives:
Clearly outline the objectives of the test market, including creating marketing plans. What specific insights are you seeking? What are your goals for this test, including assessing customer satisfaction?
Identify the Target Market:
Determine the characteristics of the audience you want to test the product or campaign on. Consider demographics, location, preferences, and behaviors to guide data collection.
Select the Test Market Type:
Choose the test market that aligns with your goals and business plans. Options include standard test markets, controlled test markets, simulated test markets, or others, as discussed earlier.
Develop a Test Market Plan:
Create a detailed plan that includes the test market's scope, duration, budget, and specific areas you want to test, such as pricing, distribution, or marketing strategies, to generate customer feedback.
Choose Test Market Locations:
Select the geographic regions or areas where you'll conduct the test. Consider factors like representative demographics and market conditions, aiming to create awareness.
Design and Launch the Test:
Create the product, campaign, or offer according to the insights from earlier stages, including free samples to gather product test data. Implement the test in the chosen markets and closely monitor the product's performance.
Collect Data and Feedback:
Gather data on sales, consumer feedback, market trends, and other relevant information. Use surveys, focus groups, and online analytics to collect positive and negative feedback to assess customer satisfaction.
Analyze and Make Decisions:
Evaluate the data and feedback to determine the success and areas for improvement. Use this information to make informed decisions about the full-scale launch and business plans. Decide whether to refine the product, adjust marketing strategies, or proceed with the launch as planned.
Throughout the test market process, maintain open lines of communication with your target audience to gather their opinions and experiences, ensuring customer feedback is a central element. Adjust your strategies based on the collected data and feedback, including positive and negative feedback, to maximize the chances of a successful full-scale launch.
Here are 10 Ways How Businesses Benefit from Test Marketing
Let's look at the benefits of test marketing in detail:
Product Excellence:
Having a great product can serve as a marketing tool. It gives the product the chance to sell itself. Great products sell themselves. Over time, customers will rely on the product they are using and decide to stick to it. When that happens, the company will have converted a free trial into a paying customer who loves the product and will come back for even more.
Competitive edge over similar competitor products:
For some industries, providing a free product trial may not be considered the standard practice. Offering the product would shift expectations within the targeted demographics, giving companies a chance to expose their product to interested consumers. Using a free, robust product will help create a want in the customers' minds. But, it works in the other way too. If consumers in the industry expect a free product trial because that's what everyone else is doing, then not offering one may hurt the company's reputation. Much of this depends on how the company can showcase the features. Learn more about Competitive Intelligence and how to do competitor research
People can invest time into the brand:
Money is valued more than time. But, from a marketing perspective, time with the test products and brand message is more valuable than cash inflow. People naturally build a relationship with the brand when they use the products and invest time in the company. Relationships create loyalty. Loyalty makes customers keep coming back for more great products.
Critical feedback is received about the product:
The idea of test marketing is that a product trial allows the brand to see how the product will react in natural consumer environments. Tests and simulations will only get you a limited amount of data. Consumers can be unpredictable, using the product in ways that brands may have never imagined. Having each trialist upload pictures, send reports, or share how they use their product can tap the brand into information resources that may allow them to refine or improve the product over time. This is one of the benefits of test marketing.
Offer incentives:
Product trials generate opportunities for the brand to better the deal if their customers are on the fence. Once customers try a product and think of purchasing it, offering a discount or an incentive may help gain the customer. Referral discounts are another way to help close a deal and find new prospects that might be interested in what the brand is offering.
It gives consumers a sense of urgency:
One of the benefits of test marketing is when prospective consumers are faced with a sense of urgency, they quickly evaluate the pros and cons of keeping the product. Urgency is important because it forces decisions. The end of a free trial creates a sense of urgency, while the perception of missing out on the product creates feelings of inadequacy. This combination will typically result in a sale if the consumer feels the value promises live up to reality.
It aligns customer interests with company values:
Once a trial is offered on the product, it helps the company set expectations on its offerings. Brands can communicate clearly to prospective customers, letting them know what to expect from the product and how to use it properly. In doing so, brands can align the customer's interests with the company's values, which helps to further reinforce the relationships they're trying to form with exposure to their products.
Brands can see the seriousness of their customers:
If a prospect has no interest in the product, then offering a trial to them will confirm that the lead has grown cold. Brands will always come across people who take a product trial without intending to buy the product. But many people try products when they have an interest in the results. This process allows brands to score leads better, create stronger follow-ups, and grow their inbound marketing opportunities.
Data provided is from actual customer spending:
Replicating the sample selected for test marketing helps the brand understand the trends that may arise once the product is put up for sale. The buying patterns can help the brand tweak the price, size, packaging, etc. of the product. All these decisions to position the product rightly are made based on data captured from the actual customer spending.
Risk of a full-scale launch eliminated:
Huge costs can be saved on branding, manufacturing, and marketing if the product doesn't pass the test. The pitfalls found during the test launch can be rectified by the brand. Changes can be made based on the feedback and data collected from the test sample. If there is a defect or a problem in the product, immediate recalls can be done from the test. Recalling the product from the test audience is much better than launching a product to the whole market and then recalling it or understanding what is wrong with it. This also saves the brand's reputation, along with saving money.
Examples of Test Marketing Campaigns
Test marketing campaigns are vital in helping businesses achieve growth by introducing new products or marketing initiatives. They provide a crucial opportunity to test the waters and gather essential insights before making broader market moves. Here are some real-world examples of test marketing campaigns that have significantly contributed to business growth:
McDonald's All-Day Breakfast:
McDonald's decision to test an all-day breakfast menu in select locations was a game-changer. The positive response from customers during the test led to a nationwide rollout. This initiative met customer demand and significantly boosted McDonald's sales and market share, underscoring the value of catering to customer preferences.
Amazon Prime Free Trial:
Amazon's test marketing campaign offering a free trial of its Prime service proved to be a strategic move. It allowed potential customers to experience the benefits of Prime, including fast shipping and access to streaming content. The campaign's success lies in converting trial users into long-term paying subscribers, a key driver of Amazon's substantial growth.
Netflix Pilot Episodes:
Netflix uses test marketing effectively by releasing pilot episodes of potential new series. This approach enables Netflix to gauge viewer engagement and collect valuable feedback. Based on the response, Netflix decides which shows to produce and invest in. This dynamic strategy has been pivotal in attracting and retaining subscribers, fueling Netflix's remarkable growth as a leading streaming platform.
Tesla Model 3 Pre-Orders:
Tesla's approach to test marketing involved opening pre-orders for the Model 3 electric car before mass production. The enthusiastic response from customers provided invaluable data on demand. Tesla leveraged this data to scale production and meet orders efficiently, leading to the company's remarkable growth in the competitive electric vehicle market.
These real-world examples highlight how marketing, when executed thoughtfully, can mitigate risks, uncover consumer preferences, and inform strategic decisions that drive business growth. Whether expanding product offerings, attracting and retaining subscribers, or efficiently scaling production, test marketing is critical to successful business strategies. It allows companies to fine-tune their approaches, increase competitive advantage, and ensure a higher likelihood of success in the larger market.
Use QuestionPro Audience to Generate Better Insights!
The research based on the test market is crucial for obtaining a fuller picture of the marketing campaign's effectiveness. However, it is equally important to know where to find this information. Using this information correctly is imperative and should not be extracted directly from the journal. It is up to the individual writer to identify how best to use the information that they uncover, ensuring accurate testing group feedback.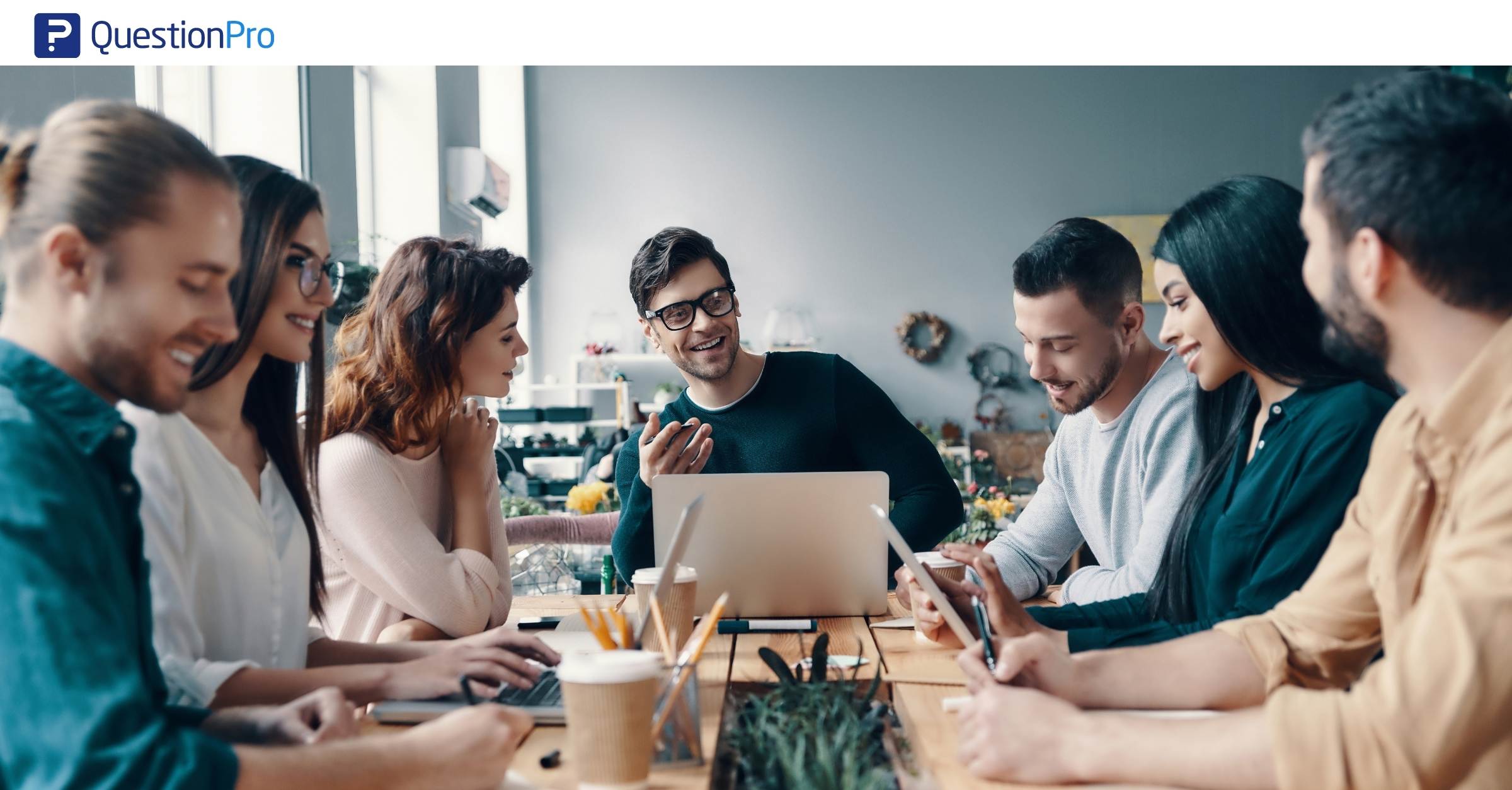 In today's fast-paced digital marketing landscape, consumers expect businesses to offer an exceptional customer experience and conduct thorough marketing tests. These high-quality interactions are essential in driving revenue, engagement, and loyalty. The ability to truly listen to and understand your customers means providing proactive, personalized service that speaks directly to the needs and wants of your most critical stakeholders. Credibility, in terms of marketing test results and customer feedback, separates your business from the competition. So, understanding the market test duration and how to collect feedback is pivotal in digital marketing.
The insights gained from market test results and the subsequent actions taken based on testing group feedback are invaluable in shaping a successful marketing strategy. With the right approach to digital marketing and test marketing, businesses can enhance their market test, test marketed products or services, and ultimately provide a more tailored and satisfying customer experience.
Have you got a research project coming up, or have a backlog of unanswered questions? You need your answers FAST, and you need to pick the proper sample?
Let QuestionPro Audience do the hard work for you!
Let QuestionPro Audience do the hard work for you!We make it easy to pull from crowds that match your target audience, adapt to any location, and understand how online research fits into existing workflows.
Conclusion
Test marketing is an invaluable asset for businesses seeking to navigate the ever-evolving marketplace. By strategically assessing the feasibility of new products and marketing campaigns, companies can mitigate risks, align offerings with customer preferences, and set themselves on a path to growth and profitability. Beyond product development, test marketing fosters brand loyalty, creates a sense of urgency and equips organizations with the insights required to make data-driven decisions. It's a compass guiding businesses toward success and a powerful tool in their quest to provide exceptional customer experiences.
In a world where consumers expect nothing less than excellence, test marketing empowers companies to refine their strategies, engage effectively with their target audience, and emerge as market leaders. So, embrace the insights from test marketing and harness its potential to elevate your business above the competition. As companies navigate the complexities of the national market, the test marketing phase remains essential in their journey toward sustained success.