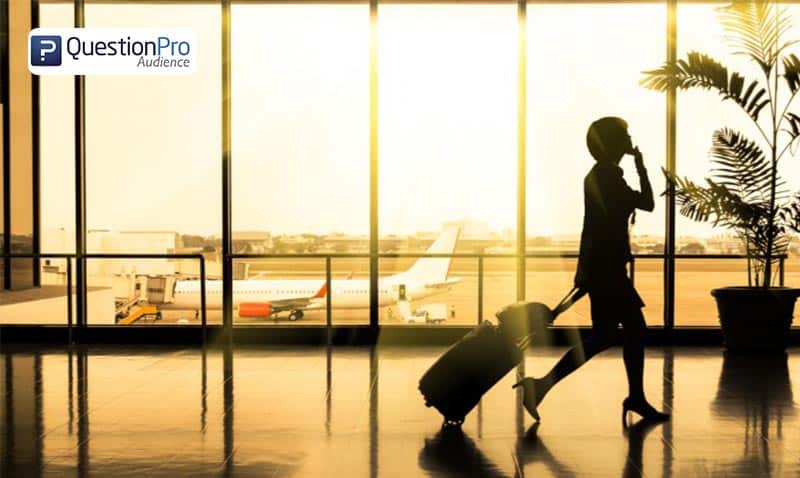 I know what you're thinking: "another day, another millennial-focused article". But as a generation that is on the cusp of surpassing baby boomers as the nation's largest living adult generation, it's important for brands to take notice of the trends they're setting as consumers. In 2017, more than 514 million business trips were taken, spending a total of $424 billion. Younger business travelers are on the rise, with the frequent travelers now more likely to be under the age of 45. In fact, by 2020, millennials will make up more than half of business travelers. Today, we're looking at how millennials, and the $1.3 trillion that they have to spend, are impacting the business travel industry.
BUSINESS OR PLEASURE?
81% of millennial business travelers say that "business travel has a positive impact on their job satisfaction", compared to 26% of baby boomers who are happy to travel for work. "Bleisure" may have something to do with millennial's willingness to travel. Bleisure is used to describe a new type of business traveler: someone who fits in leisure travel while on the road for business. 80% of millennials are more likely to extend their business trip to include a few vacation days, versus 56% of GenXers and 46% of baby boomers. What are they doing with their bleisure time? The three most popular activities are sightseeing, dining and taking in arts/culture.
EXPERIENCE OVER CONVENIENCE
While companies used to have very rigid guidelines for employee travel, millennials are pushing back and asking for a budget. From there, they can decide which airline to fly, and where they'll stay. While baby boomer business travelers may have had their one hotel chain or airline they frequented in hopes of racking up loyalty points, millennials are more focused on the best experience and value. They don't mind eschewing points for an Airbnb in a cool area. They're also more likely to save in other ways as well. They're more likely to spend less on transportation, due to their use of ridesharing apps like Uber or Lyft, which can be cheaper alternatives to rental cars or taxis.
TECHNOLOGY
While millennials enjoy the perks that come with technology advances, such as the option to work remotely, they still prefer face-to-face meeting to get business deals done, according to a report by GBTA Business Traveler. This means that business travel will continue to be important for the millennial employee. Additionally, millennials rely on technology for the entire travel booking process—from searching online reviews, to mobile booking and online check-in, to researching restaurants and activities. Millennials are forging new norms for the travel industry. By embracing technology and innovation, brands can attract this intriguing generation of consumers.   
QuestionPro Audience provides our clients with access to more than 22 million active respondents, including frequent travelers, who are strategically recruited to participate in quantitative research and live discussions. By implementing various recruitment methodologies, we make sure to provide the right kinds of respondents for your research. With industry knowledge and innovative tools, QuestionPro Audience always meets the rigorous demands of our clients. Contact us for your next research project.