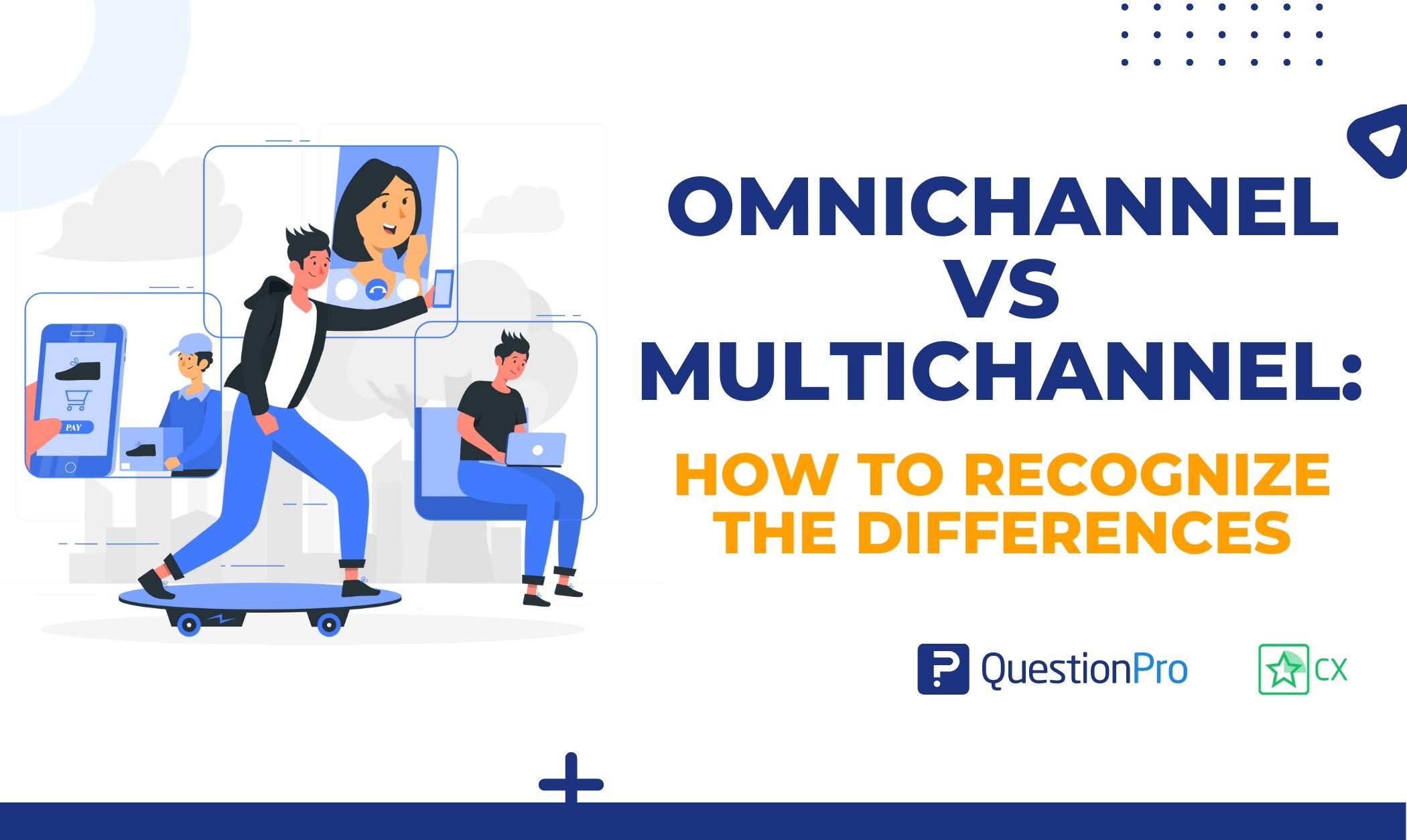 Customer expectations have evolved over the last few years, as have other aspects of a business. Customers want to interact with brands via various platforms and communication channels. These evolving expectations have given rise to two distinctive yet frequently misunderstood marketing strategies:
Omnichannel,
Multichannel.
Business organizations now interact with customers through various methods. However, the quality of service offered through multiple channels might vary greatly, and data can still be stored in silos.
Because of this, there frequently needs to be more alignment between customer wants and corporate capabilities, which is the basis for separating and contrasting the two methods.
By the end of this blog, you'll know the difference between multichannel vs omnichannel and how each works in today's fast-paced, digitally-driven world.
What is omnichannel?
Omnichannel is short for "all channels."
Omnichannel is a multichannel marketing strategy that strives to deliver a unified and consistent customer experience across several channels, mediums, and devices.
Sales and marketing are integrated through an omnichannel strategy, allowing customers to switch between channels and maintain their relationship with a business without interruption.
Throughout the day, 90%1 of customers switch between channels and devices. In light of this, an omnichannel strategy ensures that users have a better overall experience while changing across channels, preventing customers from becoming lost or abandoning the process.
You may also check out this guide to learn how to build your own Customer Journey Map.
LEARN ABOUT: Customer Journey Mapping Tools
It entails a smooth experience for a customer whether they access your website through a laptop or mobile device or go to your physical location after work.
Alternatively, they might use social media to contact your customer service department and see their message escalate to a phone conversation without losing context.
What is multichannel?
Multichannel is the marketing practice of communicating with customers and prospects via several media channels. The channels can include television, print, social media, email, billboards, and more.
Nonetheless, these pathways are only sometimes interconnected.
For example, the content and style of your Facebook ad may be entirely distinct from those of your Pinterest and email marketing campaigns.
Each channel delivers the message, putting the product or service at the center of the marketing campaign. Since each channel operates independently, clients must visit the appropriate channel to obtain the desired information.
Each channel in a multichannel strategy functions independently and represents a different sales opportunity.
Learn more about why understanding your Customer Journey transforms your CX program.
Differences between omnichannel vs multichannel
The focal point of your marketing plan is the basic difference between omnichannel and multichannel. Omnichannel marketing uses all accessible media channels and is oriented toward the customer. In contrast, multichannel marketing uses more than one channel and is centered on the product or service. Let's dine in detail:
| | |
| --- | --- |
| Omnichannel | Multichannel |
| The customer is prioritized in an omnichannel strategy. | The corporate message is the first personalized element of multichannel. |
| Omnichannel marketing focuses on putting together experiences in a way that changes over time. | Multichannel marketing is all about spreading messages that stay the same. |
| Omnichannel marketing provides personalized messages based on information about the customer. | Multichannel marketing has only one message for all audiences. |
| Omnichannel marketing creates relationships that last a lifetime. | With multichannel marketing, a brand can reach more people. |
| With omnichannel marketing, people can interact with a brand in several different ways that are smooth and easy. | Multichannel marketing makes it hard for customers to find everything they need. |
LEARN ABOUT: Customer Experience vs. Customer Service
How QuestionPro CX can help in omnichannel vs multichannel
QuestionPro CX is software for managing the customer experience that helps businesses collect, analyze, and act on customer feedback.
It has many features and tools that let users make and send out surveys, find out how happy customers are, and learn more about their habits and preferences.
Some of the key features of QuestionPro CX are:
Customizable survey templates and questions
Tools for displaying and reporting more advanced data
Multi-channel survey distribution options
Notifications and alerts sent in real-time
Follow-up and feedback management are done automatically
Integration with other business management and customer service tools

With QuestionPro CX, businesses can learn more about their customers' needs and expectations and make decisions based on data to cause customers happier and keep them as customers.
QuestionPro CX is a customer experience platform that businesses can use to measure and enhance the customer experience across channels like phone, email, and social media. So, it supports omnichannel and multichannel customer service initiatives.
QuestionPro CX can be used in an omnichannel customer service strategy to capture customer feedback and insights across all channels, enabling the organization to understand the customer experience and find areas for improvement. It can also track customer satisfaction over time to ensure the business meets customer expectations across all channels.
In a multichannel customer care strategy, QuestionPro CX can capture customer feedback and insights on each channel independently, enabling the organization to understand the customer's experience on each channel and identify areas for improvement.
It can also track customer happiness on each channel separately, allowing the firm to detect channel-specific issues affecting the customer experience.
QuestionPro CX can help businesses measure and enhance their customer experience, whether they use omnichannel or multichannel customer care.
Conclusion
Omnichannel vs multichannel may seem similar initially, but they are not the same. Multichannel works for businesses that want to reach more customers, but omnichannel lets them get more specific.
Omnichannel is a more integrated and seamless way to interact with customers, where the customer experience is the same across all channels and touchpoints. On the other hand, Multichannel means using different ways to reach and engage customers, like email, social media, and in-store promotions.
With the help of QuestionPro CX, organizations can measure and enhance their customers' experiences across omnichannel and multichannel initiatives.
To assist organizations in understanding their customer data and spot patterns and trends so they can make data-driven decisions, QuestionPro CX offers robust analytics and reporting solutions. The platform can be useful for companies aiming to enhance customer happiness and experience.