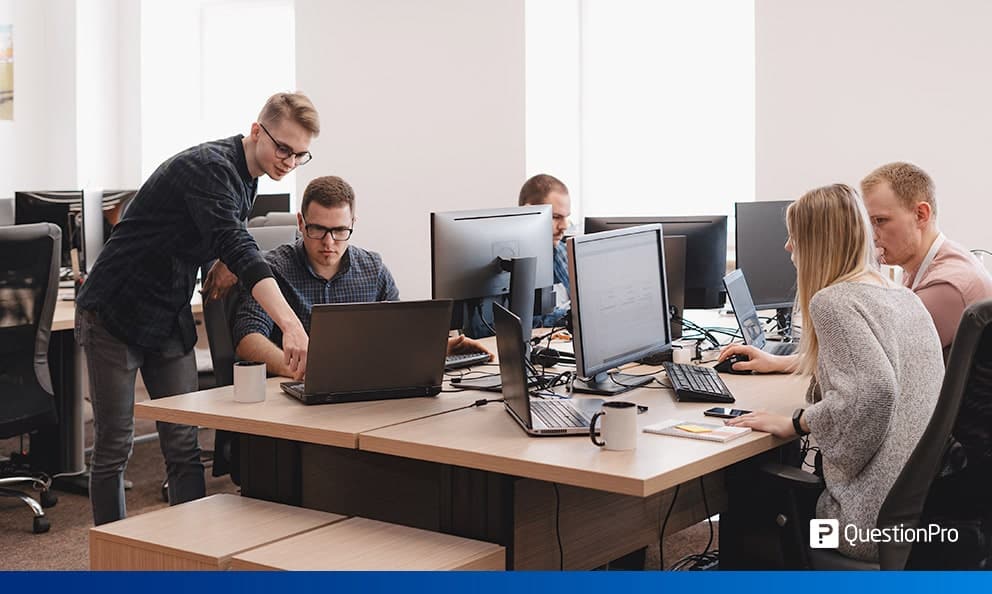 An insights repository is a tool that every company should have at its disposal.
To create an insights repository, there needs to be collaboration from different parts of the organization. Those different parts include product managers and research teams.
So how can product managers and research teams work together to create an insights repository? Find out more below.
Content Index
What is an insights repository?
An insights repository is a collection of user-generated data, insights, and analysis. Insights are focused on customer behavior or feedback from research studies.
Insights repositories can be used for a number of reasons such as figuring out the best design approach to take with an interface, deciding which areas need more focus in the product development process, identifying potential new features that might work, and more.
Why do product managers need to be involved?
Product managers need to help build the insights repository for multiple reasons.
The first reason is that whatever is collected in the insights repository is important to the product. If a researcher is talking to customers and they happen to mention an idea for the product, it should be added.
Customers who are surveyed sometimes bring up ideas for features in a current product. This is valuable information that should be captured in the insights repository.
If a customer mentions an idea for new features, it can also go into the insights repository and will help product managers know what customers want to see from their products.
The second reason has to do with focusing on what matters most during research studies. If there are multiple ideas that could work in the insights repository, then the team needs help from someone who can identify which of those options would serve best.
The final and most important reason is that the insights repository can influence the product roadmap. This is because the insights repository is the cornerstone for all decisions. 
If a company has no way of knowing what customers want, then it will never be able to know how to develop its products and services
Why do research teams need product managers for building the insights repository?
On the flip side, research teams need the input of product managers when making the insights repository. 
Product managers have an overarching perspective of what's happening in the company. This is because they are able to see how customers' needs fit into their bigger picture and can help identify which insights would best serve in product management and development.
Research teams need product managers to work on all aspects of the data repository – from feedback collection to analysis and reporting. 
Another reason why research teams need product managers is that product managers can impact the research being conducted.  
When product managers are involved in the research process, there is a more direct connection to how they can help move their company forward through insights that will affect decision-making.
Product managers identify what questions can be asked and how to relate those questions to user experience.
How does the insights repository affect user experience?
The insights repository affects user experience because it helps answer questions to build better products. 
For example, when a team is considering the next product they want to create, they can find all the insights from their users and other research that will help them in creating an experience that fulfills those needs. Or if there are problems with the usability of current features, that information is found in the insights repository.
In fact, product managers and research teams can make a type of insights repository called a UX insights repository.
The UX insights repository is created from research conducted by the product management team. Product managers meet with their stakeholders, do interviews and other forms of qualitative research to understand what their customers are looking for in a new feature or update. They then codify these insights into short clear statements which can be used as criteria when designing future products that address those needs. 
All user experience issues found by research in the insights repository can be placed in the product roadmap.
How can product managers and research teams organize their insights?
Once you have all the data you need in your insights repository, it is time to organize it.
A good solution for this is the Insights Hub at Question Pro. The Insights Hub lets anyone involved in the research process streamline data from past and present projects at ease.
The product team can also use a product management tool such as Chisel for organizing what needs to be done on the development front.