Quick Response (QR) codes are not new. These are the digital squares that are found nearly everywhere. How do QR codes relate to online surveys? Let's take a look at what a QR code is and how it integrates with survey research.
What is a QR code?
QR codes contain a specific matrix barcode (or two-dimensional code), readable by dedicated QR barcode readers and camera phones. The code consists of black modules arranged in a square pattern on a white background. Users then scan the code with their smartphones to visit a website that contains complete information. What companies are now discovering is that QR codes can be a valuable tool for conveying information to customers.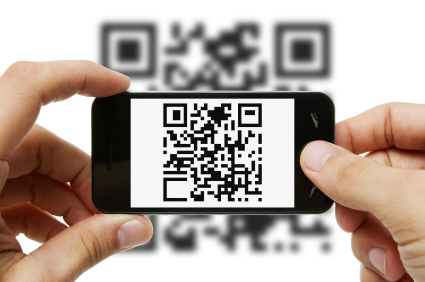 How does the QR code work for surveys?
QR codes are a great way to embed a link to a survey and reach an audience through the ease of mobile surveys. Companies have the opportunity to reach those individuals through QR code marketing.
QuestionPro QR codes store the URL for the survey. You can publish this code in magazines, on signs, business cards, or on any object or medium. To read a QR code, smartphone users need a camera phone equipped with the correct reader application to scan the code. It will open the survey in the phone's browser.
Google's mobile Android operating system supports QR codes by natively including the barcode scanner (ZXing) on some models, and the browser supports URI redirection. That allows QR Codes to send metadata to existing applications on the device.
A QR code reader is not natively included in an Apple iOS. However, there are more than 50 free apps available with reader and metadata browser redirection capability.
Nokia's Symbian operating system contains a barcode scanner, which is able to read QR codes. HP/Palm's WebOS operating system also does not have a native QR code reader, but a reader app named QR deCODEr is available.
How do I create a QR Code?
Creating a QR code with QuestionPro is easier than you may think. Simply log on to your QuestionPro account and go to "surveys" and "send survey." Then proceed to "invite respondents" and then "social media." On that screen, you can download the custom QR code for your survey. You then take the QR image and insert it to whatever marketing tool you are creating (email, poster, advertisement) – just as you would insert an image.
Using QR codes to embed a link to an online survey is a great way to make sure the survey is accessible in many venues at any time. It also assures the survey user does not always need to be located in front of a computer to take the online survey. And with more and more people working and living on their smartphones, accessing surveys via mobile devices is quickly becoming the wave of the future.